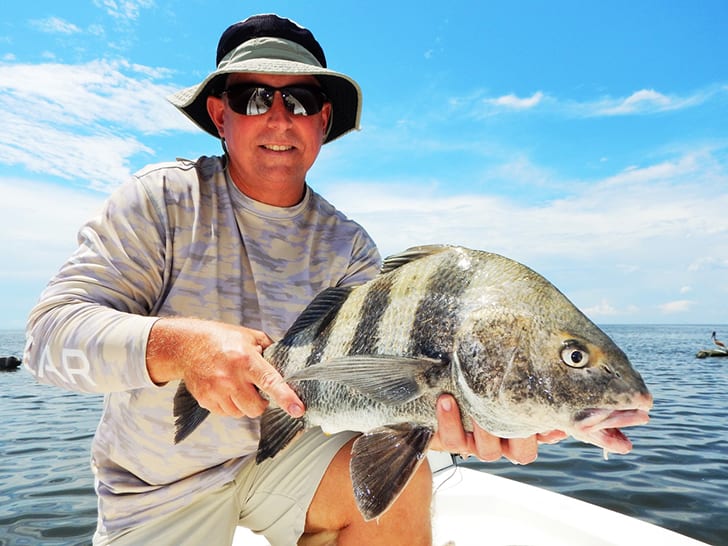 April has plenty of options, and they are all fun. If the weather stays warm, the water temps will get to that magic 70-72 degrees. When this happens, the speckled trout fishing should kick into high gear. We will be focusing our efforts down south in the Louisiana Marsh. Our guides will be fishing over oyster reefs and shell bottoms. Look for signs of shrimp, mullet, pogies and minnows. Normally the diving gulls and terns will lead you straight to them. Our go to rig here is a Boat Monkey popping cork, 2 feet of 30lb leader, and a 3/8 ounce jig head. On the business end of things, we either use a good soft plastic (Matrix) or a good shrimp imitation (Savage Gear 3-D shrimp.)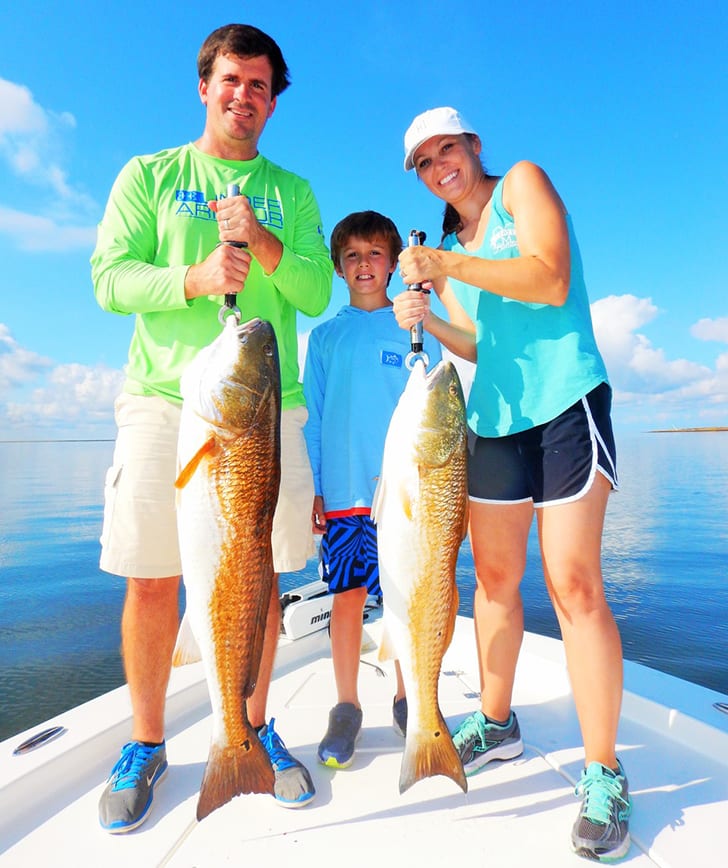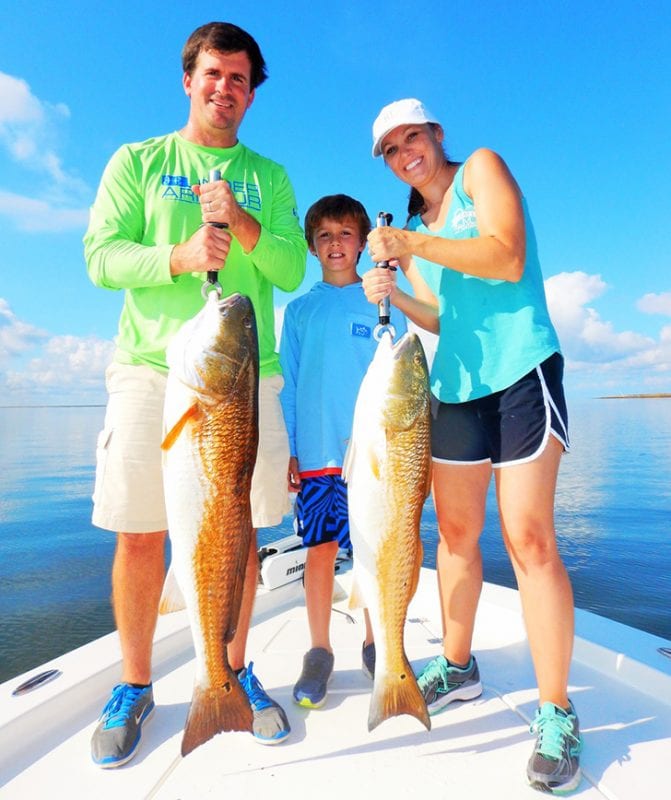 If the bait and birds aren't pointing the way to the fish, we will use the live bait to find the fish. Shrimp, croakers, mullet and or pogies should all work. If the water is deeper than 4 feet we will use a Carolina rig. If the water is 4 feet or less, we will use the Boat Monkey Corks with a live bait rig.
The bull reds will be out in full force this month. This is the main reason we use heavy leaders on our rigs. Yes, they will normally shut down the trout bite, but man o man are they fun to fight on light tackle.
If you don't wanna run down to the marsh, its not a problem. The near shore reefs along the MS Gulf Coast, will be loaded fish this month. As long as the rivers don't flood, the reefs will be infested with trout, reds, black drum and sheepshead. The bites are usually better with a moving tide. Live or dead shrimp work the best on the reefs. If you have kids that you are wanting to take out, these trips to the near shore reefs are the best thing going. Short boat rides and plenty of action, you just can not beat it.
Spring is here, so get out there and enjoy it. Make sure your boat and tackle is in good working order. If you don't have a boat, why not hop on a charter? As always, have fun and be safe.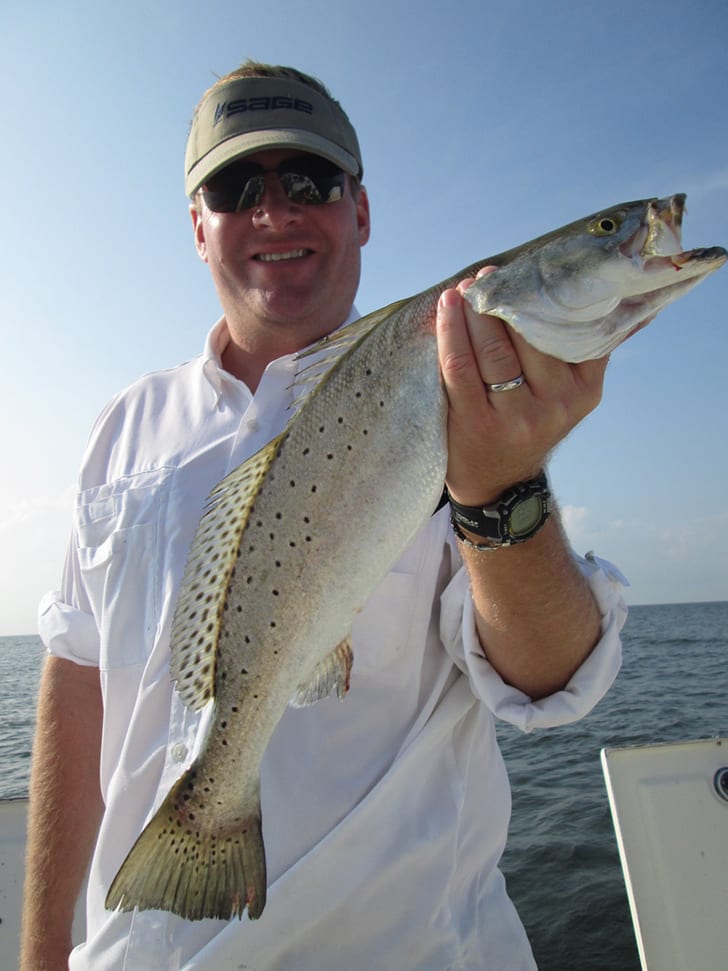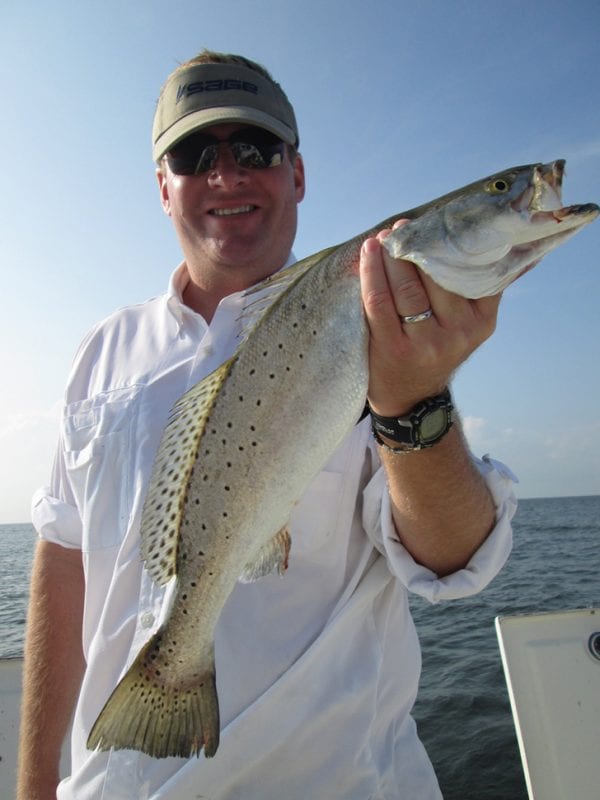 Captain Sonny Schindler
Shore Thing Fishing Charters
Bay St Louis, MS
www.shorethingcharters.com
228-342-2295