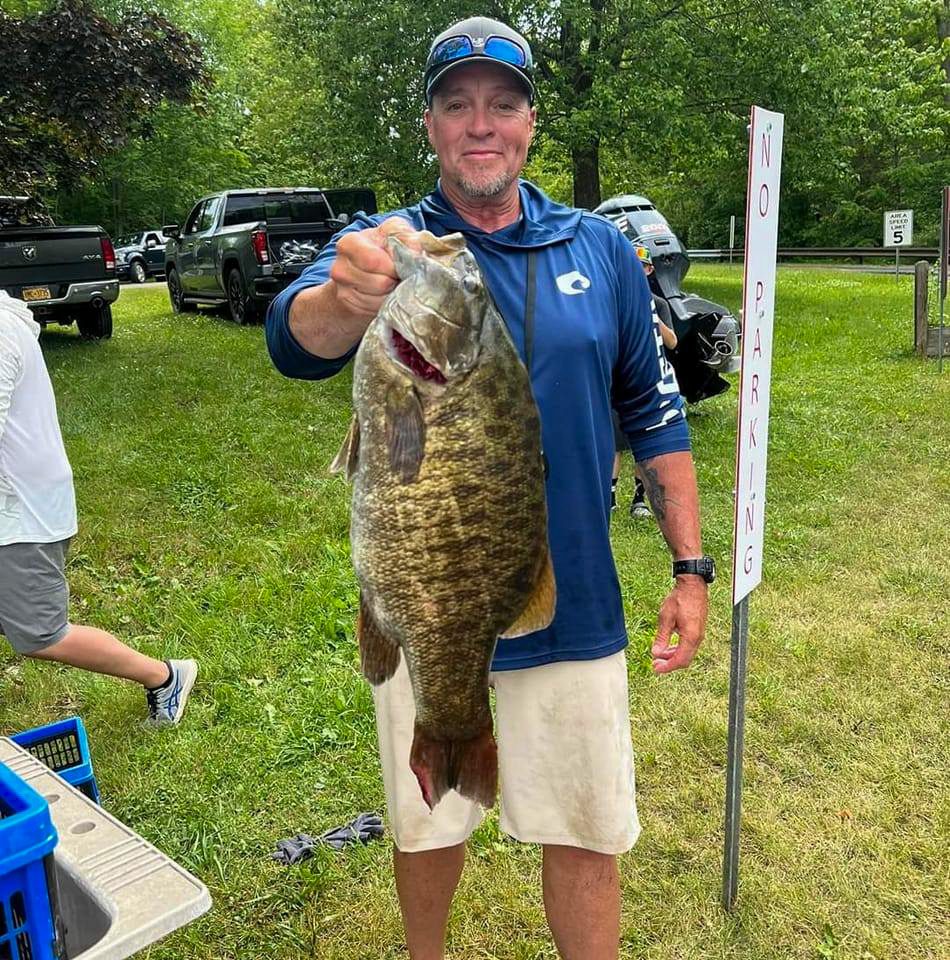 Bass tournament anglers know that catching a 30-plus-pound five-fish bag of smallmouth bass is an incredible feat. When that sack contains a 9-pound state-record smallie, it's the stuff of legends.
It's safe to say that Thomas Russell is now a legend on the Finger Lakes tournament circuit in central New York State. Last year, on June 15 at Cayuga Lake, he and partner Eric Sullivan set a tournament record for the Finger Lakes Open tournament series with a 30.15 five-fish limit of smallies that included Russell's New York state record that weighed 8.36 pounds.
Well… exactly a year later, on June 15, 2023, Russell and Sullivan did it again. According to a report on Syracuse.com, the duo weighed a 33.075-pound tournament sack from Cayuga that included a 9-pound, .04-ounce smallmouth that would have crushed Russell's existing state record if he'd had it officially certified with the state. The record holder instead decided to release the fish after weigh-ins. According to Syracuse.com, because of the fish's markings, Russell thinks it's the same fish he caught exactly a year ago from the same area of the lake.
In recent years, Cayuga Lake has come to be recognized as one of the best smallmouth bass lakes in the country. It is one of a series of long, deep and skinny finger lakes south of Lake Ontario.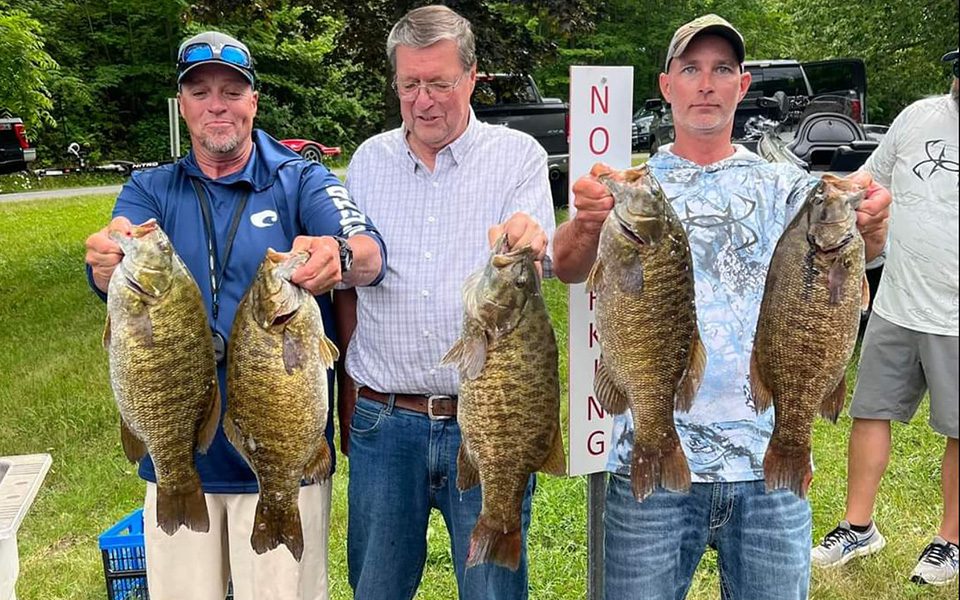 For more information, go to Syracuse.com.