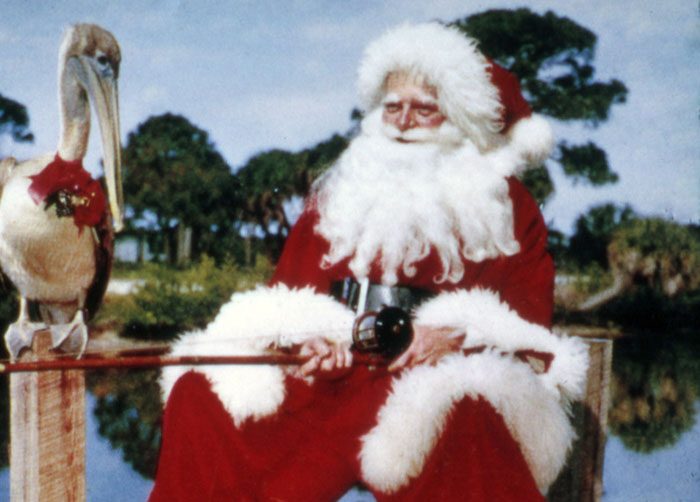 The Holidays are upon us and it's time to figure out who has been naughty or nice and what we should get them for the Holidays. Like most folks we are always looking for unique and affordable gift ideas to get those special people in our lives. Now even though most of us probably deserve "coal" in our stockings, I have come up with some fun gift ideas that are not going to break the bank.
There are all kinds of new technology in the outdoor world and unless you still have a flip phone you may know about all the cool new fishing apps that are out there. My favorite is Fishbrain and the great news is, "its free", so why am I bringing it up? Well for a few dollars a month you can upgrade to Premium membership and see what people are catching right where you want to fish and you can get exact fishing positions. When you have fishing super stars like Jimmy Houston and Roland Martin posting pics and giving locations, yeah "I want that". So grab your friend's or love-one's phone, download the Free App and then add the Premium membership for a great, interactive and inexpensive holiday gift.
If you are reading this magazine you probably like to fish and if you like to fish then I have the perfect gift you will want to give and receive, Mystery Tackle Box. Mystery Tackle Box is a fun way to explore new fishing products and you get a new box each month. The mystery to me was "am I going to really want the products in the box". The great news is yes, there are things in the boxes you can't even purchase yet at stores. I do love my Mystery Tackle Box and get excited each month it shows up at the door, I can't wait to tear it open. The price point is great, starting at $15.00 a month you can order just for a month, 3 months or up to 12 months, it's up to you and your budget.
Now when I was up at ICAST this summer I was on the lookout for something new and different, and I found it, Kula Coolers. What is so cool about a cooler, well for starters it is round, their moto "since all your drinks are round it only made sense." It holds a lot up to 5 gallons and "finally" a cooler that is easy to carry with a shoulder strap. They actually came up with a lot of things for this cooler that makes it "cooler" such as; a round seat, a drain on the bottom, a built in bottle opener, a one handed latch, and sticky feet on the bottom that keeps it from sliding around. The price point is about $225 but I will tell you these things will last forever and on top of it you get a five year warranty. You can use it for everything you might use a five-gallon bucket for; a step stool, a campfire seat, a bait well, a watertight storage, a cast net bin, a rod holder, a picnic basket, a scallop bucket and "oh yeah" a cooler.
Happy Holidays to all the Coastal Angler readers and I hope that you cherish what is really important this Holiday Season, loved ones, family, friends and fishing.