by Dan Carns
Gulf Coast Kayak is pleased to present the 18th Annual Calusa Blueway Kayak Fishing Tournament to be held Sat, November 13th 2021. This is the premier paddle sport event for S.W. Florida and highlights the Great Calusa Blueway Paddling Trail in Lee County.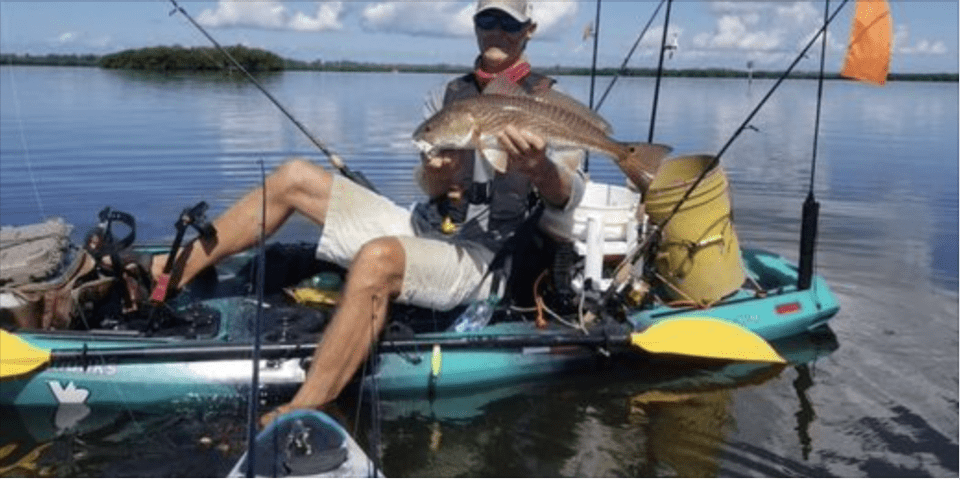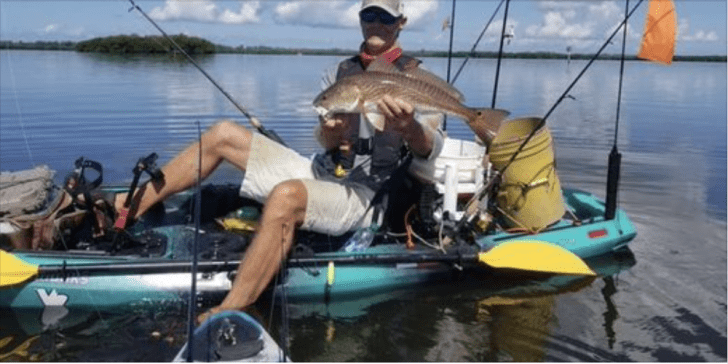 If you are new to the area or new to Kayak fishing this a fun event to try your hand at tournament fishing. Unlike boat events where the entry fees are in the hundreds and the payouts can be astronomical so competition is intense, we are kayakers and this is a laid-back atmosphere with a low entry fee. The Captain's meeting is more likely to have people sharing tips and tricks and yak setups with the "newbies" as well as some fun and friendly competition amongst the regular returnees. People come from far and wide to participate in this event and last year featured a record 70 entries! Unlike last year we are returning to an in-person Captain's meeting on Friday night Nov. 12th generously hosted at Scotty's Bierwerks Brewery in Cape Coral. We are also returning to an in-person weigh in graciously hosted by The Olde Fish House Marina in Matlacha featuring food, music and silent auction. Weigh in is always a fun, family and friend kind of event where participants get to share their fishy stories of the day!
This is a catch, photo and release event (CPR) so there is less pressure on the fish, better stewardship of the resource. I really like this tournament as you are required to catch an In-Shore Slam which in S.W. Florida is a redfish, snook and trout and you will be scored by your combined length of all three. The Calusa Blueway Paddling Trail has so many opportunities to find all three species within yards of each other that even a novice can place in this event. Several years ago, a man travelled to Lee County for this event. Although he had never fished this area before he launched in Matlacha and by 8:30 a.m. had caught all three species, called it a day as the wind was picking up, and took first place. We are seeing more and more female anglers, as well as young, first time tournament anglers and Stand Up Paddleboard (SUP) entries.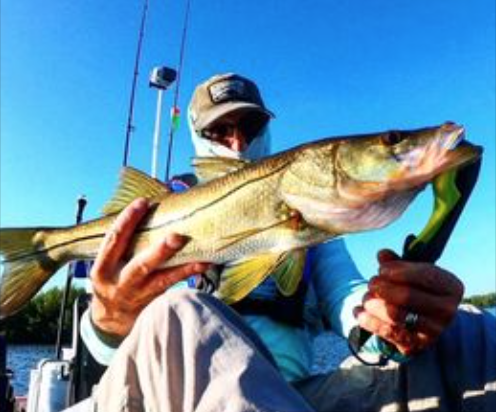 This is a benefit tournament, all proceeds benefit The Candlelighters Of Southwest Florida, a nonprofit whose mission is to provide support, education and assistance to families of children with cancer or blood disorders. Unfortunately, the pandemic has put a damper on their fundraising events so this tournament is even more critical to their mission.
Get your kayaks setup to catch a bunch of fish. Make sure you have plenty of tackle, bait, food and water, bring something to stay dry and warm and maybe invite a friend or two!
For information and to register go to www.eventbrite.com and search Calusa Blueway Kayak Fishing Tournament.
It's a Wild World-Get Out There!
Fishman Dan