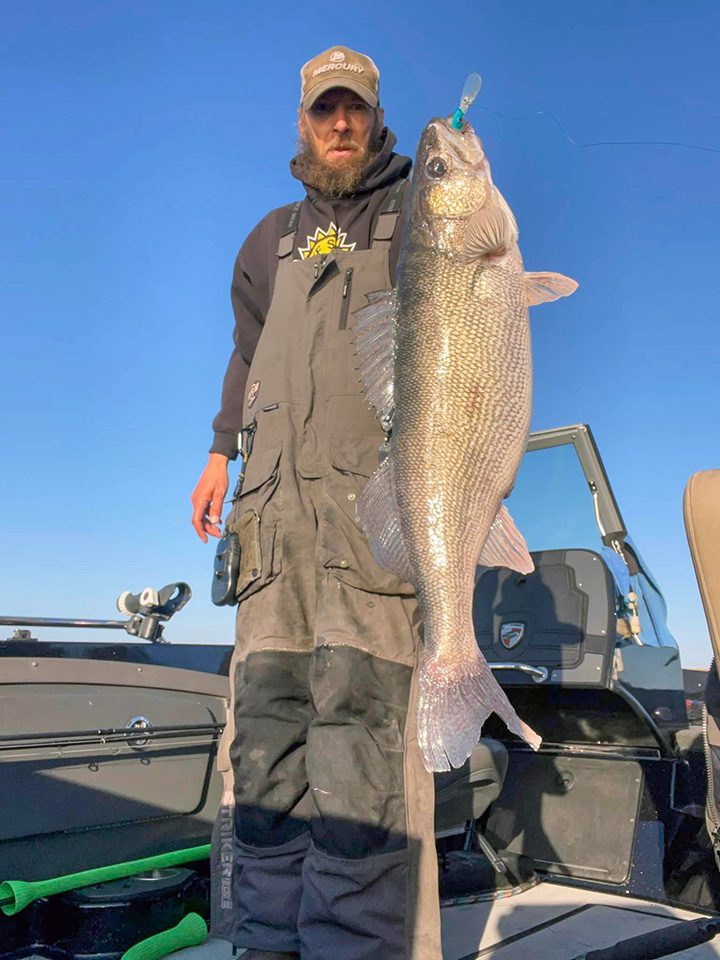 If you've ever dreamed of catching a record-class walleye, drop what you're doing and go pull some crankbaits at South Dakota's Lake Oahe. In a time span of about two weeks, the previous two-decade-old state record has been bested twice at this long impoundment of the Missouri River. Both giant walleye were caught trolling crankbaits.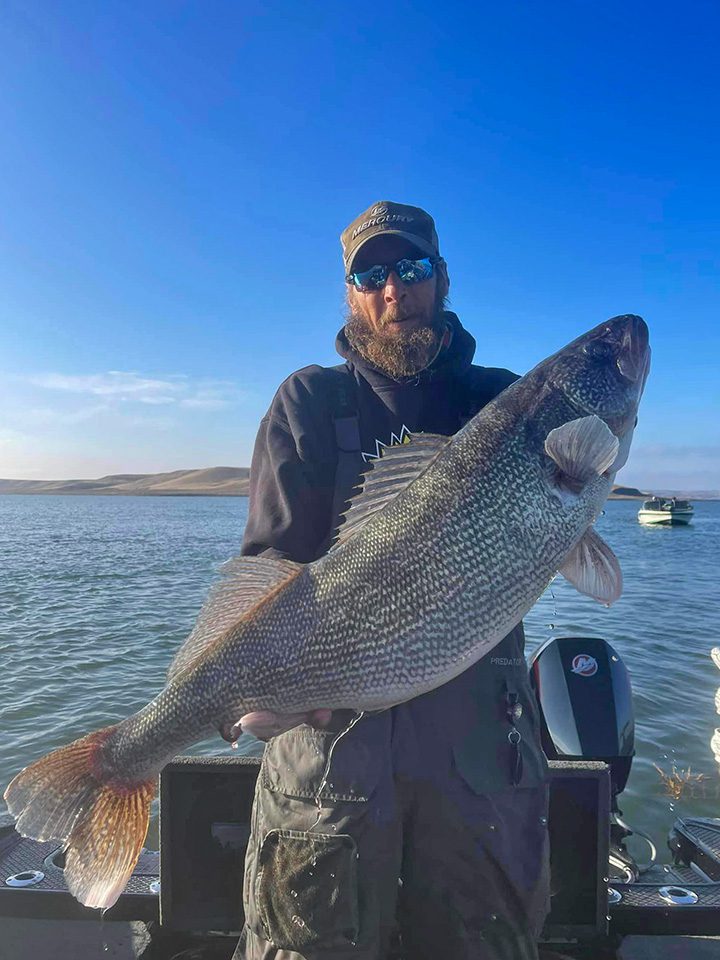 The most recent record-breaking fish was caught on Nov. 11 by South Dakota angler Keith Pazour. His monster walleye weighed 17 pounds, 13 ounces and measured 33 inches long with a 22-inch girth. It replaced the Oct. 27 record of 16 pounds, 8 ounces, which was caught by North Dakota angler Aaron Schuck.
Before that, the previous record caught by Georgine Chytka from the Missouri River tailrace below Fort Randall had stood at 16 pounds, 2 ounces since 2002.