By: Capt. Terry Fisher
Notwithstanding the aftermath of Hurricane Ian, everyone seems to be ready to return to our waterways for boating, recreational and commercial fishing. The Fort Myers Boat Show will 'kickoff' the 'New Year' (January 4-8) with extensive displays of new boats, marine equipment, and 'BE IN THE KNOW' safety seminars by the (Auxiliary Coast Guard) as well as fishing seminars by Captain Terry Fisher of Fish Face Charters.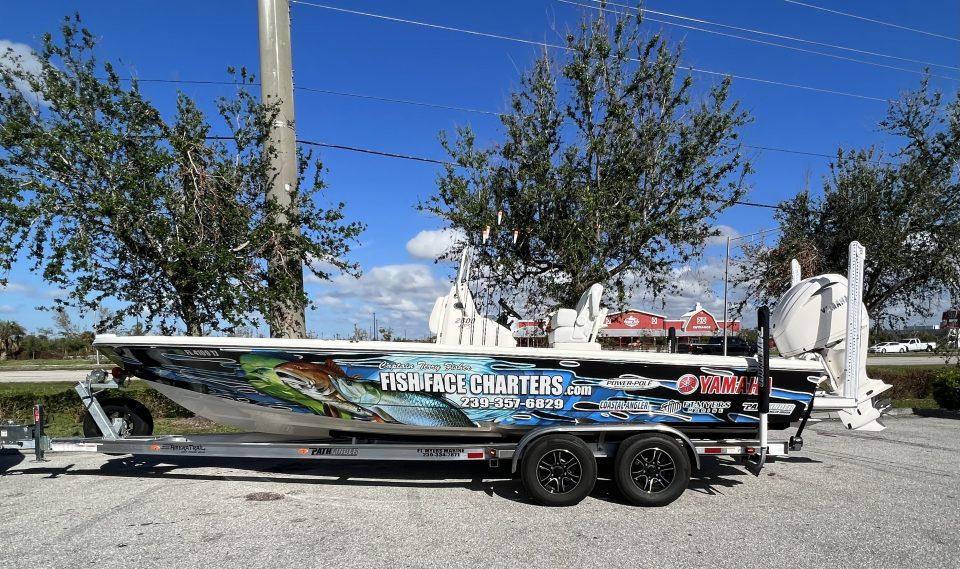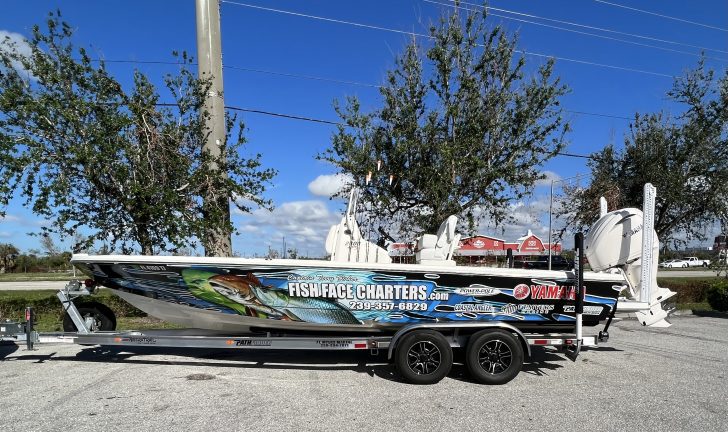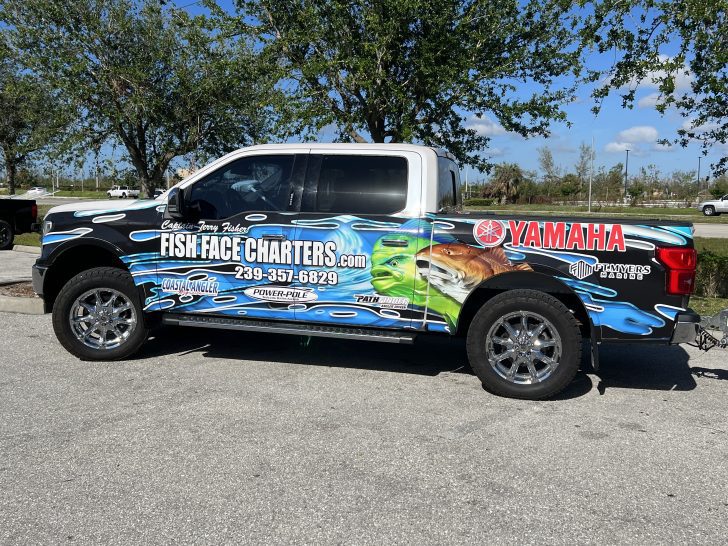 Together with Coastal Angler Magazine, Captain Terry Fisher will be on hand outside of the Convention Center offering extensive one and a half hour seminars on inshore, offshore and Tarpon fishing. Each topic will be discussed three (3) times a day allowing approximately ½ hour for each venue and will include instructional, question and answer periods. These are extensive seminars, and they will be held in close proximity to the entrance of the Convention Center (next to the FT. MYERS MARINE BOAT DISPLAY) and adjacent to the 'BE IN THE KNOW' booth location. The seminars will feature suggestions for the type and right equipment one should consider for the utmost in performance and experience when fishing. Seminars begin at 10:30 am- Noon; Noon-1:30 pm and 2-3:30 pm.
1st Mate Vicki will be inside the Convention Center at our information and sales booth, next to Coastal Angler Magazine's booth. She will be there offering to register for a free fishing trip to be drawn at the end of the show as well as to answer any questions regarding a fishing charter on our boat, FISH FACE II or on your vessel with Captain Terry as 'Captain for Hire', by the hour to introduce safety, navigation, fishing techniques and fishing locations so that your every trip is successful, inshore of offshore. Our fishing charter trips are designed to be custom tailored to the client's needs and/or desires, including time on a beach, a restaurant or simply a hardcore fishing trip.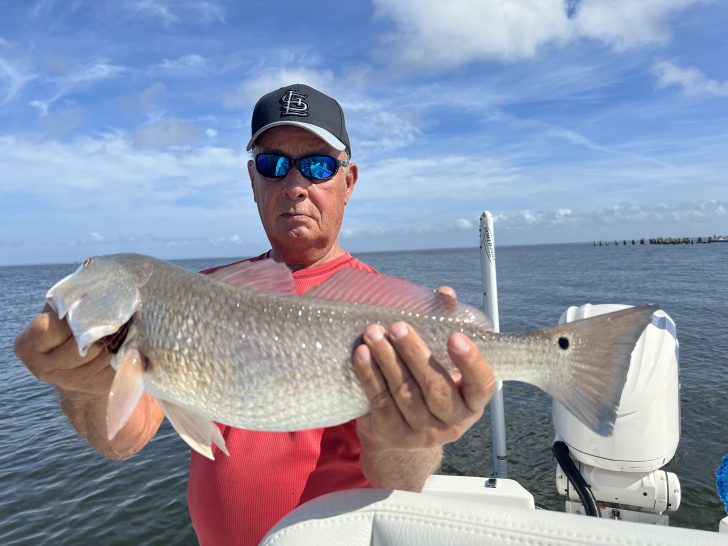 In addition, Captain Terry will have Fish Face II (New 26ft. Pathfinder HPS) on hand at the seminar location featuring a number of his sponsors and supporters from the fishing industry. These seminars are all inclusive and offer something for the novice to the experienced. Pictured here is the new boat that will be ready to launch right after the Boat Show.
The good news for those wanting to boat or fish is that the waterways north of Ft. Myers Beach appear relatively clean of excessive debris, migrant or damaged vessels. Most of the channel markers are up and intact, but caution is still the word. I have however, noticed that the strength from Hurricane Ian has distributed some seabed sand and mud from one location to another, creating shallow areas that once were deeper. Nonetheless and for the most part, these areas are soft but still require caution when 'scoping' out the old fishing holes. Most of the areas that were productive prior to the hurricane are still holding fish.
At the time of writing this article, little to no amount of Red Tide was spotted in the northern part of Pine Island Sound and Charlotte Harbor areas. The thing to remember about Red Tide, is that the fish move away to areas not compromised and fishing can still be good. Fish will not be active in areas of extreme Red Tide. This is true either offshore or inshore. Another contributor to recent good fishing is the fact that there has not been a lot of pressure from anglers since Hurricane Ian. Moreover, the FWC closed harvesting on some offshore species until this month. These species included Red Grouper, Lane Snapper to name a couple. Lack of crab pots being placed has also reduced the number of Triple Tail being caught. Hopefully, the FWC will continue to monitor and properly set harvest numbers that are fair to guides and anglers of all species, to insure they have time to replenish.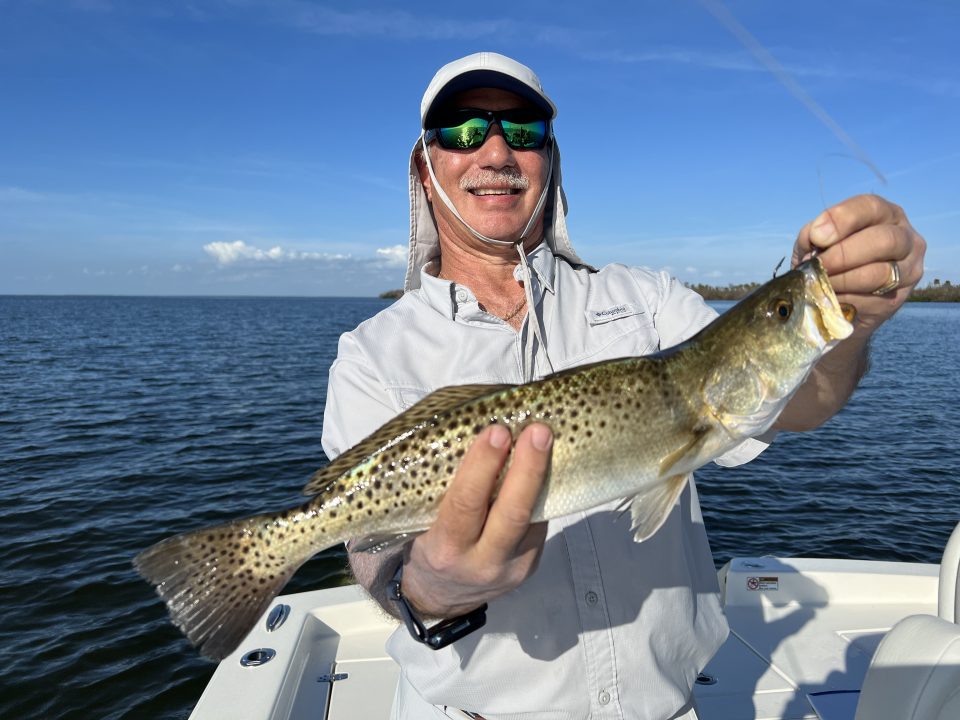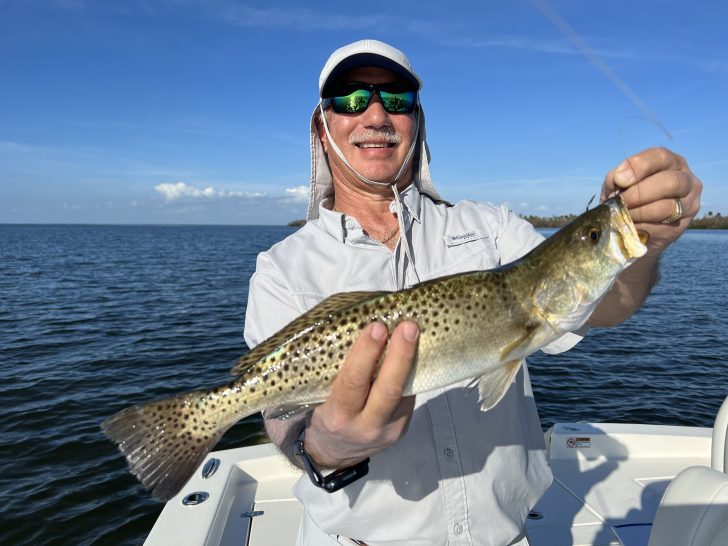 Classic examples of not controlling the harvesting goes back only a few years when fifteen (15) sheepshead could be harvested in our area by each angler and is now only eight (8) per angler (which I think is still too many in our waters). Seatrout, redfish and snook harvest have also been reduced and those numbers need to be continued to insure a future healthy population. Until last year, the harvesting of dolphin (Mahi Mahi) in the Atlantic was ten (10) per angler or sixty (60) per vessel. These liberal numbers have contributed to a significant reduction in the amount of them showing up. I enjoy fishing for them in the Florida Key's every year and have noticed a significant reduction in the population. Fortunately, they have now reduced the amount of harvesting per angler, and it is my hope they will cut it back a little more until these fish are more abundant.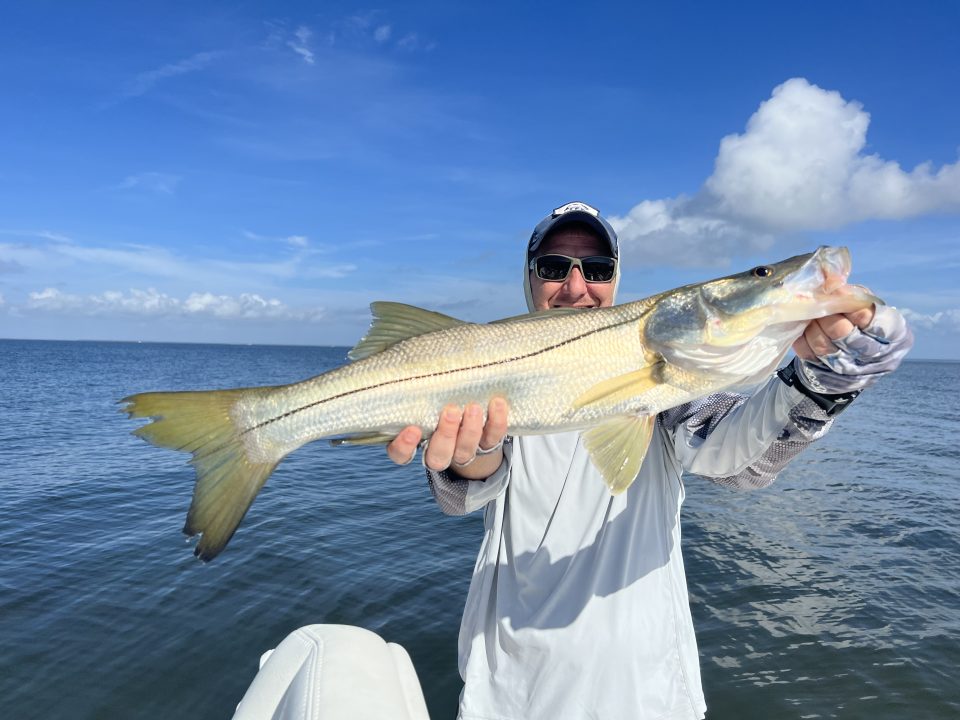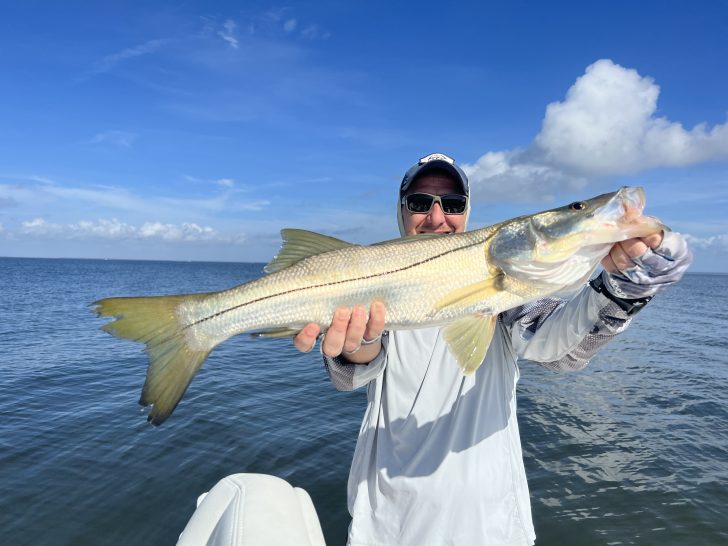 December provided good fishing both inshore and offshore and the New Year should offer even better fishing and harvesting so plan on hiring a guide. This is Captain Terry Fisher of Fish Face Charters. Check out my website for charter information on your vessel or mine at www.fishfacecharters.com or call me direct at 239-357-6829. I am available as 'Captain for Hire' on your vessel by the hour.