by Dan Carns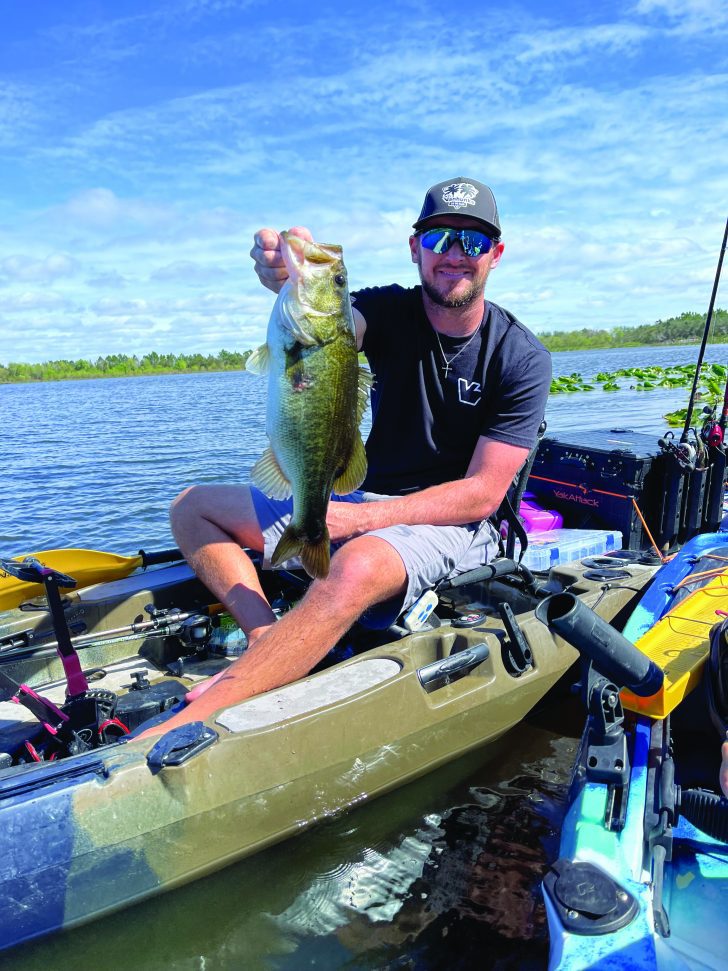 I am often approached by anglers who are curious about kayak fishing but see a lot of barriers around the way they have always fished. If you are a shore angler, you may be thinking that it's too much work having to load and transport a kayak and all the extra gear. Or perhaps you're a boater and you think that it can't reach your preferred spots. Both scenarios may be true but if you make the decision to at least try it you may be surprised at the results. Kayak fishing is a whole new style of fishing that the freshwater and saltwater crowd can transition to with little effort.
If you've been fishing from shore most of your life, a kayak is going to be an enormous new opportunity. Far less expensive than a boat, a lot less maintenance and no fuel costs are just a few of the advantages. Often you can still go to your favorite freshwater lake, river or saltwater estuary and launch in the same spot as a kayak doesn't need a ramp. No longer bound to the bank, you can move in and out of your favorite place but get exactly where the fish are hiding out. Kayaks are super stealthy and can reach very skinny water. That's not to say that they are relegated to shallow water as many of us are taking our kayaks out into the deep blue ocean or the many fast flowing inlets that surround the barrier islands dotting the coastline.
For the boating crowd a kayak is more of a parallel move as they are already used to traveling over water to reach a fishing spot. It is true that you will not be able to pull up anchor and buzz a couple of miles to your next spot. But this is a great opportunity to explore more deeply into sheltered areas that you wish your boat could go and often you'll see only other kayakers due to shallow water. It's also far less expensive to own and operate a kayak.
Of course, both shore and boat anglers will need to adjust this new style of fishing. I often see the look of amazement on clients' faces when they hook their first fish by kayak. Once they realize how simple it is to transition into a kayak most people are hooked. I would recommend that you take a little kayak tour with an outfitter the first time and let them teach you some basic kayaking skills. This way you're not trying to learn fishing and kayaking on the same day.
Some other considerations are how will you transport your kayak. Fortunately, there is an impressive range of options from car top loading, truck bed extensions and trailer options that simplify transportation. The fishing gear your using may very well already be sufficient.
Find an outfitter (like Gulf Coast Kayak in Matlacha) or ask a friend to show you how much fun this sport can be!
It's A Wild World-Get Out There!
@paddlinandfishin
Fishman Dan