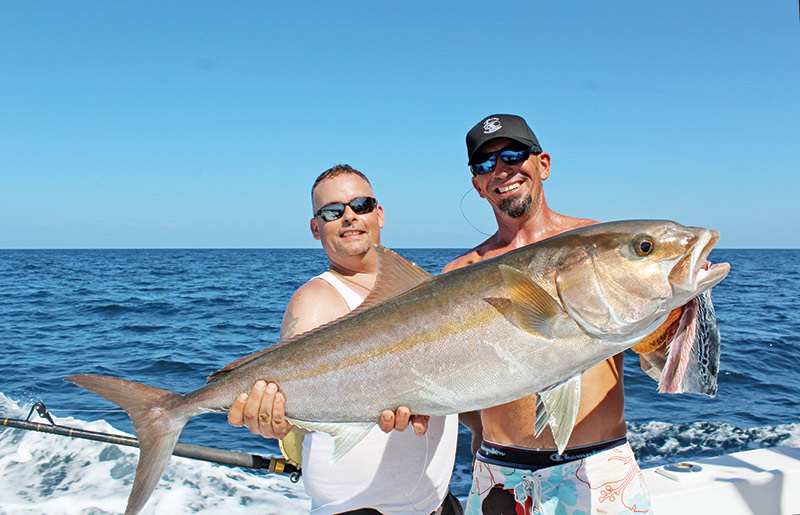 Here in Fort Lauderdale, we are fortunate to have quick and easy access to the Atlantic Ocean and some of the best sportfishing in the world. Certainly, there are many folks that choose to make this area their home for that very reason and purchase a boat to pursue a variety of the many species that our fishery offers. However, if you don't have a boat, you can still get out on the water to catch some dinner.
Fishing Headquarters in Fort Lauderdale offers plenty of affordable fishing options for locals and tourists alike. From daily half day drift boat trips aboard the Catch My Drift and Mary B III to a private all day swordfish charter, they have a trip to suit your needs.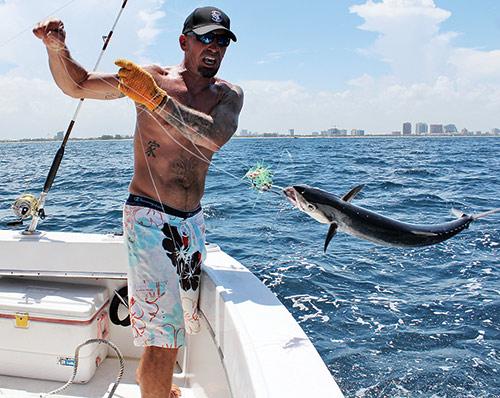 Recently, I had the opportunity to take a half day, shared charter aboard the Big Game, one of the charter boats in the Fishing Headquarters Fleet. Charter boats can take up to six people per trip and shared charters are offered for parties of less than six. My cousin Sean was visiting from Washington DC where he works as a firefighter and I really wanted to introduce him to a reef donkey. We shared a charter with a party of three and met Rick, Brandon and Brayden from Buffalo, NY. Once we cleared the inlet, our mate Mick put out the lines and the action began almost immediately. Within the first hour and a half, we had our limit of 10 kingfish and several bonito on ice inthe large fish box and smiles all around.
Our new friends from NY wanted to try some bottom fishing so we changed tactics to catch some live bait, but the bait just wouldn't cooperate. Instead, we utilized the fresh bonito that we caught earlier as fresh bait and went looking for a big grouper or amberjack, aka reef donkey. Our third drop was the charm as we got the bite we were looking for and cousin Sean was tight with a reef donkey. After a short battle, Mick brought the fish aboard for some quick photos, vented it's swim bladder and released it to fight another day. We couldn't have asked for a better day.
One of the great things about charter fishing is all you have to do is get on and off the boat. All fishing gear, bait, fuel and licenses are included in the cost of your charter and you don't have to wash the boat when you get back. The captains and mates of the fleet are out on the water just about every day of the year and they know where the fish are. Keep in mind that it is customary to tip your captain and mate as you would a waitress or bartender for providing quality service. Tips make up the majority of their pay and they will work extremely hard to insure a fun and productive day on the water.
To learn more or to book a charter, visit Fishing Headquarters online at www.fishheadquarters.com or just give them a call at 754-214-7863 and tell them you want to go fishing. They'll take care of the rest. Make sure to tell them that Coastal Angler sent you.
~ Gene Dyer