Long considered an angler's paradise, the sandbars, flats, channels and reefs of the Florida Keys provide year-round opportunities for anglers. These habitats support charter fishing captains and guides, whose livelihoods depend on a healthy, productive ecosystem.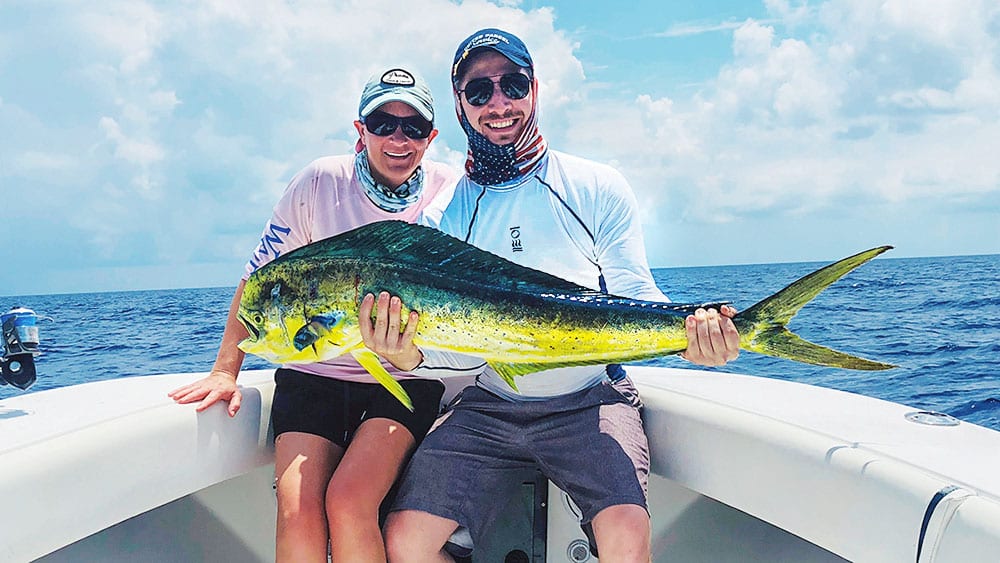 The Blue Star Fishing Guide program recognizes charter captains who are committed to sustainable fishing practices and educating their customers about resource protection in Florida Keys National Marine Sanctuary. The voluntary training and compliance program seeks to increase fishing guides' knowledge and, ultimately, that of their clients, to conserve the mangroves, seagrass meadows, and reefs that are the foundation for world-class fishing in the Florida Keys.
"Becoming a Blue Star Fishing Guide is not only a step towards conserving the Florida Keys, but also protects the fisheries we rely on each day for charters," said Tony Young, owner of Forever Young Charter Company in Islamorada. "It is in each operator's best interest to go Blue Star and educate their clients on sustainable fishing practices."
Florida Bay is referred to locally as the backcountry. It is home to five of the most sought-after gamefish: bonefish, tarpon, permit, redfish and snook. Off the Keys' outer curve and the nearby Gulf Stream lies the Atlantic Ocean. Blue and white marlin, sailfish, swordfish and many other species inhabit these areas.
Debi Gabriel, of Boneafide Charter Company in the lower Florida Keys, said the Keys offer unrivaled outdoor experiences as well as the opportunity to educate visitors about the principles of sustainable recreation. "We became involved with the Blue Star Fishing Guide program because we are the eyes and ears of the Florida Keys sanctuary," she said. "Teaching people about how important it is to conserve, preserve and educate is what we feel needs to be done in order to sustain our precious fishery."
Captains and guides in the program receive online training that covers general education about the sanctuary, its diverse habitats and its fisheries. They also learn best practices that include using gear suited to the fish targeted and employing proper techniques and for release. Blue Star Fishing Guide operators are required to follow legal and ethical standards as well as conservation measures such as proper fish handling. Program guidelines also encourage the use of barbless circle hooks whenever practical, and limiting catch to what clients want for their own use.
Blue Star Fishing Materials
Blue Star Fishing Guide operators receive branded materials to market their business as a sanctuary partner, plus educational materials to share with clients on their vessel. Annual evaluations ensure compliance with program criteria.
Gabriel said the need for angler education is painfully evident in the negative impacts on the Keys' sensitive marine habitat. Guides witness anchor damage to corals, propeller scars in seagrass meadows, entangled and discarded fishing line, abandoned traps and trash.
By Kennedy Gullatte
Fishing guides interested in becoming Blue Star operators should contact the coordinator at bluestar.fishing@noaa.gov.