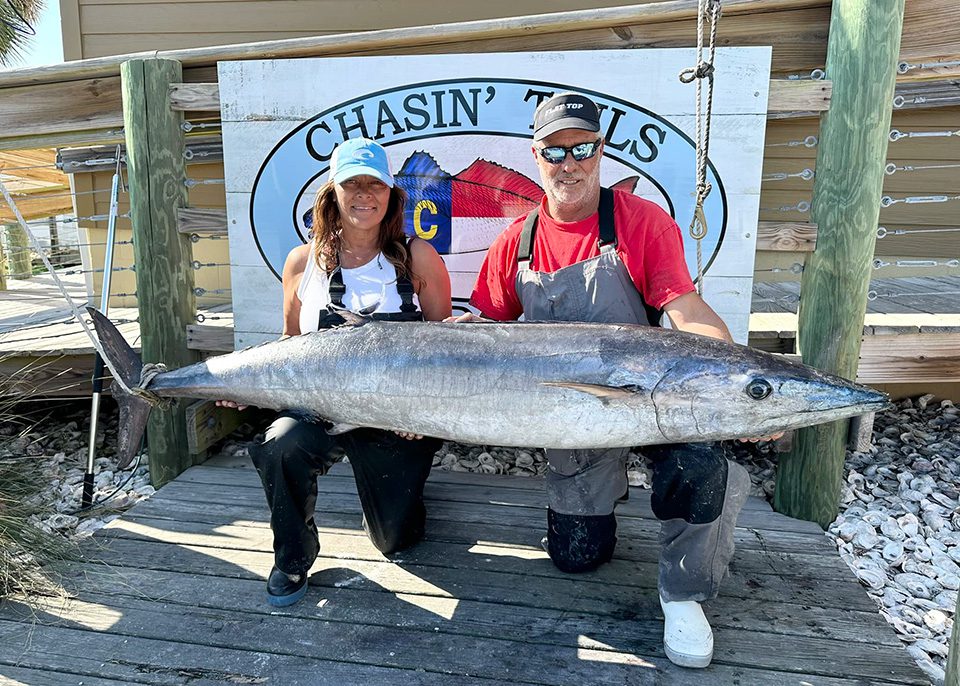 This giant wahoo might not be a record, but it is definitely the fish of a lifetime for angler Mary Ritter, who caught the 110-pound 'hoo off Cape Lookout, N.C. on Nov. 8.
She had the fish weighed at Chasin' Tails Outdoors Bait & Tackle in Atlantic Beach, N.C., where they almost immediately posted the monster fish to their Facebook Page, saying it is one of the wahoo ever to hit their scales.
According to the post, Ritter was fishing with Leigh Batten a few miles off Cape Lookout when the beast hit. She battled it for about 30 minutes on 20-pound king mackerel gear before putting it on the deck. By the way, Chasin' Tails is also reporting a red-hot king mackerel bite off North Carolina recently.
The North Carolina state record for wahoo weighed 150 pounds. It was caught off Ocracoke in 1994. The IGFA all-tackle world record was caught off Cabo San Lucas, Mexico in 2005. The world record wahoo weighed 184 pounds.
See more North Carolina giants at the Chasin' Tails Outdoors Facebook Page.