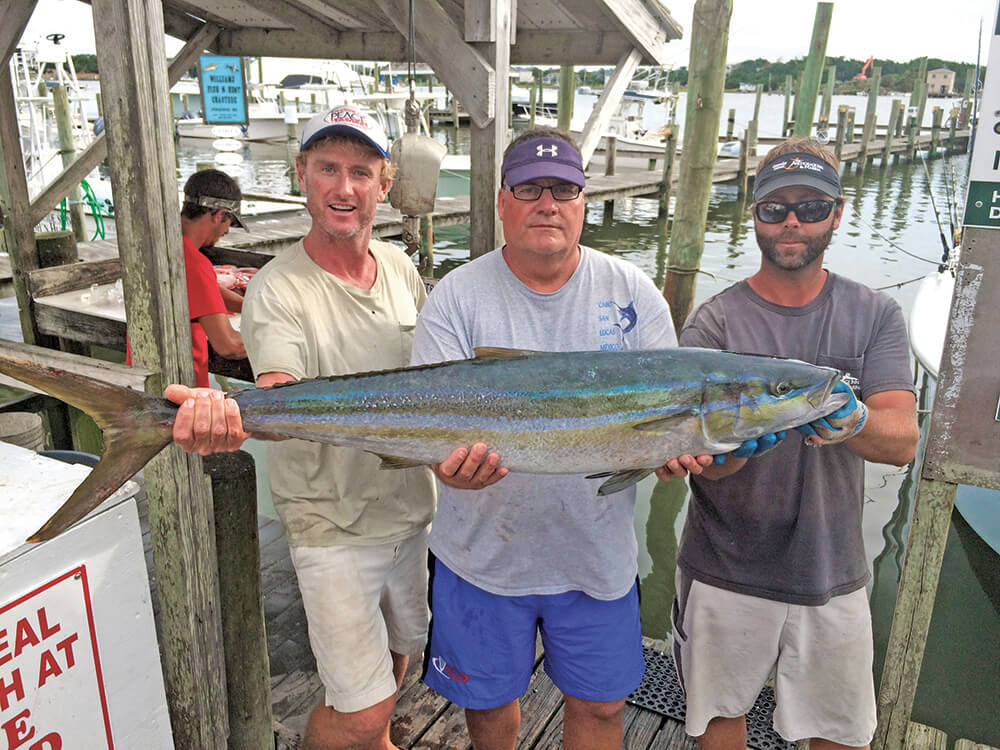 The North Carolina Division of Marine Fisheries recently certified two new state record catches. The first is a 58-pound cubera snapper. The second is a 23-pound, 13-ounce rainbow runner, which for the first time establishes a state record for the species.
The big cubera was caught by Randal Harmon, of Morehead City, who was fishing from the Capt. Stacy headboat on Sept. 28 off Atlantic Beach. The 58-pounder crushed the existing record by 11 pounds 8 ounces. It was a North Carolina record that has stood since 1993. For some perspective, the world record cubera snapper weighed 124 pounds, 12-ounces. It was caught off Louisiana in 2007.
Harmon caught his fish using cut mackerel on 80-pound test line with a Seastriker 50-pound class rod and Penn 6/0 reel. The fish measured 39 inches total length and had a 34-inch girth.
As a first state record for the species, the rainbow runner might be just be setting the bar for future records. But it has set the bar pretty high for waters off North Carolina. At 23 pounds, 13 ounces, the fish caught at the Manuela wreck out of Ocracoke had a 46-inch fork length and a 20.5-inch girth. The world record rainbow runner weighed 37 pounds, 9 ounces and was caught off the Pacific coast of Mexico in 1991.
Bruce Vosburgh, of Kennett Square, Pennsylvania, caught the rainbow runner on Sept. 12 while fishing on the fishing charter Drumstick. He caught the fish using a Williamson Benthos 7-ounce single hook butterfly jig on 80-pound braided test line with a Seastriker Billfisher rod and a Penn Spinfisher V 7500 reel.
http://www.ncwildlife.org/Fishing/Fishing-Records/ NC-Freshwater-Fishing-State-Record-Program