Fishing Forecast
By Steve Zelck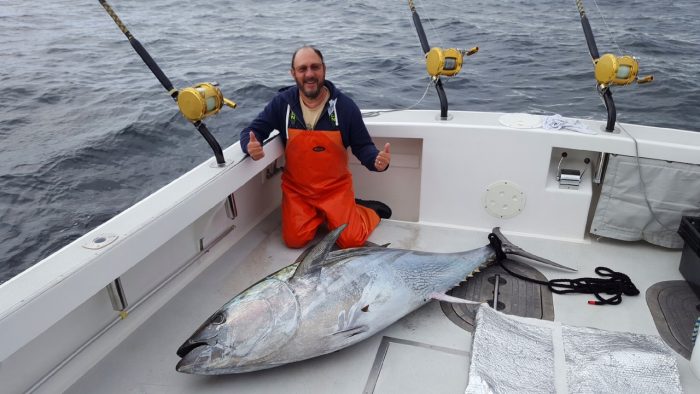 Well I hate to be the bearer of bad news, but the end is near. We're in the 9th inning. Third period. The fourth quarter and the minutes are ticking off. I So get out there when the weather window allows. And when the wind is screaming and you can't get out, those are the perfect days to work on your deer stands, cut new shooting lanes, and look around to see where the deer are feeding and traveling.
So as far as fishing – I was driving out to Eastern Point yesterday and there were striper feeds going on all along the beaches. On the far Eastern side of Niles they literally had bad on the beach. I could see bass smashing two feet from the edge of the beach. You could have walked out and picked one up let alone send a sluggo into the middle of the carnage. There have also been a few bluefish blitzes in the mix, however they are scattered… some offshore, a few inshore, and if you do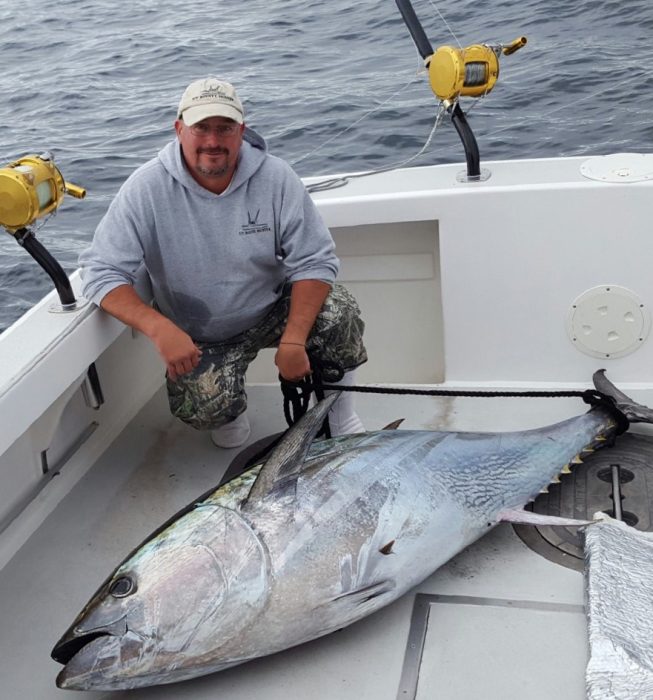 run across one – watch your fingers. They are all big alligators. Then there is the tuna bite which is nothing less than spectacular. There's a mix of small fish to big boys so big you don't want to hook them. Gorillas are running around and they are close to home. On our last trip to Jeffries Ledge, I counted 85 boats with the vast majority spinning around as soon as the sun came up and with several boats having multiple bites. Nothing like it! I'd like to personally congratulate Mike Stedman of Gloucester and Changing Lines fishing Charters on his first tuna. He put his time in the last few weeks, paid attention to detail, and was able to put one on the deck!   
Our last few weeks on the Bounty Hunter have been quite productive with multiple fish on a couple different days. Just yesterday we went out in the early morning hours and didn't even get our third line in the water and we were tight. God dam fish interrupted breakfast – but we got him. And so can you with a little time and effort. But as I said the end is near so get out there and get it done before snow flies!
---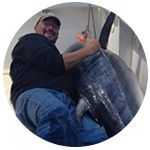 FORECAST BY: Steve Zelck was born and raised in Gloucester. Steve's love of the sea lured him back to pursue his fishing passion and not a day goes by without him checking the pulse of the harbor for action. If you don't find Steve at Three Lantern Marine & Fishing, you can bet he's out working on his lobster boat, F/V Erik and Devin, named after his kids. He also tuna fishes aboard the F/V Bounty Hunter with Captain Bill Monte from Wicked Tuna.