By Tim Moore:
Fall provides some of the best freshwater fishing of the year, especially for warm water species. Lakes have turned over or are turning over, which is triggering fish such as crappie, walleye, and northern pike to feed more than any other time of the year to prepare for the coming winter. This is the time of year for non-stop action and bigger fish as crappie school up and northern pike put their feed bags on.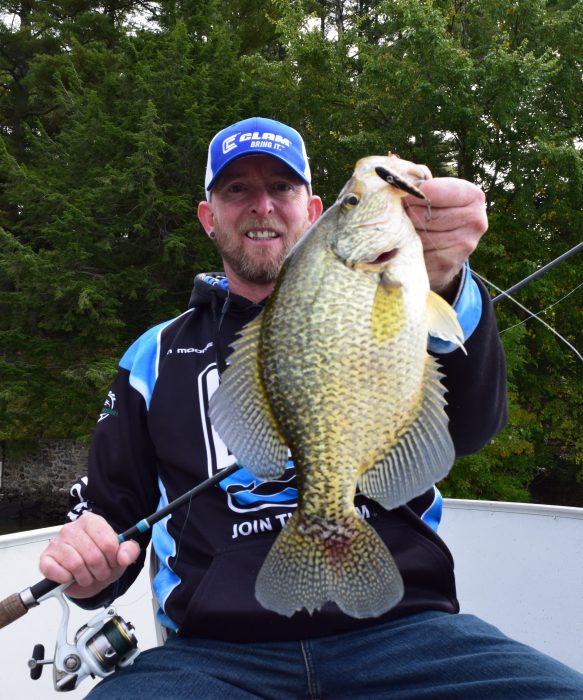 If you like to catch a lot of fish, especially fish that taste good, then the fall crappie bite is for you. It is one of our most popular fall guided trips. Crappie school up and suspend over basins looking to feed as much as possible. Basins are deeper depressions and their depths vary from one body of water to the next. This is a vertical jig bite. Salmo Chubby Darters and Live Baby Shads from Lake Fork Trophy Lures are our favorite lures.
In terms of popularity, nothing compares to our guided trips for trophy northern pike. Water temps are falling and the pike, especially the big females, take every opportunity to eat. Once the sun rises above the tree line and begins to warm the shallows, big pike will move in and either stage on structure and in weeds, or they will cruise along the edges of drop-offs in search of an easy meal. They aren't feeding because they want to, they do so because they need to. We take advantage of the need to feed by casting big spinners such as the Juice Mini 8 and Straight-Wire Spinnerbait from Bigtooth Tackle Co., and various large swim baits.
It's important to dress for the weather this time of year. Mornings are chilly, so be sure to bundle up in layers, but don't let the temperature deter you or you will miss out on some indescribable fishing action. We run guided trips for crappie and pike in kayaks and in our boat seven days a week. If you're interested in sharing some of this great fishing action with us visit our website below, we'd love to take you fishing.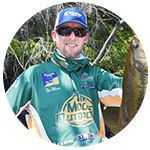 Tim Moore is a full time New Hampshire fishing guide and the owner of Tim Moore Outdoors LLC, offering ice fishing charters, fresh and saltwater kayak fishing charters, and freshwater boat charters. He is a member of the New England Outdoors Writers Association and the producer of Tim Moore Outdoors TV. Visit www.TimMooreOutdoors.com for more information.