by Captain Terry Fisher
November is a transitional month for most any of the Floridian waters on both the east and west coasts. Winds begin to be more predominant out of the north and east lowering both the air and water temperatures. Reef species will be in shallower water. However, all species remain active and in good numbers just prior to the 'winter' months of January and February. Expect the bites to be more ferocious than those of winter, when the fish become more lethargic, excepting of course Sheepshead. Sheepshead are the only winter, inshore species, that become very aggressive and in bigger numbers compared to other fish. Offshore, expect more variety and bigger fish in 85ft. or less as the water cools and migration of Permit, King Fish, Cobia and Triple Tail begin.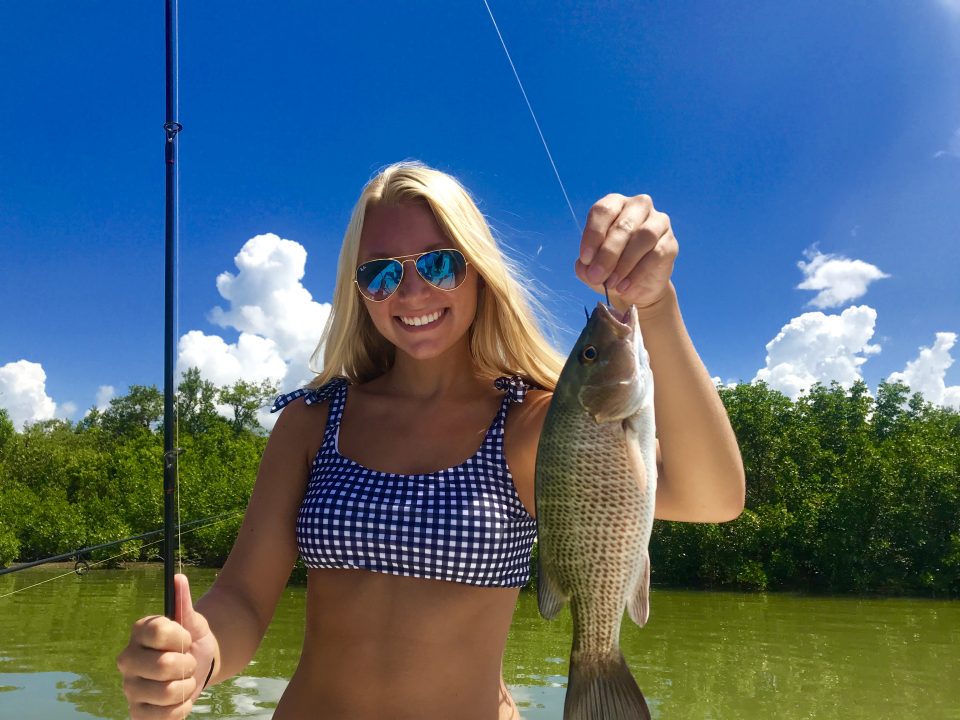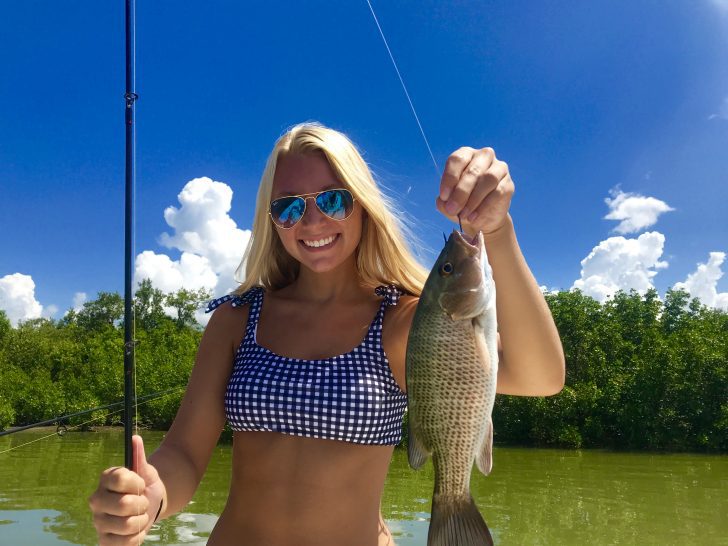 Hopefully, the Redfish bite will continue to be good even though cooler temperatures begin to prevail. November fishing will require working areas other than the spoil islands since lower tides will not support a full month of 'high' water levels. The moon moves more southerly preventing stronger gravitational pull that affects tide levels. The rainy season is behind us and the prevailing winds are more often than not, out of the north and east. During these conditions I look to the beaches, the passes, docks and other deeper 'haunts' that hold these fish. Baits are the same, shrimps, Pilchards and cut Pinfish. The Snook bite should be good, especially on Pilchards and Pinfish. Work the docks along the passes as well as the beaches.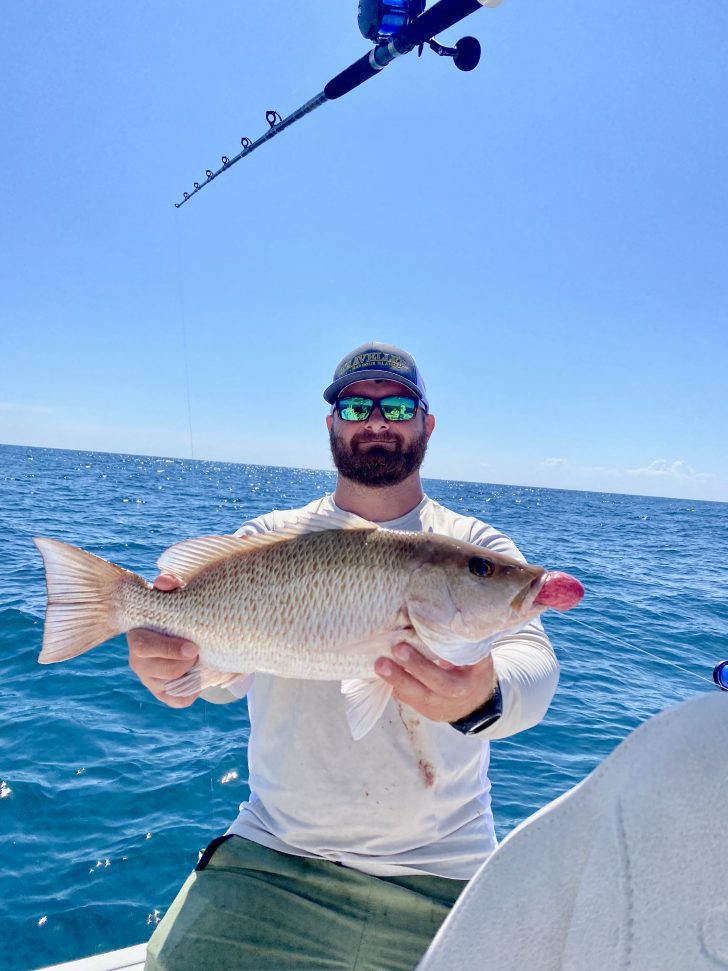 Crab season is open and the Triple Tail should be holding on the buoys. Scouting and catching them may prove to be exciting, frustrating and expensive due to the gas expense by 'running and gunning'. We have little reports of Red Tide unless one goes north of Boca Grande.  The waters offshore and in the northern areas of Pineland are good. Numerous pods of bait fish are proof of this. For the most part, the waters of SW Florida are healthy and productive for both inshore and offshore species. Grouper, Snappers (reef species), Permit, Kings and Spanish Mackerel are migrating and bigger Sheepshead are moving closer inshore.
November might be one's last chance for scoring a 'Redfish of a Lifetime'. I am going to focus the remaining part of my article to catching big Redfish inshore while the opportunity still exists in 'back country' areas (before the lower winter tides prevent access). My strategies to find and catch these fish rarely change. On high tides they will congregate in schools and will move into areas around and under Mangrove roots that offer protection while holding the oyster clusters loaded with small crustaceans. On low tides, look for them just off the mangroves in deeper pockets. The docks around the passes also will hold Redfish. I offer the following strategies for catching these fish;
1)     Fish the top half of the incoming and outgoing tides around the points of spoil islands and oyster bars.
2)     Stealth is required for the bigger Redfish. Be very quiet when moving in on a location. Change locations after about 15 minutes or so if no bites.
3)     When possible, fish when the wind direction is southerly (south, southeast or southwest) as the water levels will tend to be higher offering access to more remote, less pressured areas for the angler. Moreover, the fish have better access to protection around and in the mangroves with the higher water levels. This is where they are more likely to be.
4)     Do not hesitate to revisit 'spots' that were not productive upon arrival, as the fish will move with the baits and tide change (water levels).
5)     Although there are a number of artificial presentations that work (gold spoons, soft plastics and top water), I like to use live shrimps on a weighted jig head under a popping cork suspended above the seabed or simply place the shrimp on the bottom using a weighted jig head, pinch weight or knocker rig. All presentations need to be close or just under the mangroves for best results.
6)     There are a number of other live or cut-bait offerings. Live or cut-Pinfish, cut Ladyfish, cut Blue Crab, cut Finger Mullet or live Pilchards.
7)     Do not arrive to fish mangroves after a high tide is in full display (topped out), as the fish will be too far under the mangroves to target. Conversely, do not get to an area too early (more than 3 hours) before a high tide swallows up the low lying (hanging) mangrove limbs (by arriving too early may not provide sufficient   water to fish effectively, as the fish will probably not be there for another hour or so). FOOD FOR THOUGHT!
8)     A presentation of more than 6 feet from where they are holding may be too far to generate a strike. Be sure and work the area before moving.
9)     Once one locates an area that holds fish, it should be good for a month or so as long as it does not get a lot of fishing pressure and most other aspects of water levels and water temperatures remain the same. Mark the location and return over next couple of years.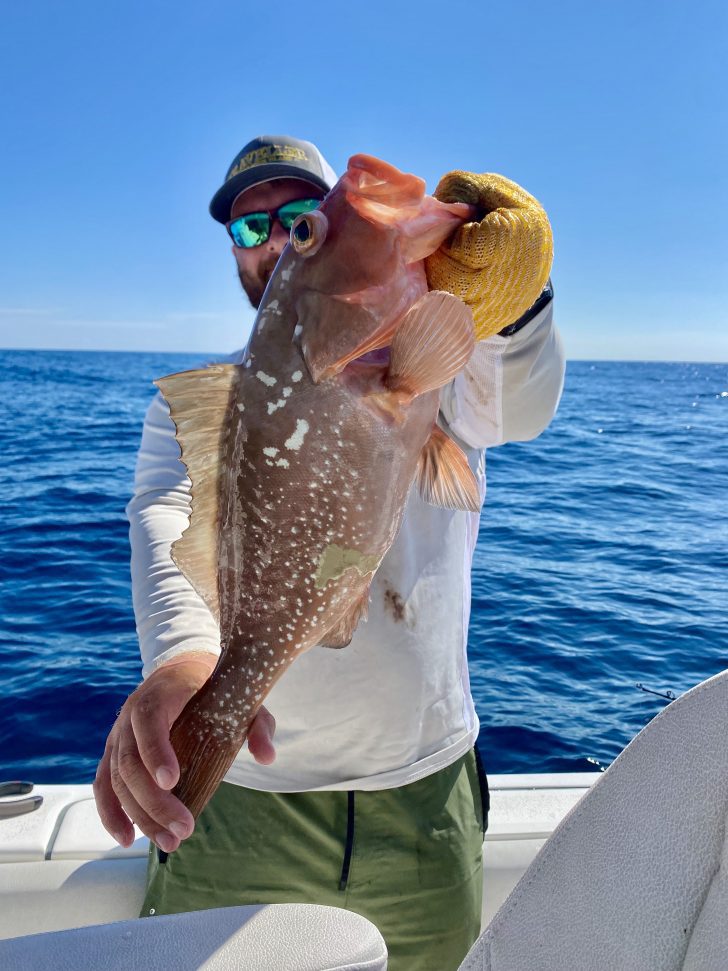 This is Captain Terry Fisher of Fish Face Charters wishing everyone good November fishing. Call me at 239-357-6829 or email fishfacecharters@yahoo.com to book a charter on my vessel or on yours. I am available as 'Captain for Hire' (by the hour) on your vessel to assist with safety, navigation, fishing techniques and locations that will help make your every experience a success. Check out my website at www.fishfacecharters.com