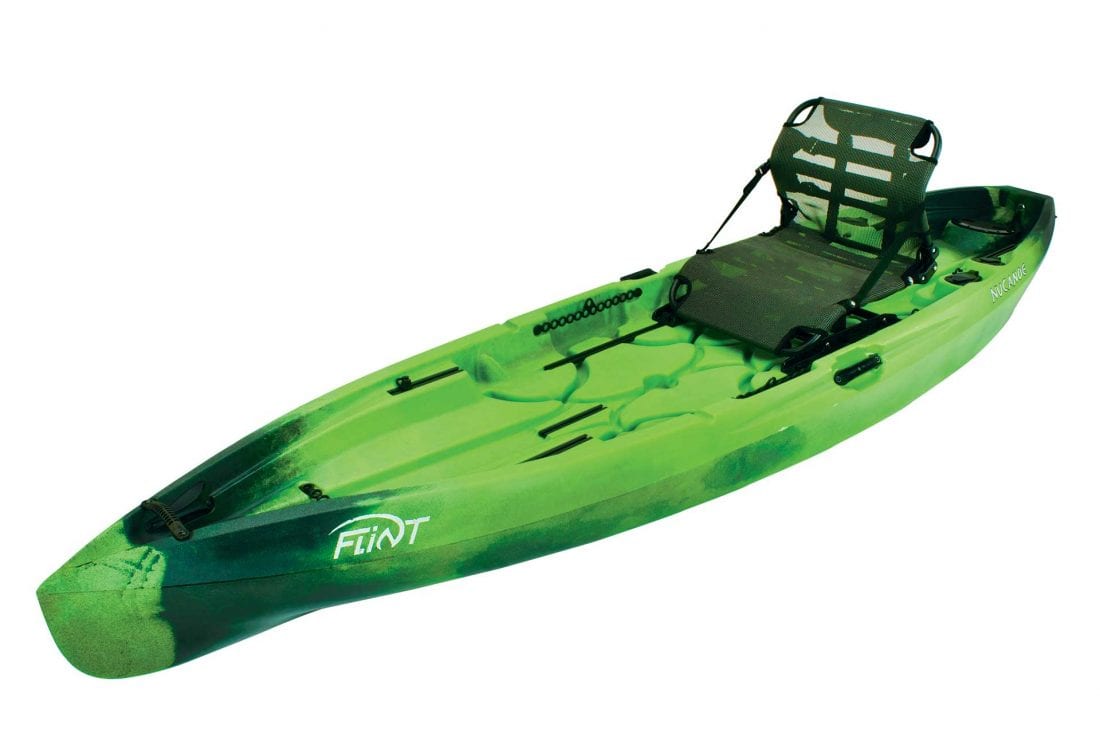 NuCanoe made waves when it introduced its new Flint kayak at iCast. Here is a boat jam-packed with features for serious anglers, yet the price tag is way below what you'd expect for such a high-quality kayak.
At 11'3", and less than 70 pounds, The Flint is the perfect boat for exploring creeks, rivers and backwater marshes. It is agile, responding nimbly to the paddle, and it also tracks very well despite its shorter length. Light enough for easy one-man transport, this boat is amazingly stable, and unique scupper hole design provides a firm deck.
The Flint cockpit is wide open and fishes like a much larger kayak. There's plenty of room and stability for standing to fish on an uncluttered deck, and the new Hawg Trough channel keeps your measuring board handy but out of the way.
With five gear tracks, handy spaces for tackle boxes and angled flush-mount rod holders, NuCanoe has come up with a simple yet efficient and customizable layout for everything an angler needs. The side handle that doubles as a quick-clip paddle holder is a handy innovation someone should have come up with long ago.
Cap it all off with the comfy custom-height Pinnacle seat NuCanoe is known for, and this is a top-notch fishing platform for a reasonable price.