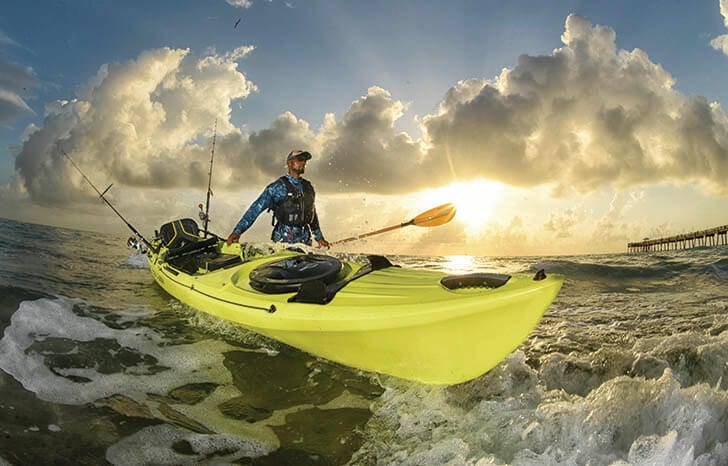 Ocean Kayak's Trident Series is already the choice for serious saltwater anglers worldwide. They recently revamped their fast, smooth and efficiently paddled Tridents with a list of features that make these kayaks even better for fishing.
The Trident 11,13 and 15 now feature the new Active Comfort System 2.0 seating that is all-day comfortable. A re-designed Mod Pod stores your tackleboxes, while providing sliding access inside the hull, a cup holder and locking dry storage for valuables. The new Mod Pod is slightly slimmer to provide more leg room and to make standing to fish easier.
Seven flush aluminum track mounts allow quick rigging of accessories like rod holders, electronics, and camera mounts. The bow hatch provides access to a massive storage area and the included 12-volt battery bag. The bow also features a redesigned paddle-keeper for quick paddle-stashing when fighting a fish. It doubles as a rod-tip protector.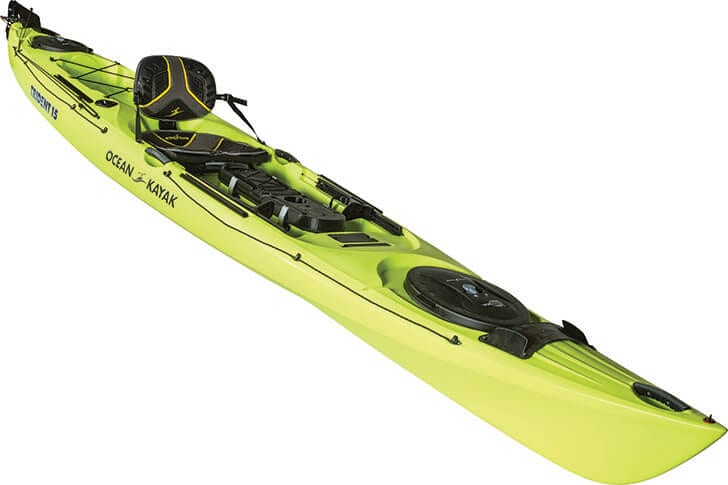 The tankwell has been redesigned to allow flush mounting of Ocean Kayak's new Ice Box, a specially-designed cooler that fits both Ocean Kayak Trident and Old Town Predator Series kayaks.
All new Trident models also feature adjustable foot braces and are rudder-ready. New Trident models also feature hard, rubber-molded carry handles that resist snagging.