By Capt. Wayne Moore USCG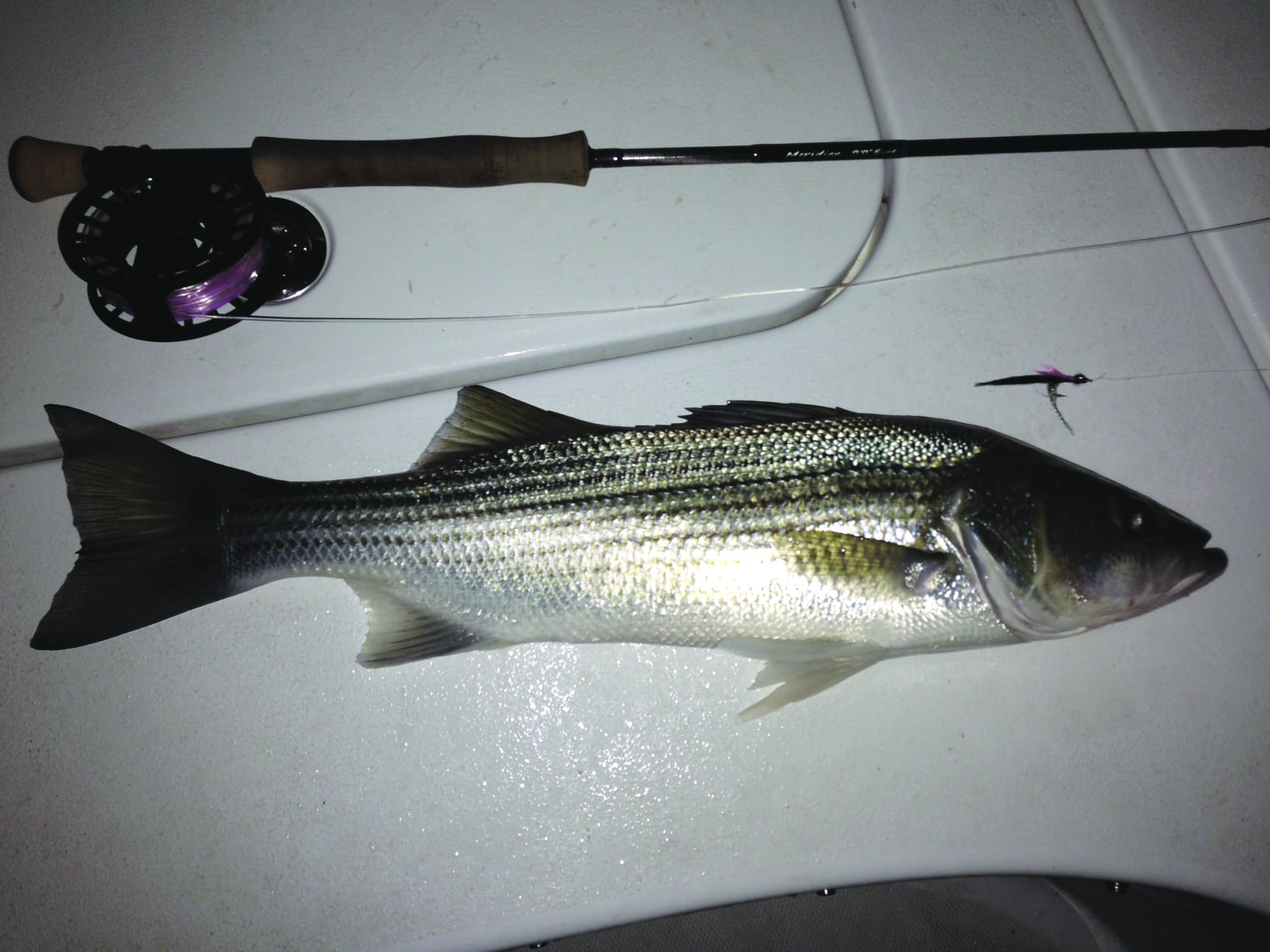 December Forecast – Confessions of a Fly Guide on Lake Oconee
My wife and I moved to Lake Oconee going on three years ago. I started fly fishing here in 2016, and I heard about "the pump back bite" from fellow guide, Doug Nelms. This is when water is pumped up from Lake Sinclair at Wallace Dam. That year, from June through October, it was incredible. Shad were knocked off the wall of the dam and hybrids were busting the surface everywhere for the first couple of hours after daylight. In 2017, the same thing happened and I opened Oconee On the Fly guide service. Customers that never fly fished before were catching hybrids. What a rush!
This year everything changed. The pump back stopped on June 14th. My best guess is higher than normal temperatures and lots of rain factored in. We have all been anxiously awaiting another opportunity for topwater hybrids and stripers. That is, running and gunning for gulls dive-bombing shad. I actually saw a gull or two this weekend. Here is what is happening now:
Hybrids / Stripers – On October 27th I fished early and hit a lit dock above I-20 and landed a nice striper on a black Clouser. This weekend, a front came through but there were some fish rising mid-lake, but they were not taking a fly. There are a ton of shad in water 30 to 40 feet deep. In these areas, lots of small fish can be taken on a spoon and an occasional larger hybrid or catfish. By Thanksgiving, the run and gun bite chasing the gulls (which are dive bombing shad) should be in full swing, and December will be great for both the fly fisherman and those using live bait.
Use a 9-foot, 8 weight rod with intermediate line and a 12-pound fluorocarbon leader. For flies, a Henry Cowen's Somethin Else or a size 4 Polar Fiber Minnow cannot be beat! Fish first and last light unless it's overcast, in which case you can go all day. Use sink tip line if the fish are not on the surface.
Crappie – All the guides here (including yours truly) are enjoying very good crappie fishing. Long lining jigs behind the boat at speeds from .09 mph to 1.1 mph works well. Remember, when a weather front moves in, the crappie (and baitfish) will move out of the mouths of coves towards deeper water. If you have a choice on when to go, Henry Cowen (the venerable fly fishing and light tackle striper guide on Lanier) says, "fish the front of the front".
Final words – As of this writing, deeper lakes here in Georgia have a strong topwater striper bite. But very soon, the Oconee hybrid/striper bite will take off and stay strong through the fall and most of the winter.
Come on out to Oconee and get after the hybrids and stripers with a fly rod or light spinning tackle. December will be great for both! Call 706-816-4281 or e-mail me at wmoore1700 @outlook.com and request your dates.  If you have never landed a hybrid or striper on a fly, I promise it is an experience you will not forget!