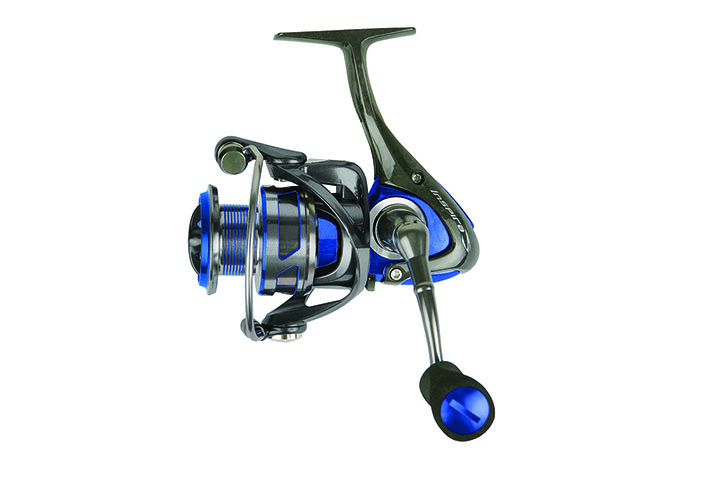 Okuma Fishing Tackle unleashes Inspira, delivering incredible new technologies. Including all-new Cyclonic Flow Rotor, Centrifugal Disc Bail and Torsion Control Armor, Inspira will energize inshore fisheries across the globe.
There's no missing the ported Cyclonic Flow Rotor. With every revolution, the rotor creates extreme air flow beneath and around the spool. In testing, the system drives moisture from structural elements, minimizing corrosion and extending longevity. Also increasing durability is the Centrifugal Disc Bail. Incorporating a stout brass disc, the system is perfectly balanced and creates smooth and precise bail operation with a minimum of moving parts.
New Torsion Control Armor includes Okuma C-40X long strand carbon fiber construction. C-40X construction is 25
percent lighter and 50 percent stronger than graphite. In Torsion Control Armor, C-40X is used to create a reinforced reel foot and body harness that's super light, but extremely rigid under heavy pressure.
New Inspira reels are available in the three sizes, 20, 30 or 40 in the angler's choice of black/blue or white/black.