Florida Concealed Weapons Permit
by Chuck Papp  Contributing Writer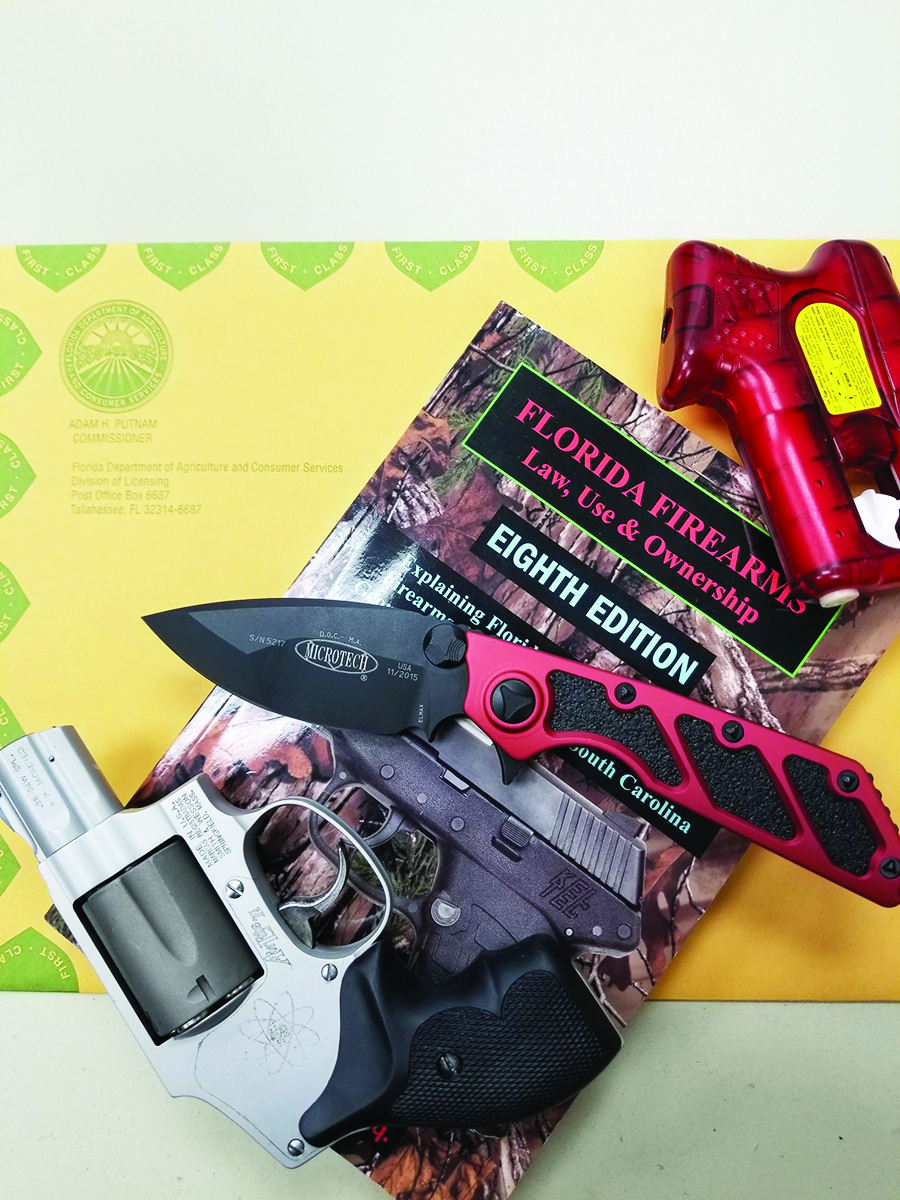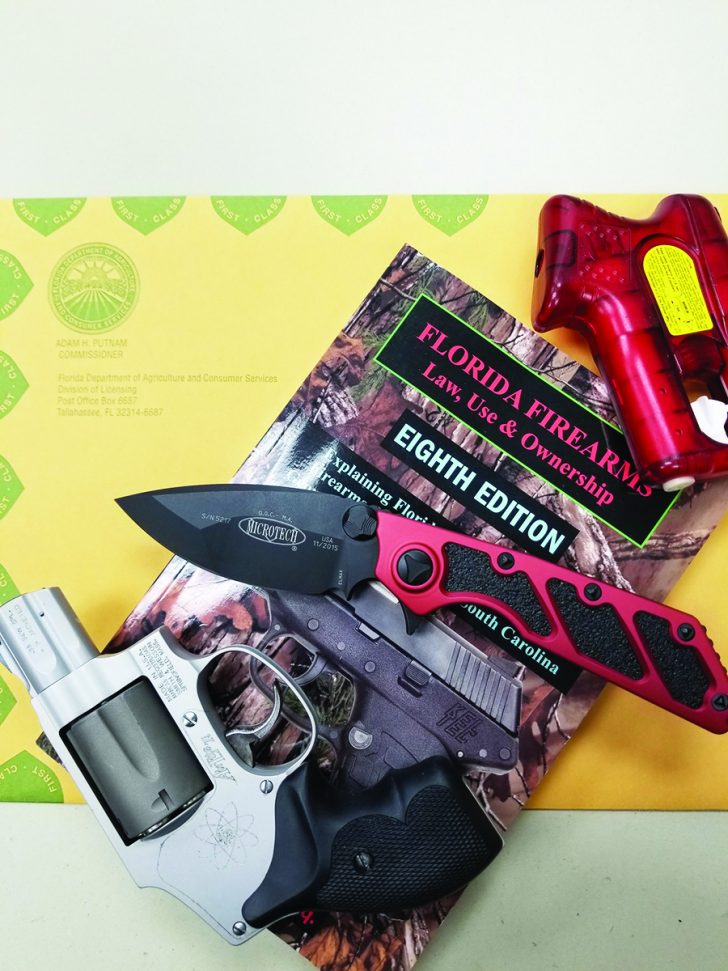 CWP for short, is like your auto insurance or your homeowner's policy. Hopefully you will never need it but if you do you are covered.
Anyone over 21 (active military duty age18) with a clean background can apply. Applying is simple. Take a firearms safety course, have honorable discharge papers from the military, be active in the military, or have your Florida Hunter's Education Card and you are set. The fee is $97.00 for a 7 year active license.
The benefits of the CWP is that in Florida it covers more than just firearms. One of the grayest areas in Florida Law is the knife law. The CWP handles that since it covers knives, batons, and firearms. It also helps in certain counties of this state to avoid any waiting periods before you purchase firearms. It also helps if you travel to other states as it allows you to carry the firearm if we have reciprocity with that state.
The state has a website devoted to the CWP program www.mylicensesite.com.  It is packed with useful information; all the requirements, and the Florida Statutes of 790 and 776 which you will need to know before you start carrying. The state of Florida has the most licensed CWP holders in the country. The program is approaching 2 million people.
If you are interested give us a call at 561-265-0700 and we will go over all the CWP courses we offer.
Chuck Papp, Manager
Delray Shooting Center • (561) 265-0700