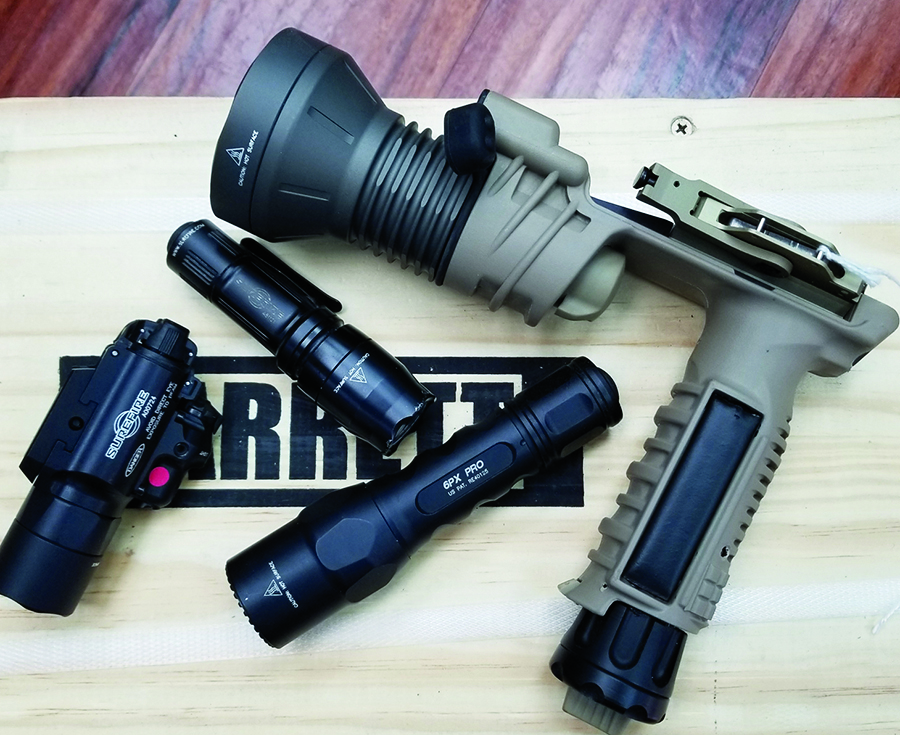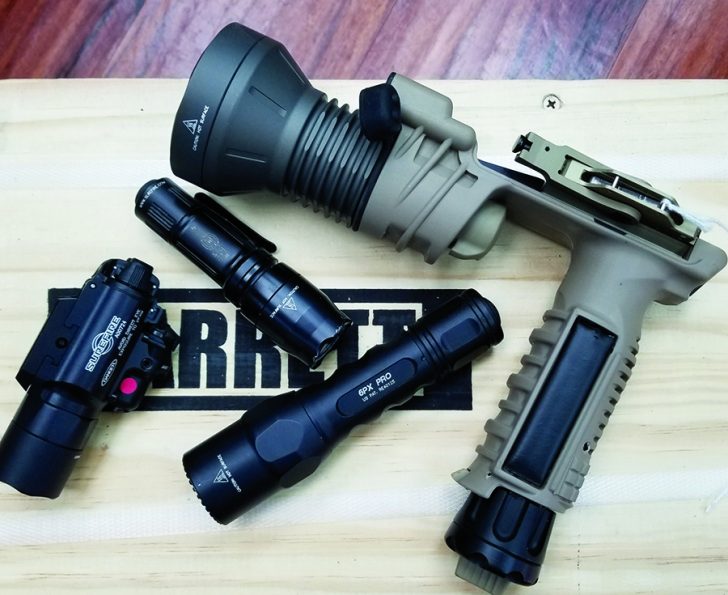 by Chuck Papp  Contributing Writer
One of the most underrated, and not thought of items for an individual who purchases a firearm for safety or for use in the outdoors, is a flashlight. Why would I need a light? A common question we get when someone purchases their first self-defense firearm. Generally, the use of that firearm on a statistical average for protection is during lowlight or basically night time. Stats have shown that many major crimes that occur, do so at night. Whether you are leaving a restaurant after dinner, walking to your vehicle after the movies, or just at home; the flashlight is a very necessary tool to have.
Flashlights come in all shapes and sizes. Some people like weapon mounted lights, and some prefer non-mounted lights. This is more of a personal preference, and whatever you decide you need to practice with your light. For me its non-mounted. I don't like the extra weight on the front of the weapon. Sometimes, but rarely it can affect the reliability of a semiautomatic handgun. Not as much with rifles and shotguns though.
I also find it easier to activate a non-mounted light. Back in the day when I trained with them before all the mounted versions came out, we were taught to hold the light away from our bodies. This was because someone could just shoot towards the light. You can talk to all the trainers out there; they all have their own opinions on it.
For a hunter, camper, hiker, fisherman or any outdoor enthusiast when it gets dark that light is your best friend. Don't go cheap. The best lights out there are from SureFire. Done, end of story; but they can get pricey. Another great company is Streamlight. They are also top notch, but I have found the SureFire brand to be just a little more forgiving. Either is a great choice. I'm just partial to SureFire because that's what I started with.
We carry a large assortment of handheld and weapon mounted lights, so if you are serious about your protection or the protection of your family, stop in and we will be happy to show you the differences and types which are out there. You can't hit what you can't see.
Chuck Papp, Manager
Delray Shooting Center • (561) 265-0700