by Chuck Papp, Contributing Writer
When it comes to owning and selecting a firearm for self-protection and concealed carry, there is not a better choice than a Smith & Wesson J-Frame revolver. This powerhouse has been around since 1950, is still in production and one of the most popular revolvers in modern times.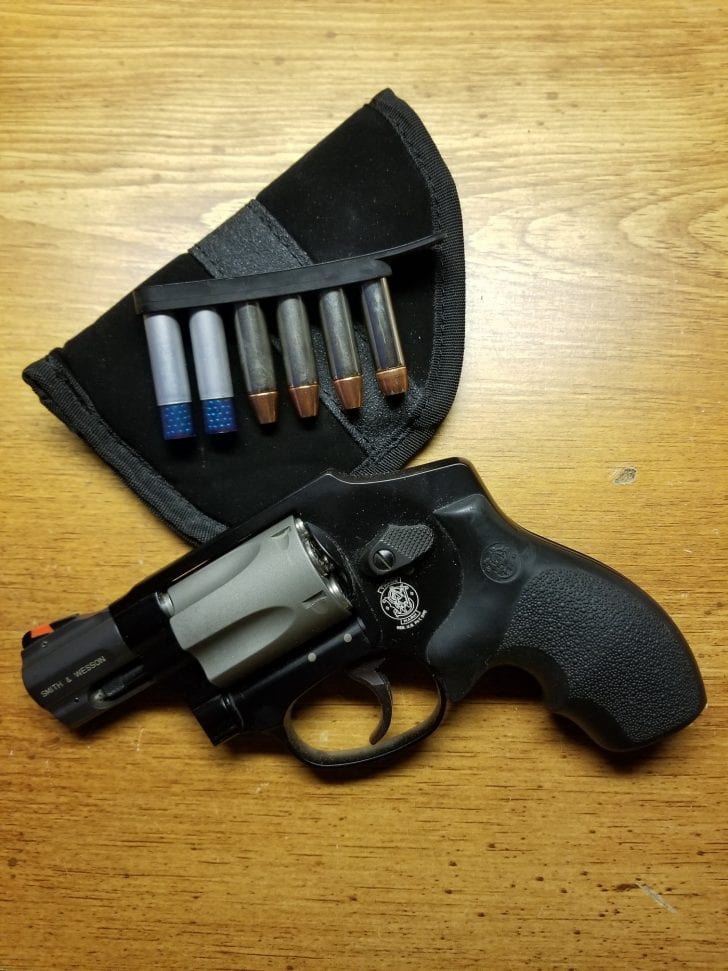 The "Chiefs Special", a small 5 shot 2″ bbl hammer fired revolver was first introduced at the 1950 International Chief of Police Convention as a revolver designed for Law Enforcement. It was such a hit that its name was voted on and picked by Smith & Wesson because of that successful release at the Convention. Later it was designated model 36, but the "Chiefs Special" nickname has remained.
The revolver is chambered in the ever popular 38 special caliber. Over time the design has changed, but the style has remained. New technology has brought lighter, stronger materials. The good ole' 36 is now offered in airweight versions with or without exposed hammers: the 637 and 642. The all black variants are the 37 and 442. Stainless versions, known as the model 60 and 640 are also chambered in the 357 magnum caliber if you want even more power. There is an AirLite version made from Scandium and Titanium, also chambered in 357 magnum.
Extremely reliable, easy to carry, very little maintenance, and accurate enough for any close defensive situation someone may need. How could someone go wrong with this choice?
If you are serious about carrying a firearm or just want something in your nightstand drawer for that bump in the night, the Smith & Wesson J frame "Chiefs Special" is one to consider.