The Saluda River fished well in January despite chilly temperatures early in the month. The fish were extremely concentrated in the areas easier to access with the stocking trucks. This trend will continue as The South Carolina Department of Natural Resources (SCDNR) will continue to stock trout periodically through the month of February.
While you can catch some fish in water that looks fairly featureless, most of the trout will be in current breaks near faster water. Current tail outs seams tend to be the most productive. Stick to typical fly selections like Hare's Ears and Pheasant Tails. Small streamers and dry flies will also produce fish. For spinning rods, use small Rooster Tails and Mepps spinners in a variety of colors.
February is a special time in the river. Rainbow trout begin their spawn in mid to late January, and signs of this will continue through the month of February. If you are wading, watch where you step as the trout fan and clear the bottom to lay their eggs in a redd. These redds typically stand out as they are lighter colored than the gravel and have mossy bottom around them. The wild trout are still around and mixed in among the stockers. So, if you catch a fish that is cleaner and more brightly colored with all of its fins, please let it go.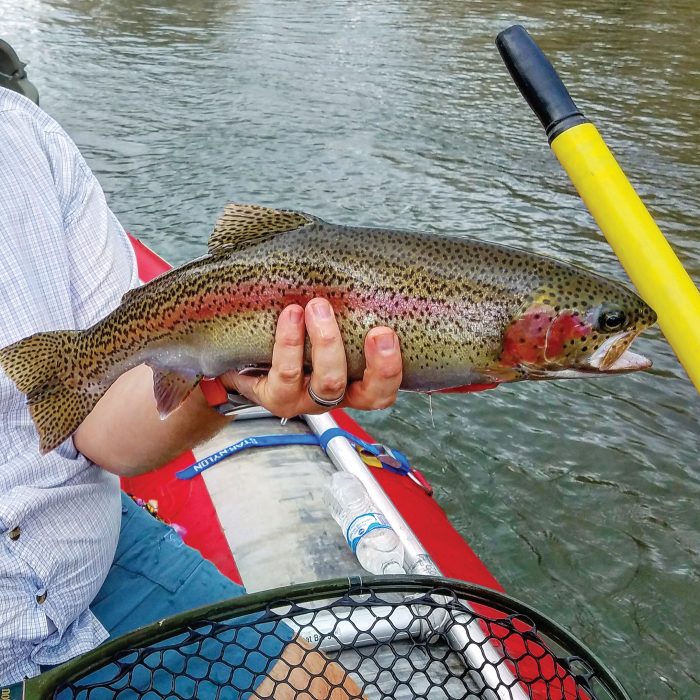 Be safe on the river as winter flows can change suddenly.
Jake Howard
Saluda Valley Guides LLC
www.saludavalleyguidesllc.weebly.com | (803)312-2435
Barron's Outfitters
www.barronsoutfitters.com | (803)254-5537