Illegal Fishing Campaign to Begin
FECOP staff recently met with longliners in Puntarenas and Quepos to discuss the state of Costa Rica's ocean and talked about "greenstick" fishing. Greenstick is a method of trolling for tuna with almost zero bycatch of other species. Fecop completed the technical studies required by INCOPESCA, the governing body of Costa Rica fisheries to license greenstick fishing this year. Tuna is the most valuable of fish taken by the commercial flight.
What we heard was the same story at both meetings. There is still not enough tuna available for the commercial fleet to switch gear to greenstick to be profitable. They also stress that illegal and overfishing by the foreign tuna sein net fleet is taking fish that could be available to Costa Rican fleets. It is reported that upwards towards 25% tuna taken by sein boats is unreported or taken by boats not licensed to fish in Costa Rica with no benefit to the country.
We have all seen the change in the first 45 miles off the coast when sein boats were banned from fishing in 2014. The tuna catch by sport fishing boats has improved many times over. Marlin, a bycatch in tuna nets has also improved greatly for the sport fishing fleet in the coastal waters.
You will soon be hearing more about this campaign and the unbalance of the tuna stock. Both sport fishing and commercial fisherman as well as other NGO's are expected to participate.
Satellite Tagging
Dr. Larry Crowder was down recently and interviewed captains from the southern zone, Marina Pez Vela, and Los Suenos, who will assist him in placing 50 satellite tags in billfish in Costa Rican waters. The plan now is to place 25 on marlin and 25 on sailfish. Some marlin will be tagged on FADs and others on open water.
When the data is later collected it will be analyzed with data from weather and oceanic conditions to determine a pattern when the fish are in different areas. Similar studies changed the way swordfish are managed off the coast of California. As Dr.Crowder explained, sometimes a fixed protected area doesn't work because the fish are moving. In California they have a moving no take zone which actually offers more fishing area with less bycatch. Tagging will start in January.
Tarpon Study Washed Out Again?
We will see what the last tropical depression that recently dumped rain across the country for three days will do to finding specimens for the Pacific tarpon study. Tarpon has set up an increasing population on the Pacific coastline. It is believed they originally made their way through the Panama Canal and set up shop in Pacific waters. October through December usually holds fish in the rivers that run to the coast.
FECOP will send an exploratory crew out to see if they can find numbers needed for the study. Last year the study was delayed because torrential rainfall washed out the rivers. Biologist Didiher Chacon will head up the study. Having lots of tarpon sounds like a great thing for the Pacific side but it is yet to be seen what effect they will have on river ecosystems.
Social Economic Study Complete
FECOP's project manager Henry Marin has completed his study on how the sport fishing industry has affected the quality of life in 8 coastal communities. One of the main things it showed is where there was improvement in the infrastructure of an area, the quality of life for Captains and Mates improved greatly. Marin is available to do a presentation of this study for interested groups in the sport fishing and tourist communities as well as government entities. He can be reached at hmarin@fecop.org
Join FECOPS's Friends of Conservation
If you haven't been to Fecop's website in a while drop by take a new look and upload your business logo to let people know you support sport fishing and proper management of our oceans. There is no cost and it is easy do. Click under membership and we will link to your site. www.fishcostarica.org. The site will soon be mirrored in Spanish at www.fecop.org.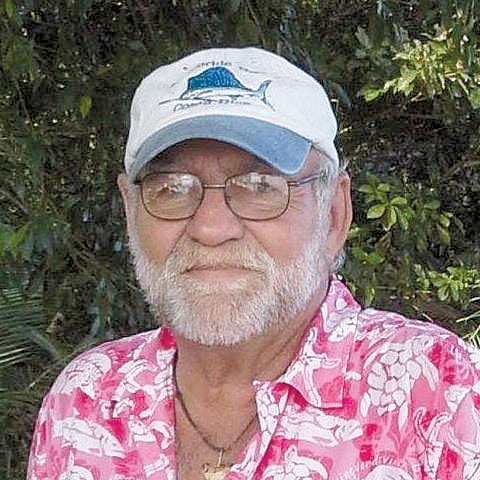 Todd Staley has managed sportfishing operations in Costa Rica for 25 years. He has been involved with FECOP since its inception and is former President of the group and was co-recipient of IGFA's Chester H. Wolfe award in 2015 for his conservation efforts in Costa Rica. He is currently Fishing Columnist for the Tico Times and works full-time with FECOP as Director of Communications. Contact Todd at todd@fecop.org