A Conversation with Moises Mug: The New Director of INCOPESCA
President Carlos Alvarado recently appointed Moises Mug to head INCOPESCA, the governing body of Costa Rican fisheries. He understands Sport Fishing and its importance to the Costa Rican economy. By accepting the invitation to head of Costa Rica's Fisheries he accepted the challenge to change the status-quo. I sat down with him recently to talk about his new position. The former Director of Science for FECOP has been at the helm since the first of June.
Most known for his work on the tuna decree that moved tuna purse sein boats 45 miles off the coast and protected a total of over 200,000 sq kilometers of territorial water from purse sein activity. In 2017 Mug supplied the science to convince the government to reduce tuna licenses issued to foreign fleets from 43 to 13. By analyzing previous catch records by observers on tuna boats in 2017 alone, 25 metric tons of would be marlin bycatch was saved as well as dorado, wahoo, sharks, turtles, and marine mammals.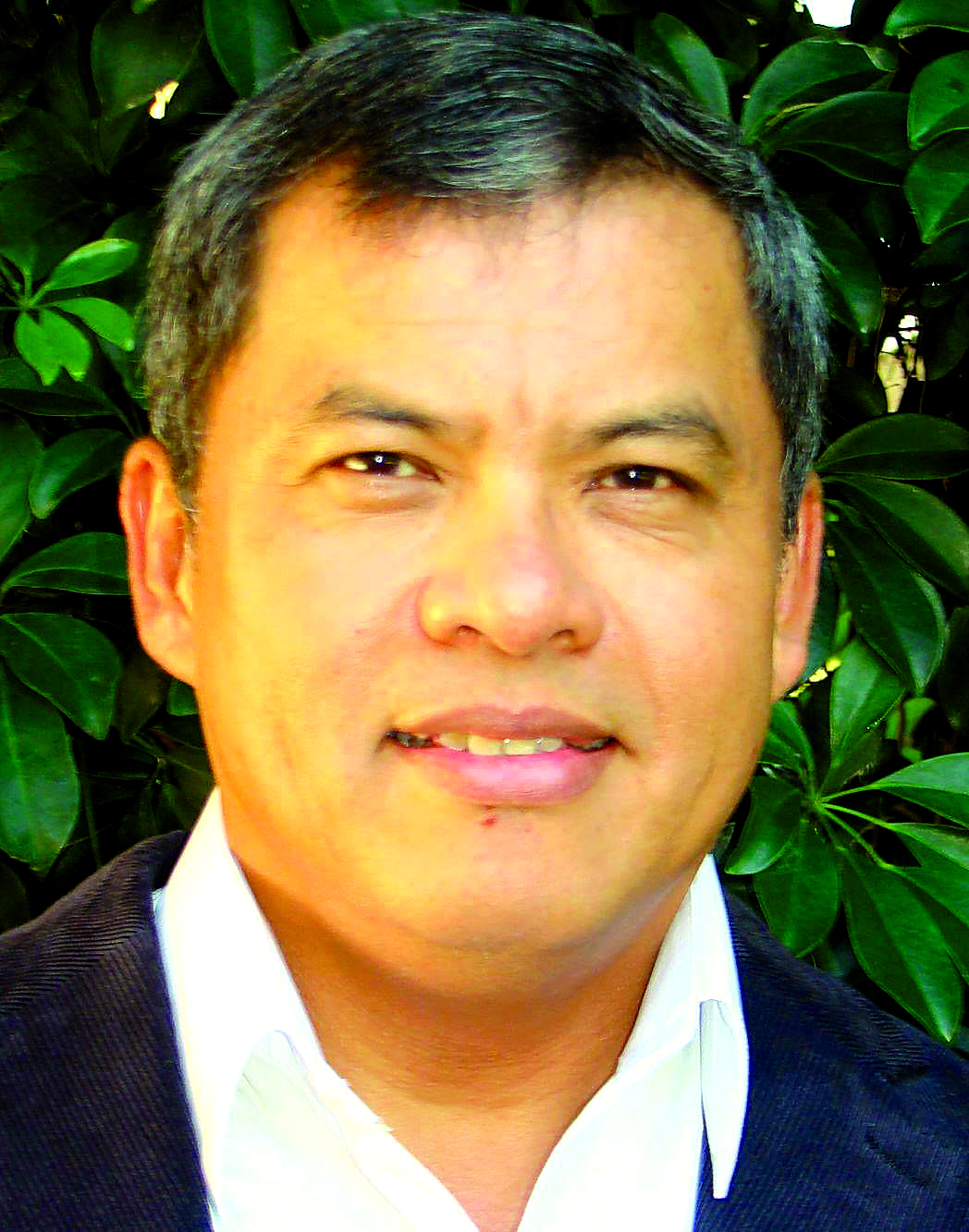 Coastal Angler Magazine – What are the major challenges for Costa Rica as far as our territorial waters?
Moises Mug – To regain control of the resources in the ocean both the Pacific and Caribbean. The big problem is we lack the means to efficiently control illegal fishing, and to better understand the tuna resource, which is the biggest resource in our fisheries, and how to take advantage of our rich waters and make a balance between production, conservation, and tourism. The fishing Authority also needs a lot of work, focus on objectives and change the practices to follow a clear plan to reach a level sustainability in oceanic as well as coastal fisheries.
Coastal Angler Magazine – What should be the policy of the country for marine conservation and sustainability?
Moises Mug – We have a Pacific Ocean which is very large and a smaller portion in the Caribbean in Costa Rican territory. There is an opportunity for Costa Rica to regain their rights to the wider Eastern Pacific Ocean resources, like the tuna capacity allowance the tuna commission gave us back in 2003. We need to define a specific policy to reduce poverty in the coast, to improve income of the fisheries by restoring fisheries, and improving the catches without over-exploiting the resource, and to basically have prosperity of the ocean. In this prosperity, we can not only see marine resources as food resources. We have an important and amazing potential in tourism. Tourist fishing and sport fishing, but we need to find a balance of the fisheries so one fishery does not negatively impact the other, so reducing bycatch (incidental catch while targeting another species) is very important.
Coastal Angler Magazine – How big of a problem is illegal fishing in Costa Rica?
Moises Mug – It is a problem, a very big problem. We have been looking at data from satellite information, tuna commission catch data and comparing it with the number of landings and licenses. We believe illegal fishing takes 25 or 26 percent of all catches in Costa Rica. In addition to that, not all legal catches of tuna are being landed in Costa Rica. A big portion of purse sein vessels are landed elsewhere, so we are not taking full advantage of our resources, particularly tuna.
Coastal Angler Magazine – Do you have plans on working with the ICT (Tourism Board) in the future?
Moises Mug – Recently we had a meeting with the fishing sector, congressmen, and some of the Ministers sponsored by the Minister of the Presidency. We discussed the major lines for the policy in fisheries. Tourism is going to be a key asset to reduce poverty in this country. As we learned from the lessons like that of the shrimp trawling that laid off around 800 people in that industry. People are looking into alternative means in the ocean and one important one is tourism, sport fishing for sure to supply work to fishermen without jobs.
Coastal Angler Magazine – Costa Rica was once considered "The Sailfish Capital of the World." Will we ever see a day when that title returns?
Moises Mug – We can work to reduce bycatch of sailfish for sure. One of the plans I have for INCOPESCA is to write down recovery plans for specific fisheries, coastal fisheries and oceanic fisheries. For sure sailfish is going to be one. The mortality though, of sailfish goes beyond Costa Rican fisheries. What is happening in other regions of their range, (Mexico to Ecuador in the Eastern Tropical Pacific) contributes to the population density in Costa Rica because they are migratory. We must work in the whole range to be able to increase numbers. How to do this will be tricky, because we can work on rules and regulations in Costa Rica, but we need other countries as well. Guatemala and Panama will probably be allies in this effort, but other countries that do not have a clear sport fishing industry need to see the benefit of this.
Social-Economic Study
Phase 1 of FECOP's social-economic study is nearly complete with almost 300 interviews done with Captains and mates from Guanacaste, Herradura, Quepos, Puerto Jimenez and Golfito. Barra del Colorado will be finished by press time.
FECOP project manager Henry Marin along with Adriana Chacon Cascante Phd from the University of Costa Rica will then analyze the results. The purpose of the study is to demonstrate to the government and tourism board the importance of tourist sport fishing to coastal communities.
"Sport Fishing has surpassed coffee in contributing to the gross national product and we are excited to see the final result of this study," said Marin. We should be able to share results with you in the next issue of Coastal Angler.
A heartfelt thank you to all captains and mates who took their personal time to take the survey.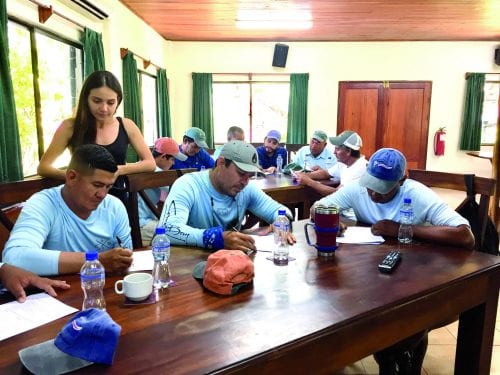 Roosterfish Tournament
The Panamerican Delegation roosterfish tournament is scheduled for November 16 – 19 at Crocodile Bay Resort (www.crocodilebay.com) on the Peninsula Osa. Teams from Canada, United States, Mexico, and Central and South America are invited to participate. The public is also invited and will fish for individual points as well as for your country of citizenship.
Great news for United States citizens. 100% of the tournament entry fee is tax deductible through the USA Angling Predator Team. (usapredatorteam.org)
For more details contact BenBlegen@USAPredatorTeam.org or todd@fecop.org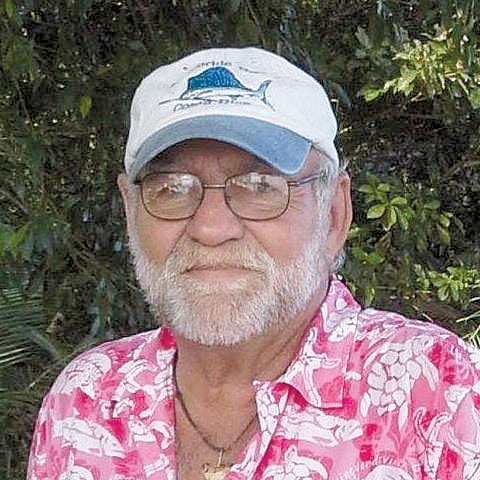 Todd Staley has managed sportfishing operations in Costa Rica for 25 years. He has been involved with FECOP since its inception and is former President of the group and was co-recipient of IGFA's Chester H. Wolfe award in 2015 for his conservation efforts in Costa Rica. He is currently Fishing Columnist for the Tico Times and works full-time with FECOP as Director of Communications. Contact Todd at todd@fecop.org