FECOP to Study Tarpon in the Pacific
I saw my first tarpon roll in the Golfo Dulce over 25 years ago. I thought I was going crazy. I had fished tarpon for years and was accustomed to seeing a tarpon roll on the surface or even take a gulp of air. But this was in the Pacific and tarpon are an Atlantic fish.
Eventually one of the Captains returned to the dock one day with a 40 lb tarpon and had no idea what it was. Since then clients have hooked 5 to 10 a year, occasionally landing and releasing a few. The largest tarpon taken was estimated around 130 lbs. It has always been assumed that the tarpon, which are not indigenous to Pacific waters, passed through the Panama Canal and set up shop in the Pacific Ocean.
The puzzle even got more interesting when Saul Porras caught a baby tarpon while snook fishing at the mouth of a creek on the Osa Peninsula in southern Costa Rica. Chances that little guy passed through the canal and swam that far are extremely slim. So, are they now breeding in the Pacific? Tarpon have been caught all along the Pacific coast of Costa Rica, especially in the southern zone. They have been recorded as far south as Colombia and as far north as El Salvador. An increasing number have been taken in the Sierpe and Coto rivers in Costa Rica.
FECOP agreed to sponsor a project to find out more about tarpon in the Pacific. I then contacted Didiher Chacon, who I had worked on a tarpon project almost 3 decades ago in Barra del Colorado and remained friends over the years. He agreed to work on the science part of the project. "The Sierpe Wetlands are perfect habitat for juvenile tarpon," explained Chacon. "That very well may account for the increase in numbers of tarpon caught there in the last few years." Most of the river tarpon are small, less than 30 lbs but fish as large as 100 lbs have also been taken.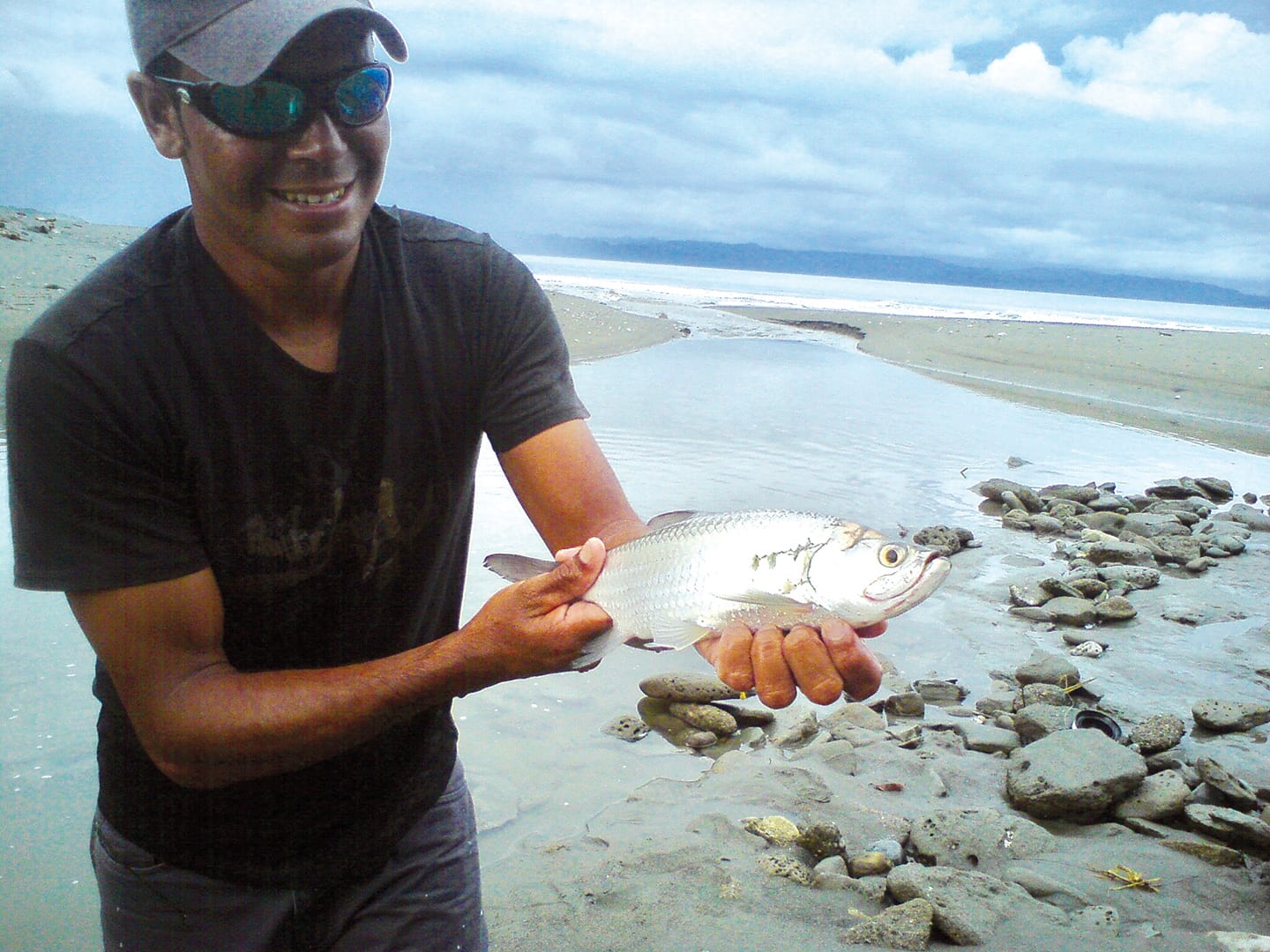 Tropical storm Nate delayed the project when the massive amounts of rain that fell not only caused major landslides but also completely flushed everything out most of the countries rivers.
Phase 1 of the project will concentrate in southern Costa Rica. A DNA comparison will be done between Pacific caught tarpon and tarpon taken on different parts of the Caribbean side of the country. They will also study what the Pacific tarpon have been feeding on. Today this can be done with a small tissue sample without sacrificing the fish. All Pacific caught tarpon will also be tagged.
Chacon noted that there is a possibility over time for tarpon to change the ecology of the rivers. It is not yet known what they are feeding on or how they will affect native fish. The Pacific side tarpon are now showing with enough frequency to make it worth finding out.
You can help in the study. If you happen to catch a tarpon while inshore fishing on the Pacific, you just need to pop off one scale before releasing the fish and put it in the freezer. This is enough to get a DNA sample. If by chance the fish dies, take a small sample of flesh and freeze it also. With that it can be determined what they have been feeding on. Then contact FECOP at 2291-9150 or 8826-9658 and arrangements will be made to pick it up.
Costa Rica Surprises Anglers in First PanAmerican Bass Tournament
Two Teams in Top Ten and Take Bronze Medal Overall
When FECOP, the sport fishing advocacy and conservation Federation in Costa Rica sent three teams to compete in the first Panamerican Delegation bass tournament on Lake Okeechobee in Florida, it was akin to David meets Goliath, or Comedian John Candy's last movie "Cool Running", about the Jamaican bobsled team competing in the 1988 Winter Olympics. The FECOP teams were competing against Pro's the likes of Roland Martin and his son Scott. The event was hosted by USA Bass and the Fishing League Worldwide. Teams from the United States, Canada, Mexico, and Costa Rica competed in the event. Costa Rica was the only country competing that did not have bass fishery back home and knew very little about them.
Henry Marin is project manager and sociologists for FECOP. He understands well sport fishing. Especially the socio-economic part and its value to Costa Rica and the men and women who work in the sport fishing industry. In that he is an expert. What he didn't really understand was what some of us describe as, a jerk at one end of the line waiting for a jerk at the other end of the line", or actually fishing and why people are so in to the sport. He was quite surprised when last minute, he was asked to join the team.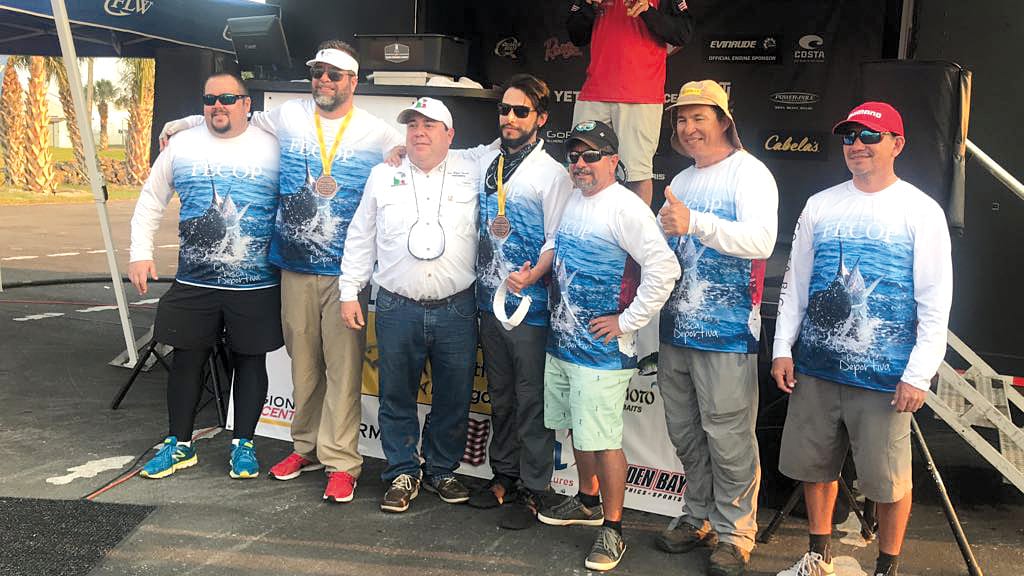 He teamed up with Carlos Cabero, FECOP president and an avid angler. The other two teams were from the National Fishing Club, who is a member of FECOP.
Marin read up on bass and watch videos before heading to Florida. The team stopped off at Bass Pro and Marin bought his first fishing rod, so he could compete in the tournament. "When we were not fishing, I asked a lot of questions of the other anglers. They were extremely helpful about the habits of bass."
The two practice days improved Marin's casting but he was still not as accurate as he thought he needed to be. "I knew I could not hit the spots I wanted, so my strategy during the tournament was to cast beyond them and bring my lure to the spot." It paid off. Marin out-fished his partner Cabero in numbers, but Cabero took the largest fish.
When it was all said and done, team Cabero and Marin finished 4th overall in the tournament and the team of Ronny Villalobos and Mauricio Monge finished 9th giving Costa Rica enough points to take the Bronze or third place overall in the completion. Roland and Scott Martin took first place and the gold for the USA with Canada taking the silver medal.
There were no screaming fans flooding the streets when the team returned to Costa Rica as it would have been in a soccer match, but this little country is proud of its anglers. FECOP was asked to represent Costa Rica in the Panamerican delegation last November with the goal of getting sport fishing in the Pan-American Games short term, and long term as an Olympic sport and FECOP's Marin knows a little bit more about sport fishing now.
I have always thought there is a lot more to charter fishing than driving a boat and catching fish. A good charter operator is an Entertainer, Educator, and Communicator. What a horrible day on the water if fishing is slow and your crew hardly talks to you. A good and brief orientation before you leave the dock explaining to your customers, the position of safety equipment, types of fishing to be done that day and how, as well educating them on the law of removing fish from the water will go a long way in being considered a true professional with a concern in safe-guarding your catch and release fishery.
Your customers can still get a great photo at the side of the boat if you plan ahead. Tell them to have their camera ready and if someone is going to shoot a photo for them with their camera to make sure they know how to use it first. With the technology in cameras always changing it is easy to get great action shots these days.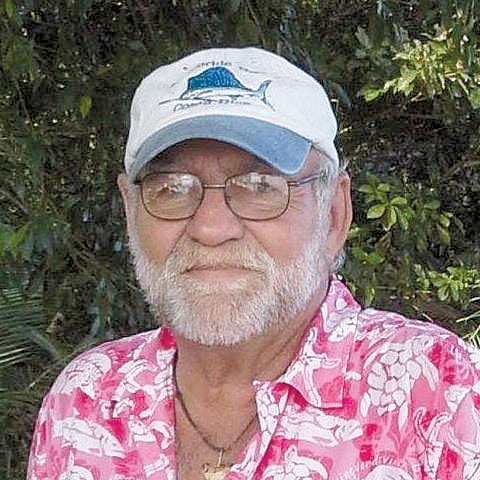 Todd Staley has managed sportfishing operations in Costa Rica for 25 years. He has been involved with FECOP since its inception and is former President of the group and was co-recipient of IGFA's Chester H. Wolfe award in 2015 for his conservation efforts in Costa Rica. He is currently Fishing Columnist for the Tico Times and works full-time with FECOP as Director of Communications. Contact Todd at todd@fecop.org