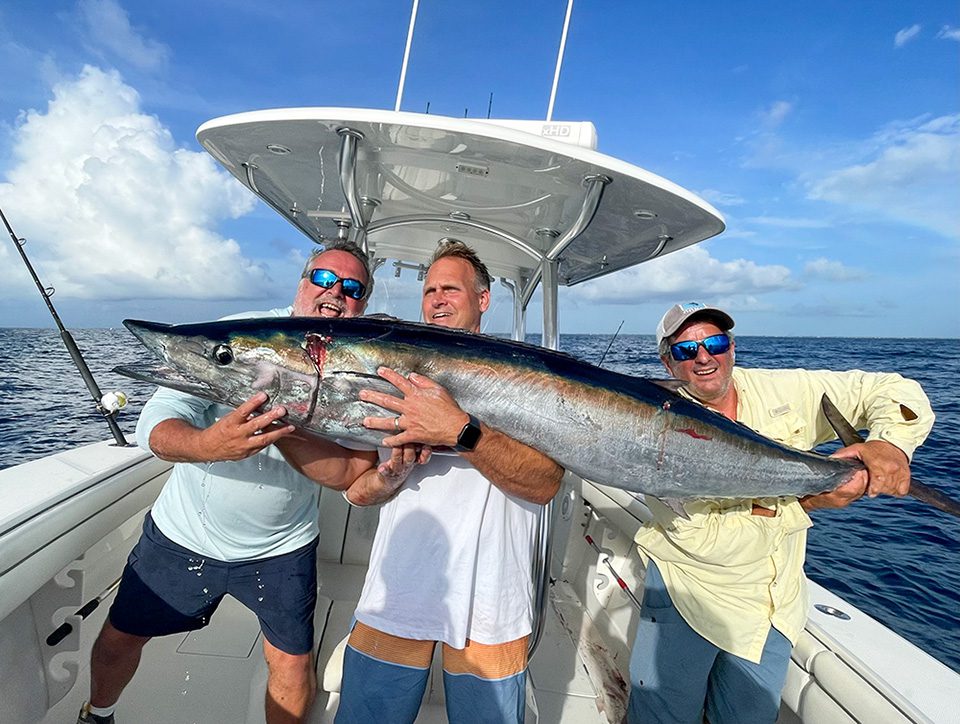 Just one big fish was what it took to win the West Palm Beach Fishing Club's Full Moon Wahoo Series. A monster 79.8-pound 'hoo caught in July gave Mike Ferrara and team Terry II the heaviest aggregate weight across the three-event series. Although several teams edged closer through the summer with weights piling up thanks to several fish caught over the three dates, none were able to catch up with the huge fish Terry II caught on the first day of the series.
The Full Moon Wahoo Series is a cool tournament, with single-day events held on Saturdays near the full moons of summer, when wahoo bite best. This year's dates were July 29, Aug. 26 and Sept. 30. Wahoo are the only target species and only club members can register teams. Cash is awarded to the top boats for each individual fishing day. The Overall Series Champion with the heaviest overall aggregate weight is crowned after the final event.
Entering the final moon of the series on Sept. 30, Team Yellowfin and Team Whisky Business were chasing Terry II. Both teams came in with solid 40-plus-pounders from previous events, and they both weighed fish on the final moon, adding to their aggregate total.
Yellowfin's second fish of the series weighed 23 pounds, which brought their aggregate to 66.4 pounds, good enough for a second-place series finish overall. Whisky Business' fish weighed 16.8 pounds and brought them to a third-place series finish with a 59.2-pound aggregate.
More than 80 boats fished at least one moon of the series, and 21 different teams caught a fish.
Check out the West Palm Beach Fishing Club at https://westpalmbeachfishingclub.org/