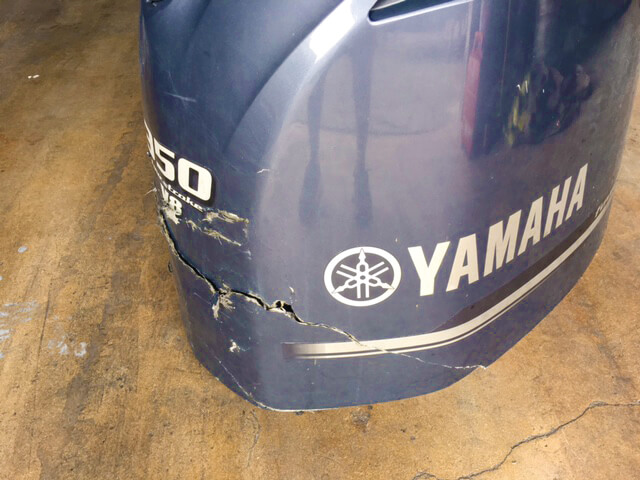 They may run like new, but they just don't look as good as the day you bought them. The harsh marine environment combined with the hot Florida sun can take its toll on your outboard motors. The reality is that the original paint and decals will fade after several years. Scratches and dings are going to happen no matter how careful you are. Sometimes accidents happen and the cowling on your outboard looks like it went a few rounds with Mike Tyson.
Now, you can get that brand new look back without the large expense of a complete repower. The Outboard Paint Shop specializes in making your outboard motor look just like it did the day you bought it.
With more than 35 years of experience in the automobile paint and body business, there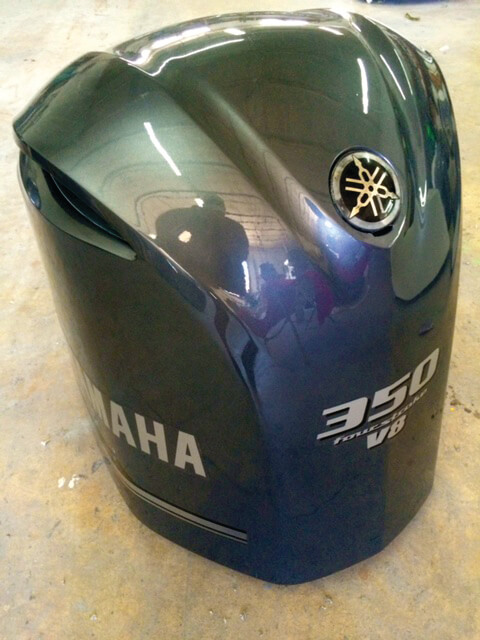 were numerous requests from customers to paint outboard motors and refurbish damaged cowlings. Realizing that there was a real opportunity to take advantage of this specialized market, the Navarte family devoted more time and effort to perfecting techniques and developing special tools to streamline the process. After several years of working with different paints and primers, they cracked the code and The Outboard Paint Shop was born in 2011.
Typically, the cost for repainting a complete outboard motor with new factory decals will run between $900 and $1500 depending on the size of the motor. The cost of refurbishing and repainting the cowling only will run between $350 and $600 depending on the size of the cowling. Turnaround time on refurbishing a cowling is approximately five business days and approximately a week and a half to repaint a complete outboard motor. Custom paint jobs are also available and the cost will vary depending on the scope of the work to be performed.
In an effort to expand their business to all of South Florida, The Outboard Paint Shop now offers to pick up and delivery service as well as trailer service from Palm Beach County to Monroe County for a small additional fee. It's now easier than ever to make your outboard motors look brand new again. Whether you need a cowling repaired or you want to repaint those triple 300s, The Outboard Paint Shop has you covered. Just give them a call and tell them that Coastal Angler Magazine sent you.
Contact the Outboard Paint Shop through their website at www.outboardpaintshop.com or call 305-303-0379.