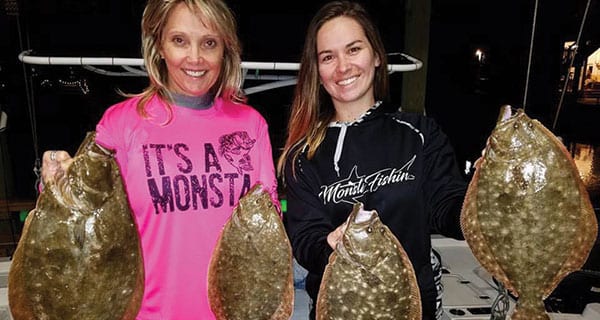 By: Capt. Michael Sharky Marquez
There are many different trip varieties that we offer with Out Cast Charters. One of our most popular trips at this time of year is our Flounder Bay Trips. During the fall, flounder spend their time migrating from the bays to the Gulf in order to spawn. A major cold front and continues cool weather will cause these flounder to mass migrate; this is why the winter months provide some of the best flounder fishing. Here are a couple of ways that I like to target flounder.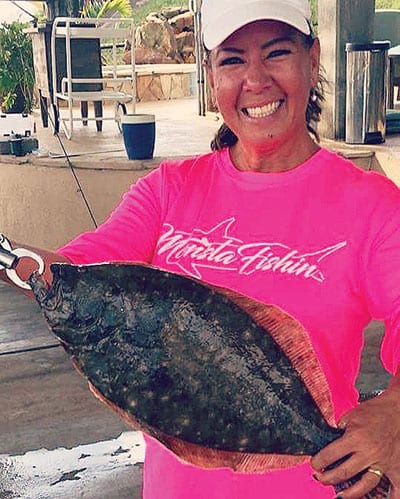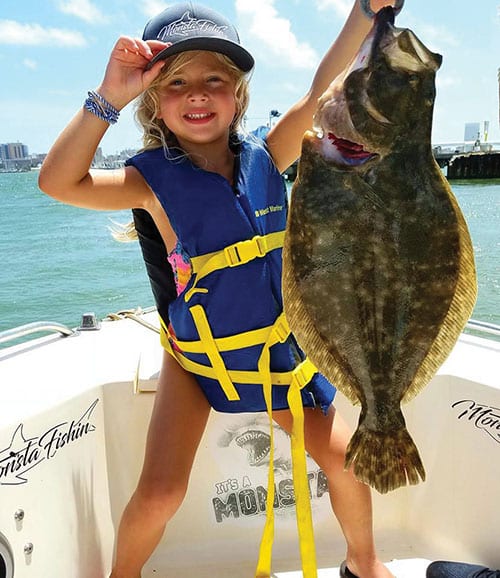 First, I am a big fan of Chicken Boy Lures. They provide a wide variety of color options and styles to choose from. My favorite Chicken Boy Lure to throw for flounder would be the 3"Bubba Clucker Mullet (Hoochie Mama). Depending on how strong the current is, I typically use a 1/4 Ounce Jig head with the lure. The key is to cast the lure against the bank line and with a slow retrieve, give it a small 'jig' every 2nd or 3rd rotation on the reel. This will cause the lure to bounce across the ocean floor and attract the flounder. When the flounder strikes your lure, you will feel a nice THUMP. From there, slowly lift up your rod, if your line feels tight, count to three, and SET THE HOOK! You are most likely now hooked up to a MONSTA flounder!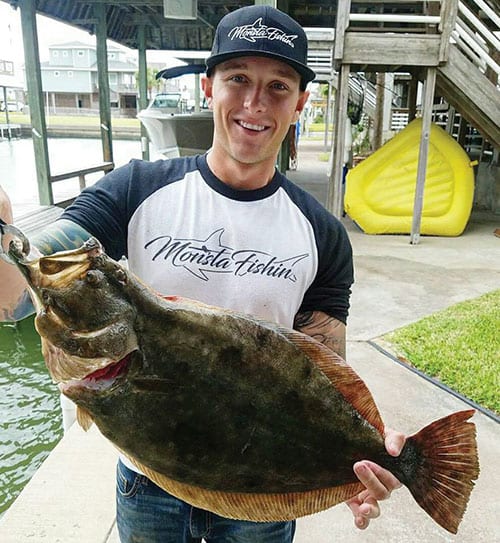 My second favorite way to fish for flounder is to use a popping cork with a long fluorocarbon leader and a live shrimp. This method is one that many people who regularly flounder fish are often caught off guard by. When you think of fishing with a popping cork, you think about keeping the bait off of the bottom. In the case of using the popping cork method, we are fishing in shallow waters around 2-3' deep with a nice current movement. When you cast your bait out, the shrimp is then slowly drug across the ocean floor. The current does most of the work for you. Many times your cork will not go underwater once you get a bite but just simply stop flowing with the current. From here, slowly lift up with your rod, if you see that the tension is causing your cork to be pulled underwater, SET THE HOOK and start reeling in that MONSTA saddle blanket! This is an awesome method to use with kids as well as the more inexperienced anglers.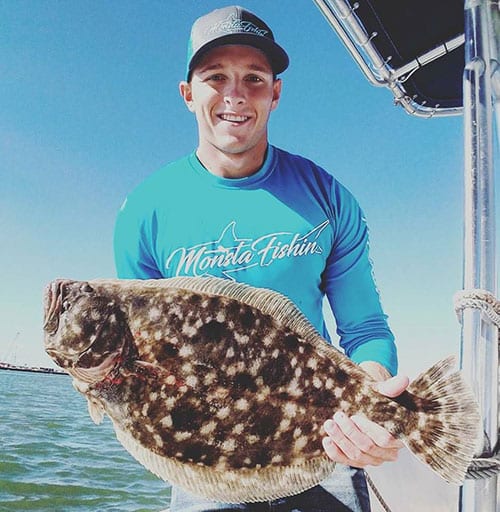 Although these are two of my favorite methods, there are many more out there that are just as successful. My biggest advice is to get out on the water and see what works best for you.
Tight lines,
Capt. Michael 'Sharky' Marquez
Out Cast Charters www.outcastfishincharters.com
MonstaFishin Apparel www.monstafishin.com