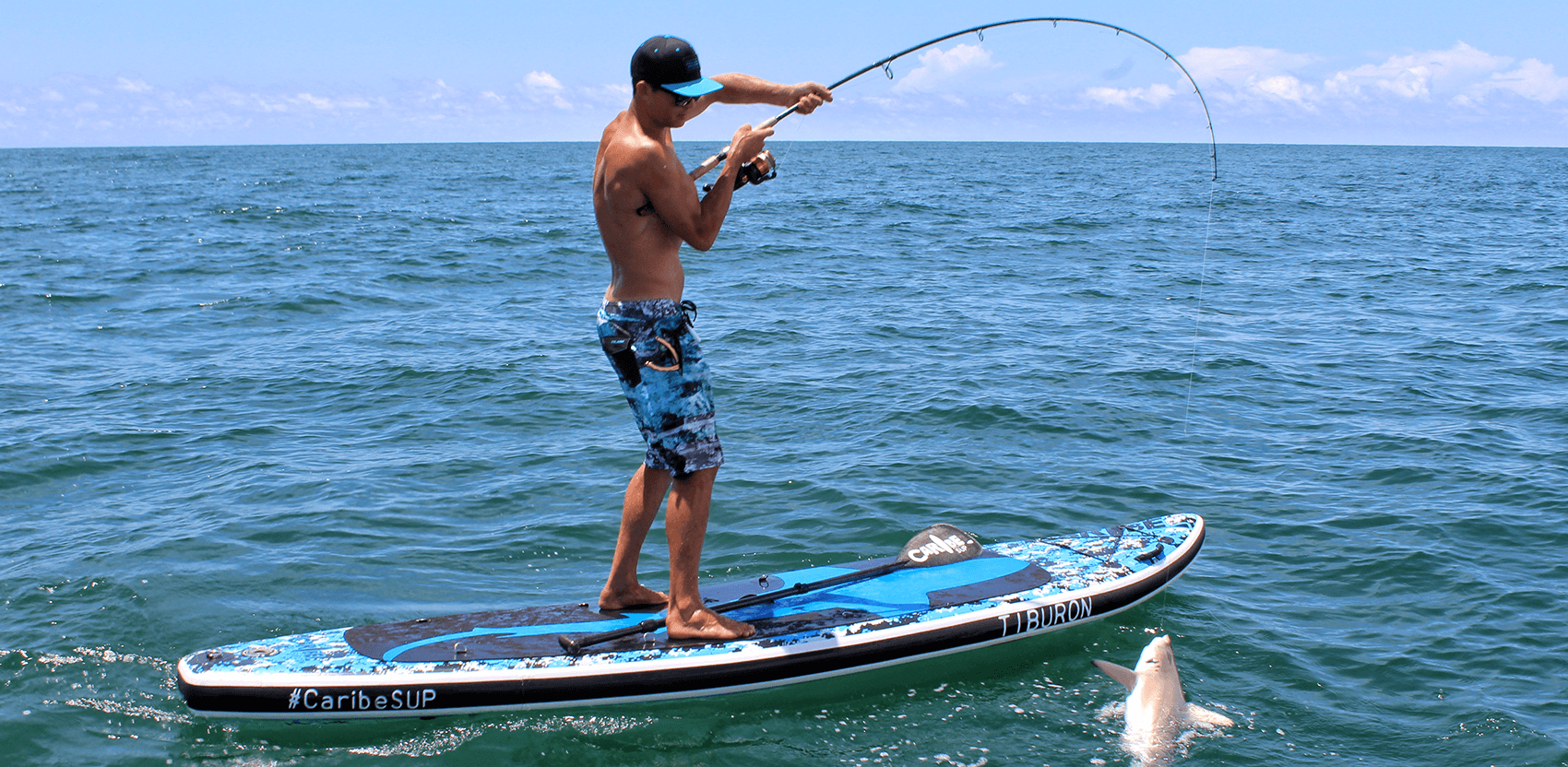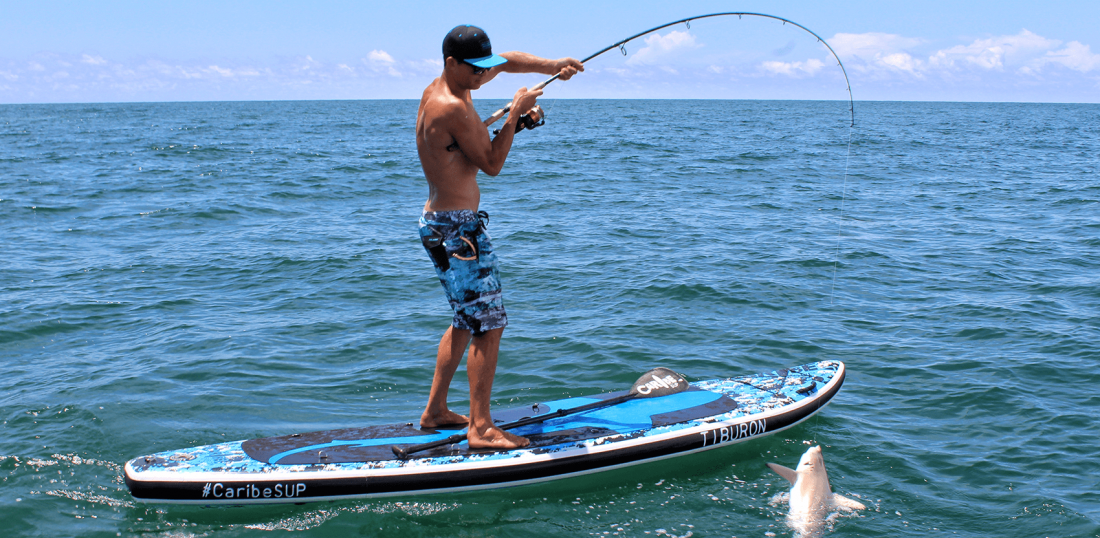 You'll be slithering through the waves with ease and gliding along in true mariner style when you hop on Caribe's inflatable SUP. Decorated with a shark silhouette and further amplified by a cool camo print, this blue and black paddleboard is always a hit among water-lovers with a penchant for adventure.
The Tiburon Inflatable Paddleboard comes with 6 D-Rings on the softpad so you can attach a variety of accessories like a cooler, 2 Kayak Seats, dry bags, etc. Also comes with a D-Ring on the front bottom deck, excellent for anchoring or towing the board.
A very wide 34" design provides stability like no other board on the market. It's ideal for fishing and long rides and has a smooth non-slip softpad that provides grip as well as comfort. Concerned about hooks on board or punctures from oyster beds? No worries! Double deck Tarpaulin layers protect the board from punctures while providing the most rigid inflatable experience out there.
All Caribe's boards come with a 2-year warranty against manufacturing defects.