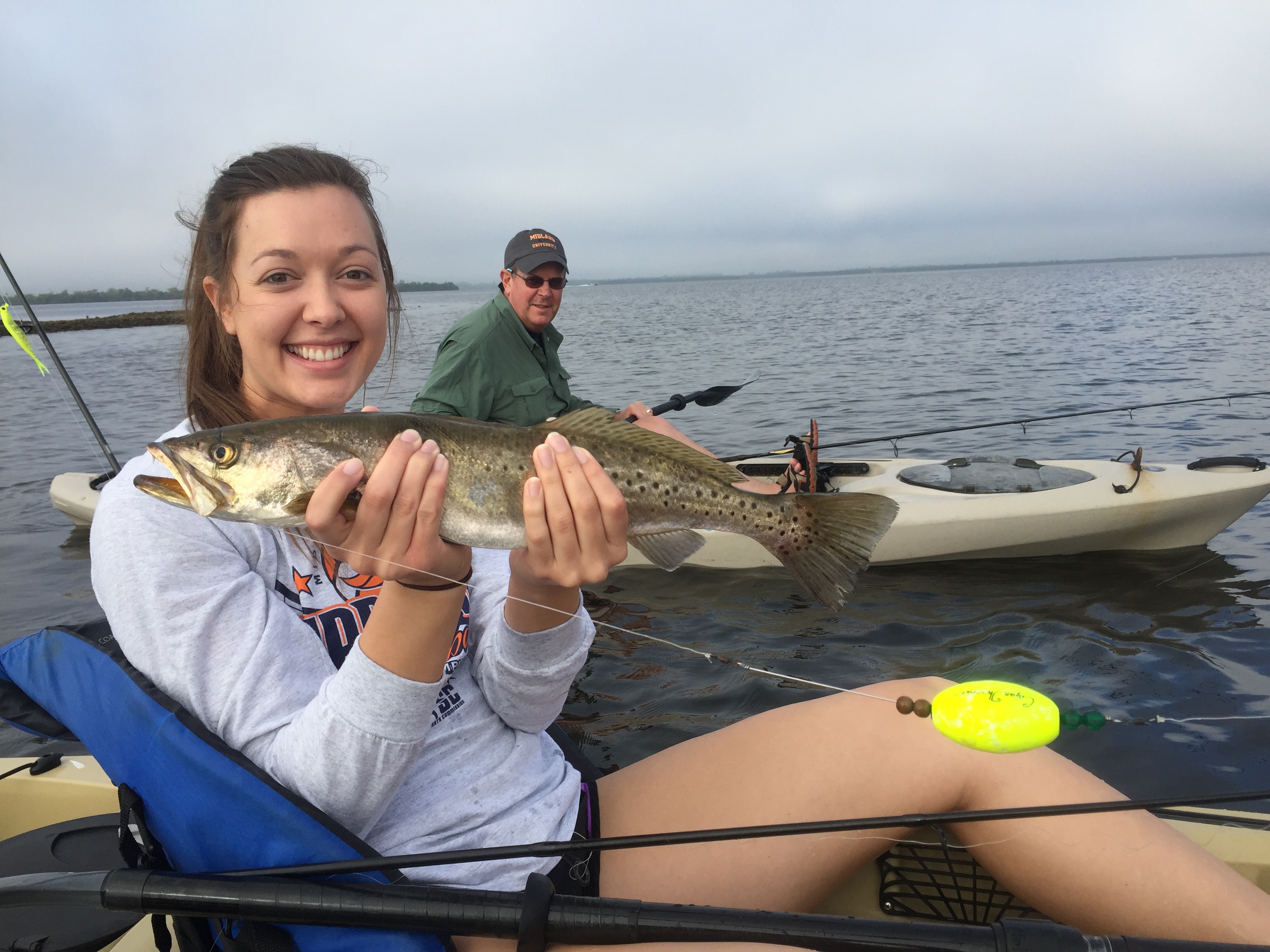 I'm like any other fisherman when it comes to a day off, I just want to go fishing! Recently I had that chance as my wife was out of town and the storms were well inland, so I loaded up all my gear and put in at the free kayak launch just south of the Pineland marina. As I've mentioned before my favorite place to fish is west of here within a twenty-minute paddle.
As a kayak fishing instructor and guide, preparation is everything when it comes to a successful trip. So, when I hit the water and realized that I had left my seat pads behind I chocked it up to being in a hurry. Just west of this launch is a tremendous flat where annually you can catch redfish, snook and trout. As I arrived at my favorite cove the wind was blowing harder than forecast, so the water was a bit choppy and as I reached for my stick-it pin I realized my second mistake, no anchor! Adapting to my predicament I paddled up wind of my target area and drifted to my spot. On my first cast I wrapped my line around the rod stored behind me and broke the tip off my casting rod. After re-rigging my spare rod, I'm way off my flat (no anchor), so I paddle back for another shot at the fish. By now the wind is building and my popping cork is disappearing in the waves so I head to Big Jim Creek. This is a magical creek that terminates a mile or more into a mangrove maze. Paddling against the wind and the waves I reach the entrance to Big Jim Creek and the wind drops off, peace and quiet, then I realize that my live well pump is out due to the waves and all my shrimp are dead!  Again, I re-rig to fish with now deceased shrimp. Dead or alive, shrimp make great bait. New weapon in hand, I set off and fish the entire creek with barely a strike until I'm in about 4" of water and no fish. As the sun is dropping, I head back to the creek entrance, it is about an hour till sunset and as the entrance comes into view I realize that the wind has now driven the water off the flat and the turtle grass is laying on the surface and looks like a giant lawn. The waters of Pine Island sound are notorious for being affected by the wind so planning and caution are a must for boaters in this paradise!
Just a few missteps by this seasoned fisherman spelled doom for my few hours of freedom on the water. All lifelong anglers will reluctantly admit to a trip like this, fortunately they are rare but humbling.
If you want to see what all the excitement is about in kayak fishing, reach us at GCK in beautiful Matlacha and I promise that we'll be better prepared!
It's a wild world-get out there!
Fishman Dan
Fishman Dan is a guide for hire at Gulf Coast Kayak, 4120 Pine Island Rd NW, Matlacha, FL 33993 Phone: 239-283-1125.
Gulf Coast Kayak is registering kids for their summer camps.  Please call them or check out their FB page, or website for more information.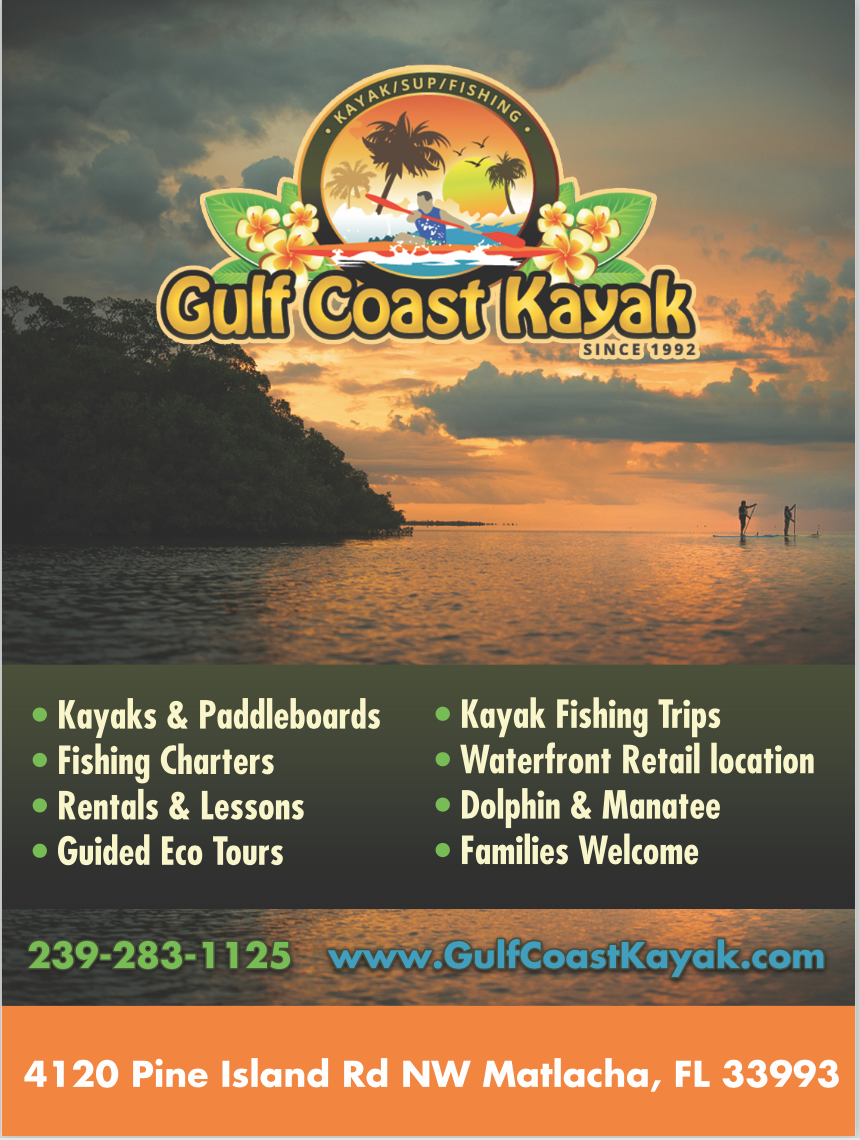 GulfCoastKayak_Nov2016