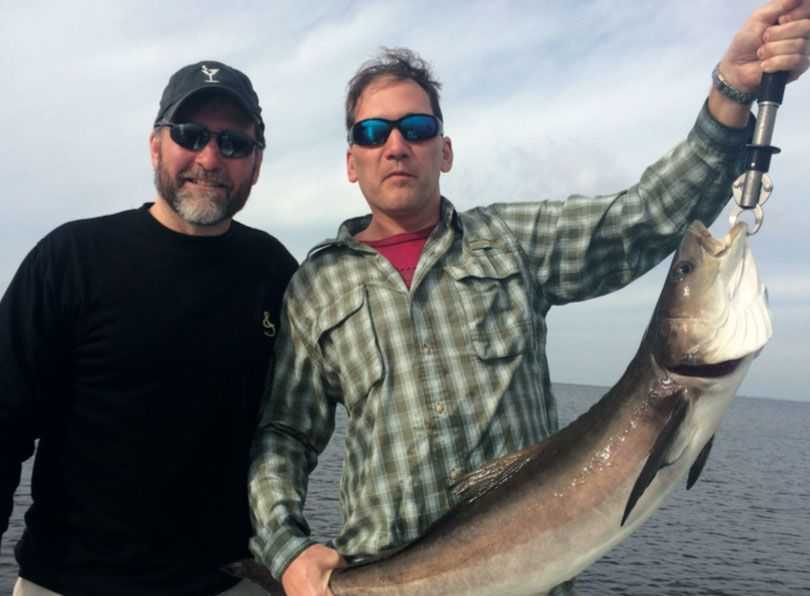 Spring is in full swing here on Charlotte Harbor. The water temperature has risen and staying above the magic seventy degree mark. The choices of species are countless during this time of year. We have a couple of fish that are at their peak this time of year. One of which is the Spanish Mackerel. These are a migrating fish and are often over looked. During the spring these guys are making their migration north following the warm water northward. For the beginner angler these can be great fish to target. Often found in very large schools in open water they are not a picky eater. You can catch these guys trolling or casting artificial lures and spoons work great on these guys, though I recommend using a small piece of light wire.

COBIA ARE ANOTHER TOP SPECIES THAT WILL BE IN GOOD NUMBERS DURING THE SPRING. YOU CAN
LOCATE THESE GUYS ALONG THE LOCAL BARS.

Cobia are another top species that will be in good numbers during the spring. You can locate these guys along the local bars. This is one of my favorite ways to fish them. Once you find a school, present your bait 5-10 feet in front of them. Cobia will take a wide variety of bait. Anything from a jumbo shrimp to a piece of cut bait as well as a variety of artificial lures. The deeper holes in the harbor will also be holding good numbers of fish.
When it comes to spring fishing on Charlotte Harbor, Snook has to be king. After being lethargic during the cooler winter months they are on the move, and they are hungry. The local creeks and river mouths will have plenty of hungry fish. The flats and mangrove shorelines will also be holding very good numbers of hungry fish. Tidal flow is very important to have a successful day on the water Snook fishing. During the peak flow the bite will be at its strongest. If you can locate live bait, that will be the bait of choice. Live scaled Sardines, Threadfin Herring and Pinfish are all top choices for bait.
Redfish have been very steady and should only get better with the warmer waters. On the higher tides the Mangrove shorelines will be holding good numbers of fish. As the tide begins to fall look for these fish to move on to the flats and in the pot holes. Live bait will be the bait of choice, cut bait and jumbo shrimp will also get you hooked up.
Sea Trout have been very good the last couple weeks. We have been getting our limit almost daily, with plenty of fish over twenty inches. The deeper flats with a mix of grass and sand have been holding good numbers of fish.
If you would like to enjoy some of Charlotte Harbor's finest fishing, give us a call or send me an email. All of our charters are private and customized to fit you and your party's needs.