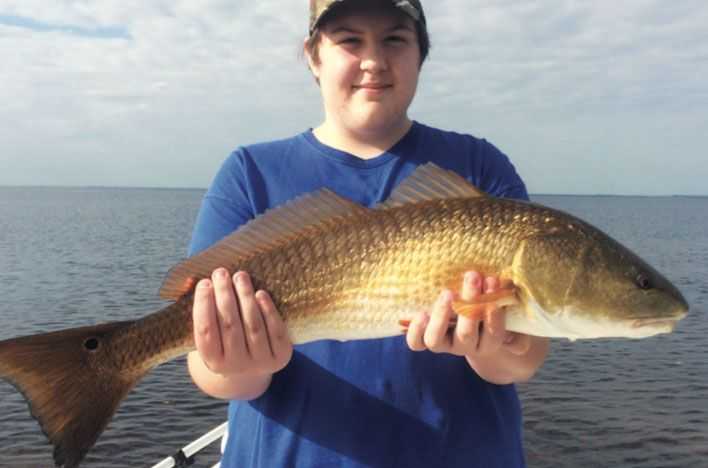 I would like to start by wishing everyone a Merry Christmas. I hope Santa brought you all the fishing goodies that you asked for.
Along with the holiday season comes cooler weather here in sunny Southwest Florida. Water temperatures are falling down into the sixties and seventies, pushing the schools of baitfish that we depended on during the summer and fall months in search of warmer waters. Not to worry for we live in the fishing capital off the world, we just have to change things up a little. This is the time of year when Shrimp make their grand entrance on to the fishing scene.
Let's talk Redfish. As the cooler waters settle into Charlotte Harbor, the deeper creeks will be full of reds. Although most of them will be under the 18 inch minimum size limit, there will be plenty of slot fish also. Fishing the deeper shorelines will produce the best bite. When fishing creeks for Reds, it's a numbers game. The more you catch the better your chances are to catch some slot fish. The legal size for Reds is 18-27 inches and one per person.
Fishing Shrimp on a jig head is your best bet at catching some deep water Reds. My choice is 1/8oz chartreuse, but color is only a matter of opinion.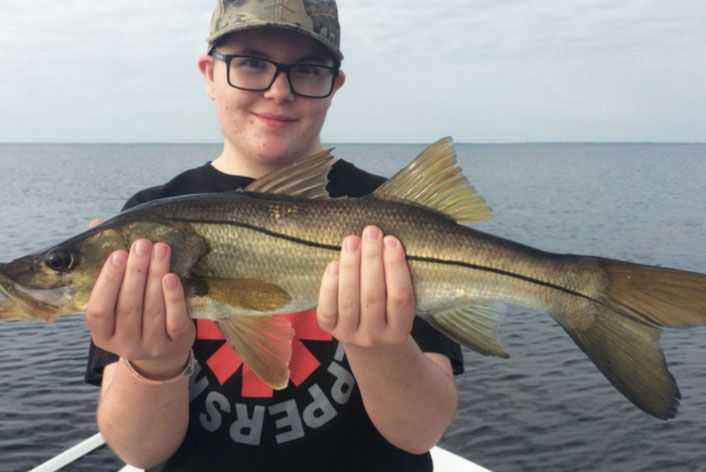 This is also the time of year when Spotted Sea Trout start to school up in the deeper water. When Mother Nature sends us a cold front, the Trout fishing can be at its best. Locating schooling winter Trout can be tricky. Residential canals are a great place to locate large numbers of fish and they're a great place to get out of the windy weather. Look for depth changes and deep structure when locating deep water Trout. Don't be afraid to move frequently if you are not getting any bites. Trout move to deep water for winter but are not shy when a juicy Shrimp is in striking distance. During the warmer days fishing along sand bars can be very productive. For ya'll artificial anglers this is a great opportunity to get some great action. Don't be afraid to get shallow when the sun is warming the flats. Just remember when the water is cooler, slow your retrieve down. The number one mistake anglers make is fishing to fast. Once you locate some feeding fish work that area thoroughly.
If you would like to experience some of Southwest Florida's best fishing, give me a call or send me an email. All of our charters are private and customized to fit you and your party's needs.