Charlotte Harbor has been on fire the past few weeks and I don't see it slowing down anytime soon. With the warmer water temperatures the fish have been feeding very well. Even though Snook are out of season to spawn, the bite has been excellent. We have had charters with numbers well over 50 fish to the boat. During this time of year you want to look for Snook in areas with a high salinity level. Also areas that have a strong tidal flow, such as points and fronts of bigger islands.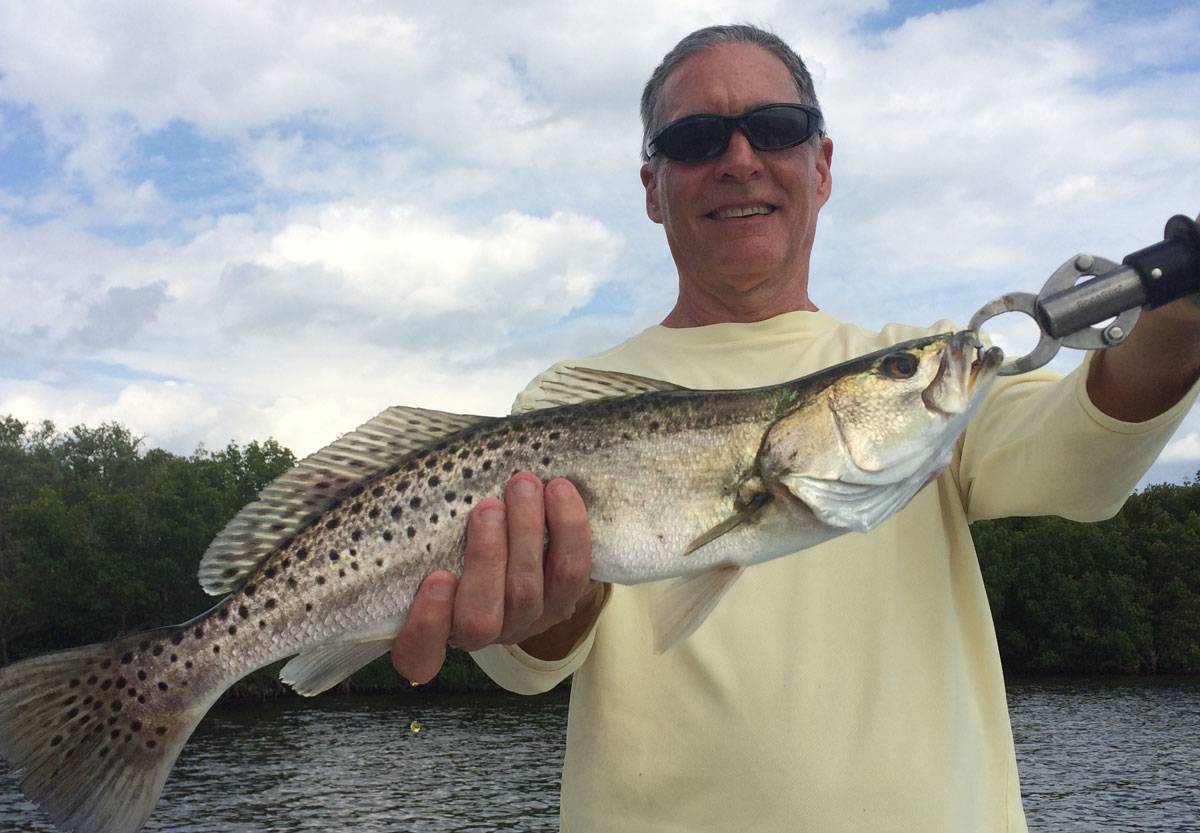 We have also been catching some really nice Sea Trout mixed in with the Snook. Some fish have been in the 24-26'' range. As for the best Trout action, I recommend going west. A great bite has been going off around Turtle and Bull Bay. The summer rains are going to start up soon. To me this means it's time for Mangrove Snapper. In my opinion one of the most over looked gamefish we have in abundance this time of year. These little feisty fish can be fished many different ways. You can even locate them in residential canals around docks. The deeper mangrove shorelines are great places to locate snapper. My personal favorite is to chum them up on bars during a low incoming tide. They are also one of the best fish for the table. Redfish have been good, though you might have to put in a little more work for them. Fishing the mangroves on an incoming tide will improve your chances. I have been getting reports of good bites using crab.
As for tarpon, the beaches have been holding good numbers of fish. To get the best bite, you need to be on the water early. The silver kings will be moving into the harbor better this month. The deep holes and the river mouths are the best places to locate feeding fish. If you would like to experience some of southwest Florida's fishing give us a call or send us an email. All of our charters are private and customized to fit you and your party's needs.