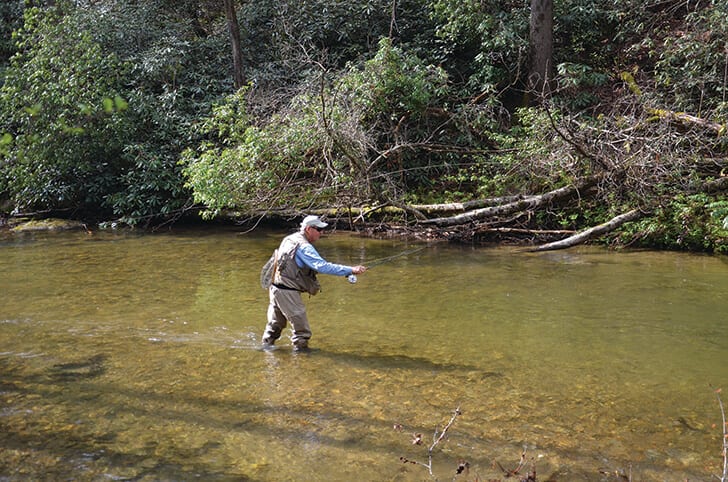 The N.C. Wildlife Resources Commission is offering anglers in the eastern part of the state an opportunity to catch trout in winter clinics being held at the John E. Pechmann Fishing Education Center in Fayetteville.
The annual winter fly fishing clinics for novice and intermediate anglers start Jan. 6. Additionally, two fly-fishing merit badge workshops for Boy Scouts will be held in March and April. The commission will stock more than 1,000 catchable-sized brook, brown and rainbow trout into the center's ponds on Dec. 13. Loaner rods, reels and tackle will be provided for all participants.
Basic Fly Fishing Clinics are designed for anglers with limited or no knowledge of fly fishing. They will be offered Jan. 6, Jan. 20, and Feb. 3, from 9 am. to 3 pm. The Intermediate Fly Fishing Clinic is for anglers who have already completed a Basic Fly Fishing Clinic or Discovery Course. It will be held Feb. 17, from 9 am. to 3 pm.
These clinics are suitable for participants 13 years and older; however, participants 15 years and younger must be accompanied by an adult.
Scoutmasters interested in merit badge workshops should contact Tom Carpenter at 910-868-5003 to register their scouts.
Pre-registration is required for all clinics. To register, visit the calendar view on the John E. Pechmann Fishing Education Center's webpage and select the clinic you're interested in to begin the registration process.