By: Dan Carns
When you decide to buy a new kayak there are a number of things to consider. Where and how are you going to use it. Will it be flat calm water or deep open ocean. How far do you plan to travel once you're in the water and can you handle the weight when it comes time to load it up on your vehicle. I feel like one of the biggest decisions comes down to what kind of propulsion system do you want. There's no doubt that long distance touring kayaks are paddle crafts while the move toward Sit On Top (SOT) recreational and dedicated fishing crafts is opening up the possibility of foot powered propulsion as well as battery powered drives systems.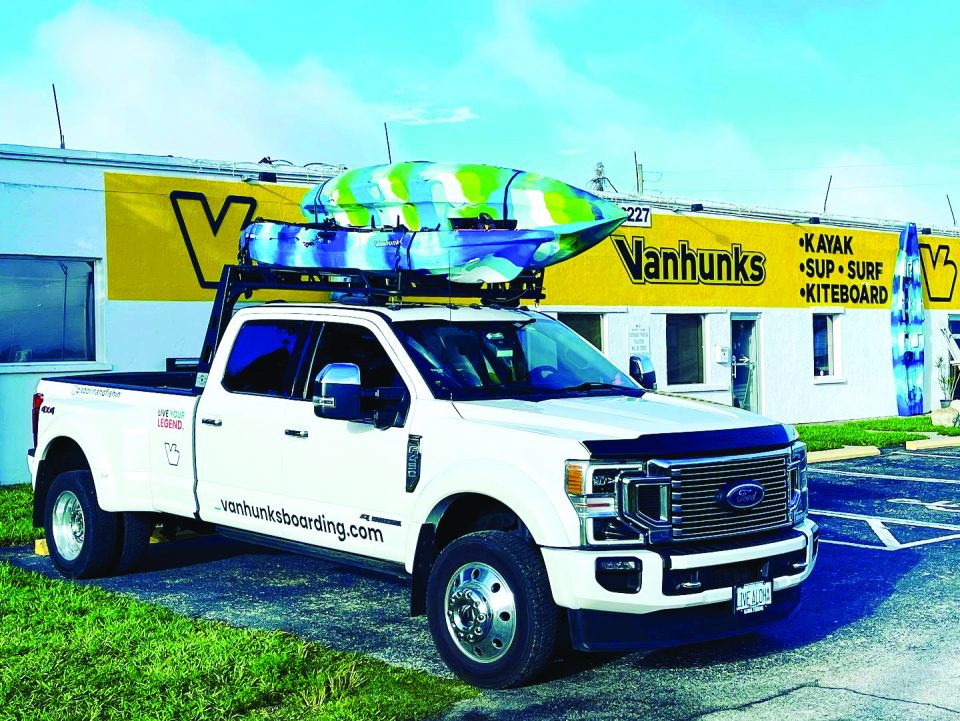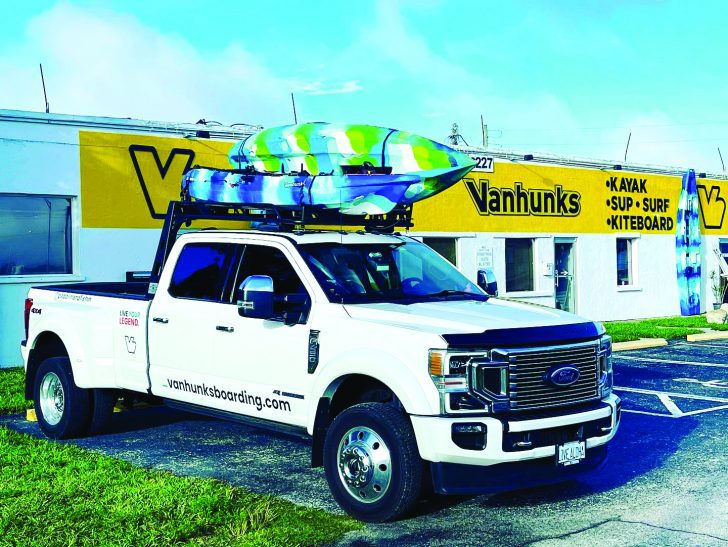 I spent almost 20 years fishing from a Sit Inside (SI) kayak but ultimately chose to join the SOT foot powered crowd and several things happened right away. I began to catch more fish and I was able to cover a lot more water each time I went out. As a kayak fishing guide at Gulf Coast Kayak in Matlacha and now a ProStaff team member at Vanhunks. I've had the opportunity to use a wide range of kayaks. Each one, whether it's a dedicated fishing platform or a recreational kayak from which you can fish, they all have advantages, one over another. But the real game changer for me are the new peddle drive systems. The Fin Drive from Vanhunks is a technology that has been around for a while now, (yes, your Mirage Drive will fit out kayaks) and is superb at allowing you to move about and fish at the same time. Also, in windy conditions or raging tides you have the ability to maintain position without dropping an anchor and still be able to target fish as these are foot powered systems. The Fin Drive is exceptional in very shallow water as the fins can be held flush under the hull without having to pull them out.
Our Propeller Drive system uses a bicycle peddle style motion to propel your kayak forward and has the added ability to instantly reverse by peddling backwards! The Prop drive is fast so if you hook into a fish that's moving into shallow cover you can simply peddle backwards moving you and the fish out of harms way. It's really a matter of personal preference once you decide to go to a peddle drive kayak, but a test run on the water is a good place to start.
There is a third option when you want to cover more ground. Battery powered motors are taking the Kayak Fishing Tournament scene by storm. We carry several options for battery powered drive systems including the Bixby J2 Outboard Kit. The Bixby Drive system can be mounted four ways making it super versatile. We also carry Amped Outdoors batteries providing superior power while keeping the weight down.
Check us out at vanhunksboarding.com to see what's all the rage in Kayak propulsion systems.
It's A Wild World-Get Out There! 
Fishman Dan