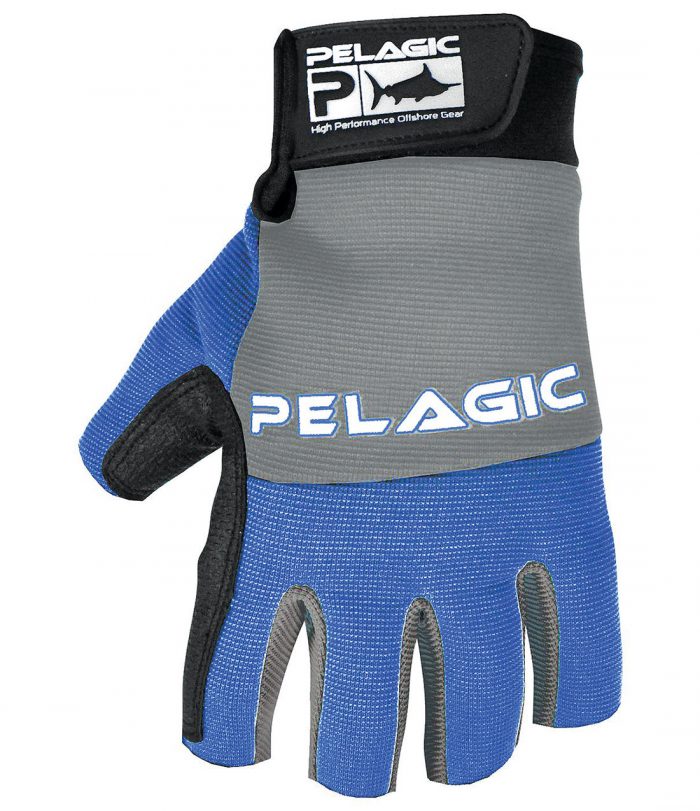 Ever look at an old salt's hands? Fishermen are right up there with mechanics for having the most abused hands out there. Pelagic, a company that designs clothing specifically for protecting anglers from the harsh marine environment, has the perfect solution for protecting your hands while they're doing battle.
Pelagic Battle Gloves give anglers an edge when fighting monsters of the deep. These heavy-duty "Sure Grip" fishing gloves are ideal for fishing heavy mono, braid or wire lines and are Kevlar reinforced for maximum protection from line cuts, blisters, sharp fins and teeth.
Made with open fingertips for maximum dexterity and finger maneuverability, they protect your hands while allowing you to do the intricate work of rigging lines and baits and tying knots. These gloves increase angler endurance, yet are versatile enough to use for fish handling, bill grabbing, fish filleting, and many other offshore purposes.
With Velcro security and stamped with the Pelagic deluxe logo, Battle Gloves are a must-have for any offshore adventure.