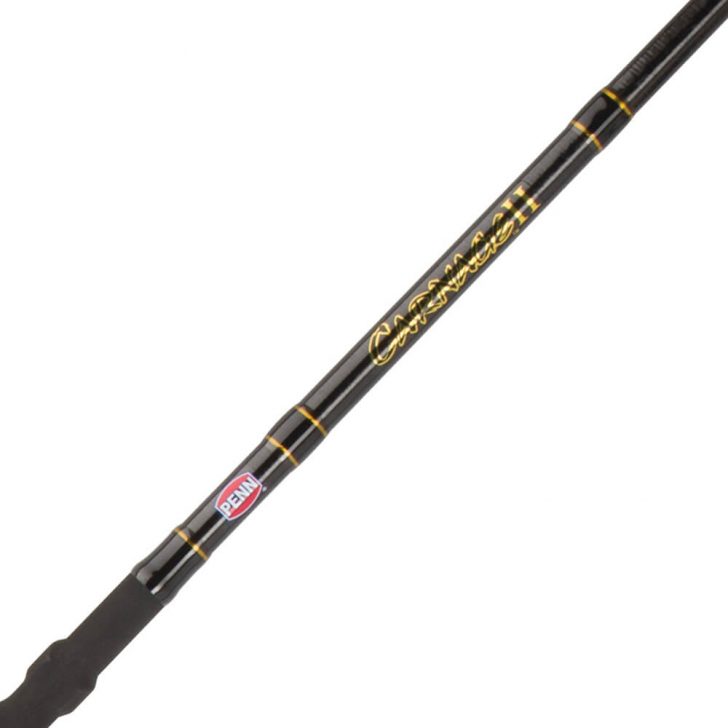 PENN has revamped the already-successful Carnage™ rod family making way for the introduction of the new Carnage II rods.
Today's reels are smaller in terms of both physical dimensions, as well as overall weight. They also have greater drag pressures and are often spooled with braided line. The Carnage II matches these reels with a lighter rod, built from top-of-line components and featuring slower actions for better shock absorption.
The basis of the Carnage II begins with SLS3 small composite blank construction. Graphite fibers on the inside and outside of the blank sandwich the inner layers of carbon and glass. The resulting lightweight rod is stronger and thinner with better balance necessary for use with lighter reels. Also added are sculpted non-slip grips for enhanced angler comfort.
Contributing to the rod's functionality with the braided line are Fuji® K guides with Alconite inserts and modern-designed Pacific Bay® (Fuji on the surf models) aluminum reel seats. Aluminum or rubber gimbals are provided on each boat and jigging rod.
Twelve boat models, six jigging models, and 11 surf offerings are available in the new Carnage II lineup. Prices start at $179.95 MSRP.
For more information: Kevin Jarnagin / 800-654-3766 / kevin@blueheroncomm.com