By: Jeff Hubbard
Outfitters North Guide Service
(231) 898-6246
www.outfittersnorth.com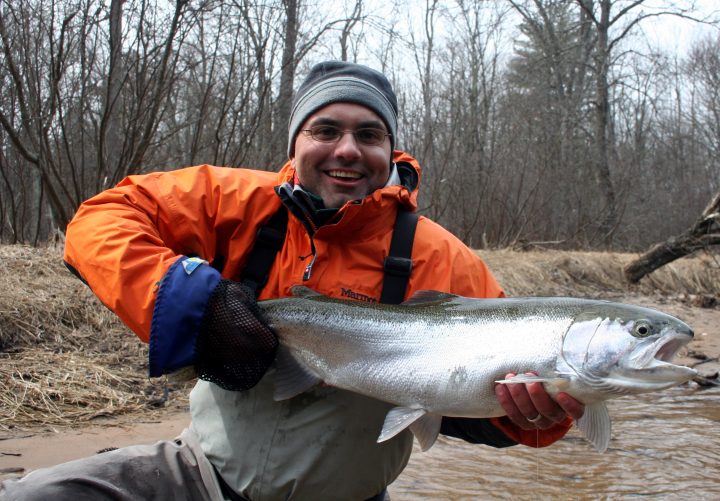 The spring steelhead season has started on the Pere Marquette River. With an unseasonably warm winter, spring steelhead have been entering the river since the beginning of February. You can now find fish scattered throughout the whole river. Anglers are finding a majority of the fall and winter fish up the higher up you go on the river. These steelhead will be around gravel areas where they soon will spawn. You can locate bright spring fish in the deeper pools and runs. For flies, this time of year eggs and nymphs fished under a float works well along with bouncing the bottom if the river is high. Clown eggs in a variety of colors and estaz eggs work well in the early spring months. For nymphs try black stoneflies on the warmer days along with Hex nymphs. Swinging flies can work well too, especially if the river is up and a little warmer. If fresh fish are on the move, they can't resist a big meal swinging in front of their face. I like using bigger leech and intruder style flies this time of year. I use a variety of brighter tones of materials, chartreuse, orange and pink work well in March. For an up-to-date report, you can visit outfittersnorth.com and don't forget to like us on Facebook!