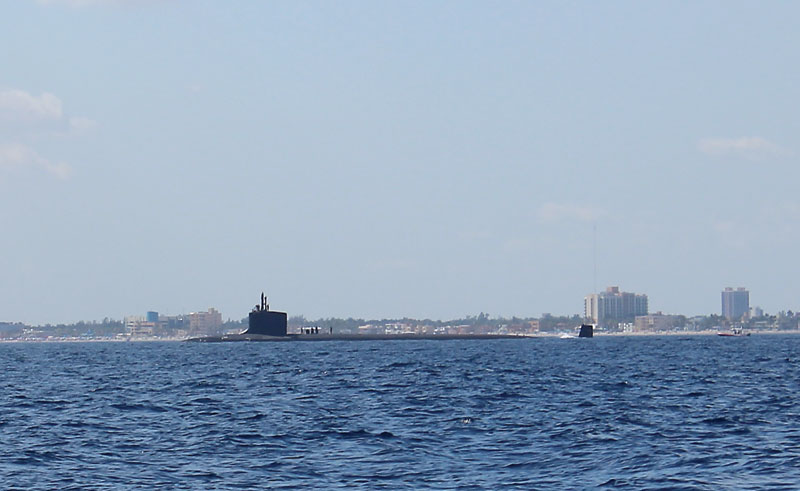 My good friend Mike Barber had recently retired from a long career in the commercial printing industry. We worked together for many years at the same printing company where he was the VP of Manufacturing and I worked in Sales. We both loved to fish and spent many days on the water together creating memories. Though we kept in touch over the years after we worked together, it had been some time since we had the opportunity to get on the water. Not too long ago, I ran into Mike with a mutual friend at happy hour. We talked and laughed about the old days and Mike shared with me how he missed being on the water since retirement. He decided to buy a small center console, but it was hard to find someone that could fish with him on a weekday. Of course, I told him that I could almost always get out during the week and we started watching the weather.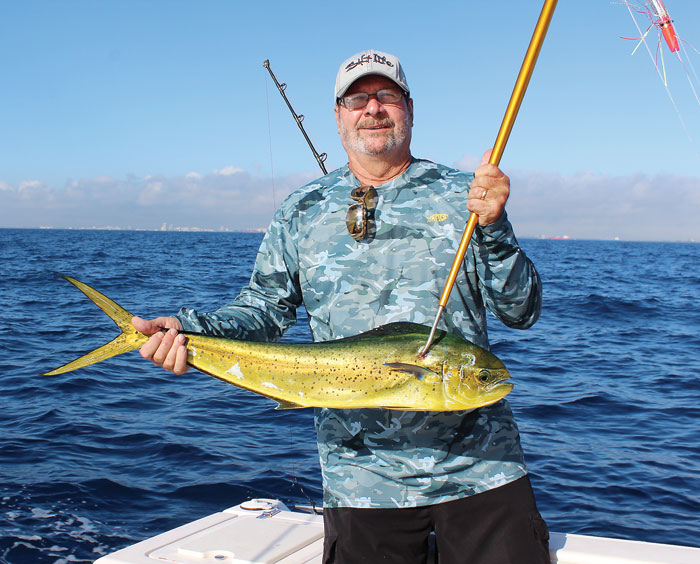 It was a beautiful Wednesday morning a few days before the full moon. The tide was right, the winds were light and the seas were calm as we headed out of Port Everglades. The plan was to head south from the inlet and pull some planers with rigged ballyhoo in hopes of scoring some big kingfish or maybe a wahoo. As we cleared the inlet and turned south, a TowBoat US boat was charging at us with it's lights flashing. We came off plane and the TowBoat Captain told us that there was Navy Submarine doing maneuvers in the area and that we had to stay at least two and a half miles offshore or within a half mile of the beach between Port Everglades and Haulover Inlet. We had no choice but to stay north of the inlet. On the north side, the water was nasty and there was way too much seaweed for us to be anything but frustrated. We reeled up the planers and decided to blast offshore in search of clean water and any sign of life.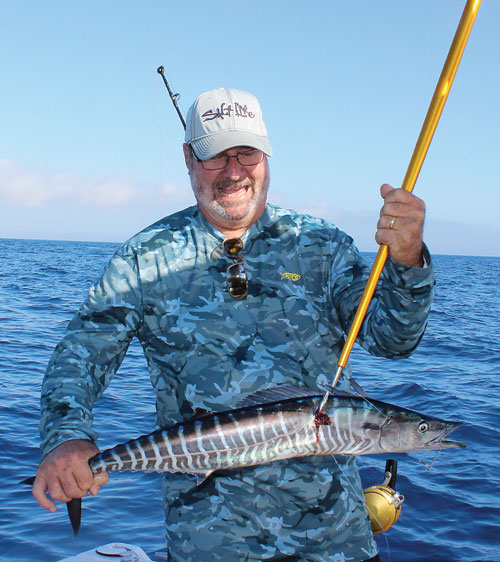 At about 600 feet, we spotted some birds and followed them to a nice weedline at about 700 feet. We deployed our spread and started trolling. Within minutes, we had our first bite. A lifter dolphin fell for a rigged squid with a blue and white skirt. The stink was off the boat. We continued to troll the weedline and soon we spotted a piece of bamboo, but nothing happened on the first pass. We started to turn around for another pass and got a bite. This time, it was a small gaffer. It ate a rigged squid with a pink and white skirt. We had one more rigged squid left and got back on the troll to look for the trifecta. Continuing north along the weedline, it wasn't long before we got another bite. However, this time there were no aerial acrobatics behind the boat. It was a small wahoo that ate a naked chugger. We stuck it with the gaff and couldn't help but smile at each other.
By now, several other boats found our weedline so we decided to run back in towards the area that we originally planned to fish. As we neared 300 feet of water, we could see that the submarine was still in the area, so we decided to call it a day and head back to the ramp. Sometimes, plans don't work out as you would hope and it's important to be prepared to change things up. Thank goodness for Plan B.
~ GENE DYER