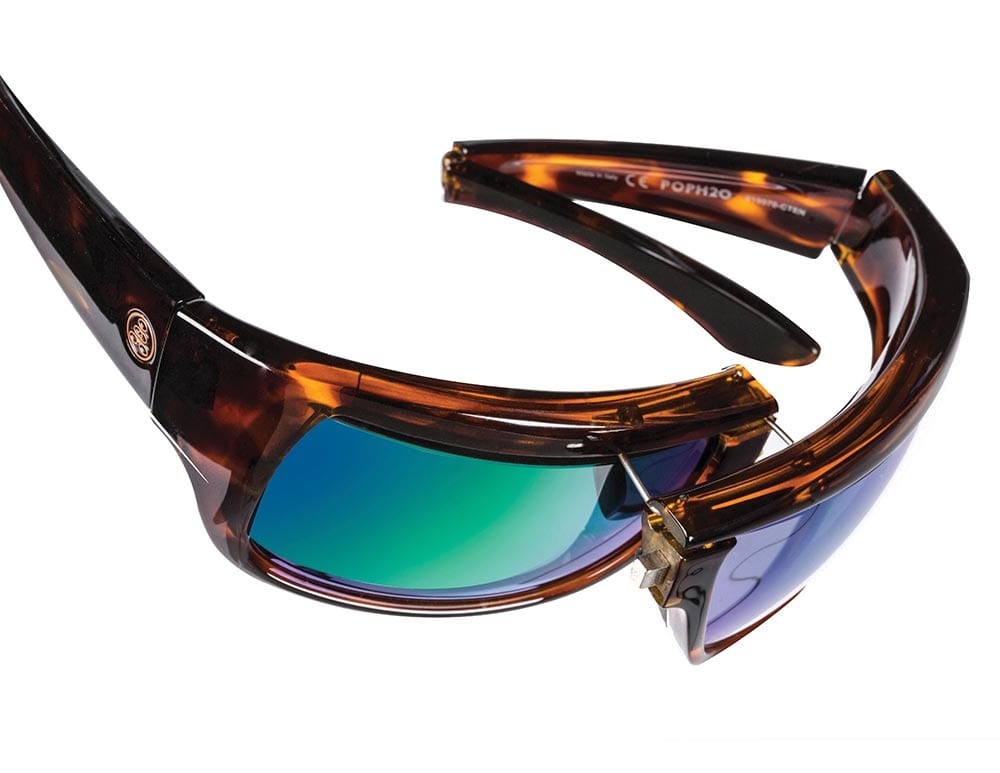 There is a $200 piece of equipment every angler needs. It is indispensable to our sport. Yet we store this expensive piece of equipment in unsafe ways. Breaking a $200 fishing rod after less than a year of use would be a major loss. Why do we treat our high-quality sunglasses like they are disposable?
The answer: because there's no easy, safe way to store sunglasses.
Popticals has come up with a new solution to this dilemma that has frustrated anglers since the first pair of polarized sunglasses fell off someone's head and sank into the depths. Popticals' innovative new FL2 Micro Rail system allows you to fold your glasses down to fit into a compact protective case.
Sure, all high-end sunglasses come with a case. No one uses them. They are bulky, inconvenient and don't fit in your pocket. As a result, those high-performance lenses get scratched up or lost when they fall from the front of your shirt or fly off the top of your head.
Popticals are different. The slim case slides easily into your pocket, or you can clip it with the included carabiner to the T-top. Because it is easier to take care of them, Popticals might be the last pair of sunglasses you'll ever need to buy.
Popticals are also high-quality sunglasses. With NYDEF nylon lenses manufactured by Carl Zeiss Vision, they provide all the clarity of glass and weigh 18 percent lighter than polycarbonate. In optics, they outperform the market's premier brands.
When you're tired of looking through scratched lenses and replacing expensive sunglasses, give Popticals a try. You'll be glad you did.