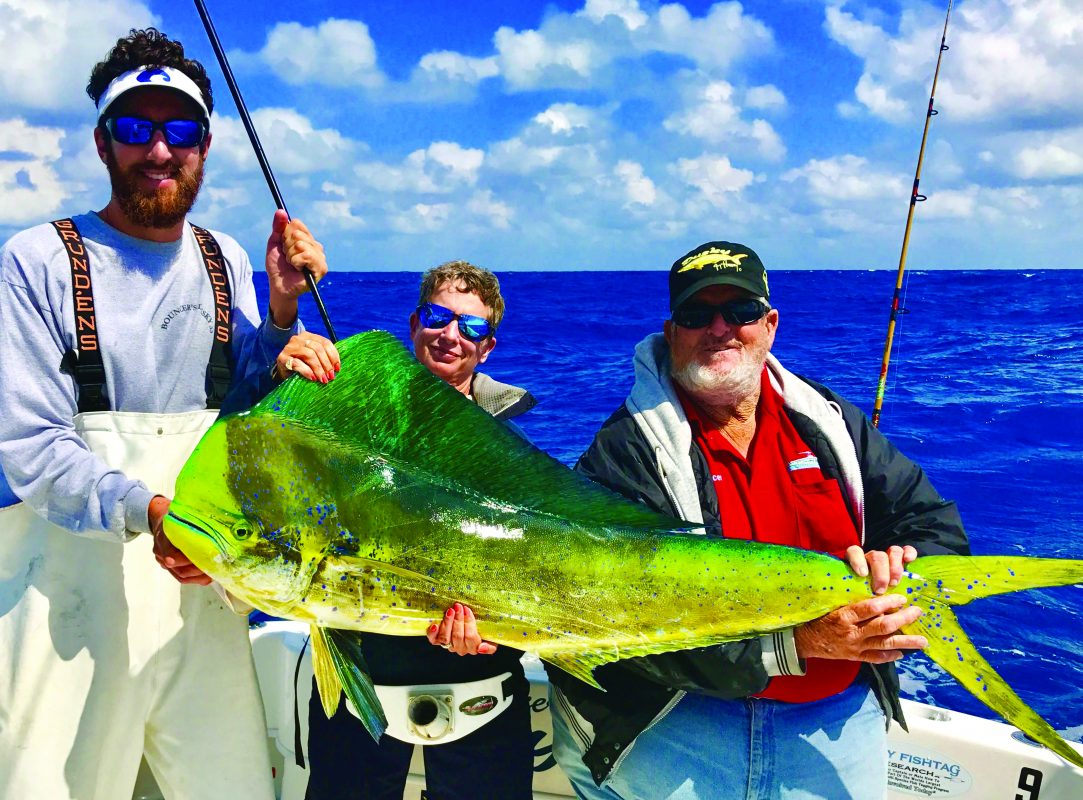 We are in the prime fishing season for south Florida, and I love it! We have had more yellowfin tuna this year than we have seen since the 1980s. These could continue through April.
Sailfish will get very consistent as we are moving into their spawning season. Kite fishing will produce the most, but with well rigged baits, trolling can be productive. Along with the sailfish, we will see more and bigger black fun tuna, kingfish, bonito and hopefully some big mahi.
On the wrecks we will see more cobia and amberjack.
Inshore the tarpon are in full swing. The shrimp will get harder to get, but the tarpon will start eating crabs to solve that problem. If you find some mullet, they bring the most exciting tarpon strikes when slow trolled.
The pompano are best in March, but a few will come through in April. The same will hold true for Spanish mackerel.
If we get some calm weather, go east! The swordfish should be really good, if it is calm enough to get out to 1500 feet of water and fish the daytime bite.
Capt. Bouncer
www.captbouncer.com
CaptBouncer@bellsouth.net
(305) 439-2475