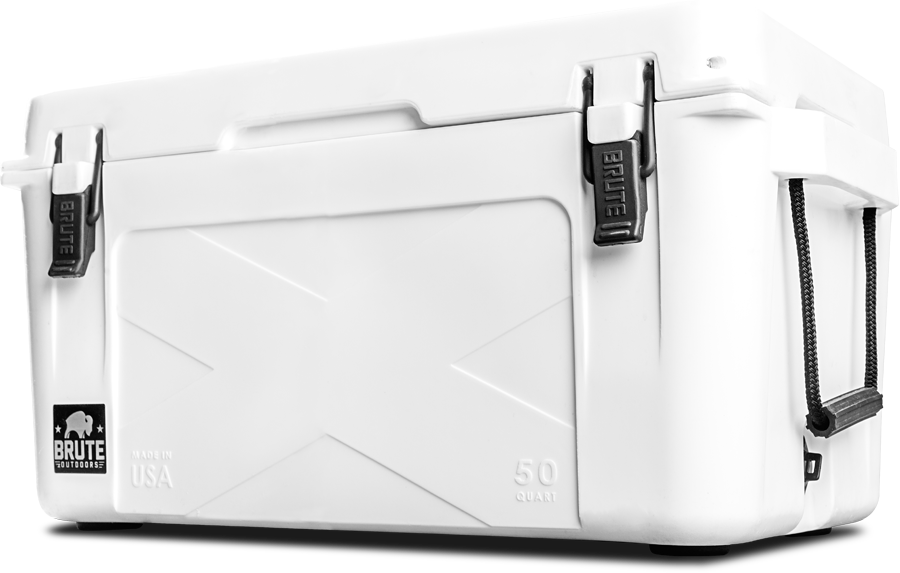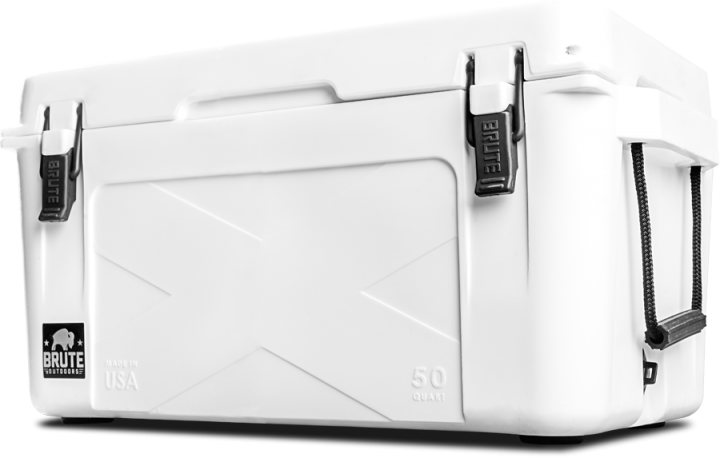 The Bison Coolers 50 Quart packs all the features you want and the performance you need. Made in USA with durable roto-molded construction, these boating coolers are built to last a lifetime. Features include custom lid graphics, a built-in ruler, dual drain plugs, heavy duty cantilever rubber latches and true-to-size capacity. Best of all, the 50 Quart Bison Cooler is about $50 cheaper than the leading competitor. More features for less.
Bison Coolers certainly doesn't compromise performance for cost savings as these coolers are backed by a 5-year warranty. They perform as well or better than anything on the market with ice retention capabilities estimated at five days or more. Formerly Brute Outdoors, Bison Coolers rebranded in early 2015 but still produces the same quality products.
Looking for a cooler in a different size? Their hard cooler line consists of 5 available sizes including 25, 50, 75, 100 and 150 Quart models ranging from a day on the kayak or a big offshore trip. Additionally, the new Made in USA SoftPak line includes 12-Can and 24-Can models that keep cold for 24 hours in 120 degree heat. Check out BisonCoolers.com for the full line of coolers, accessories and gear.