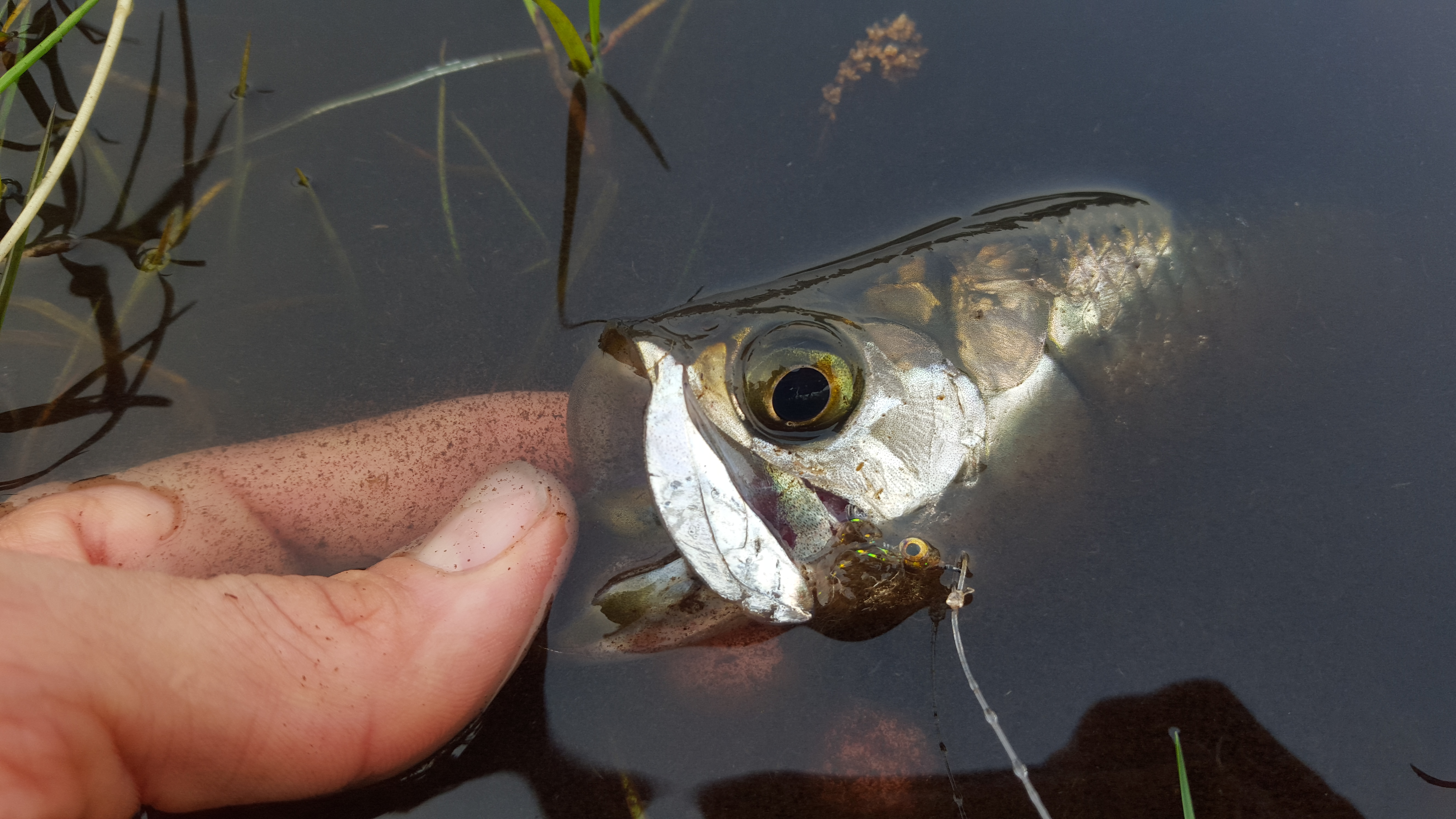 You never forget your first tarpon.  Mine was caught two days before Hurricane Charley under a cloudy sky in the drizzling rain.  After fishing for hours, I watched my line go tight and the already nervous water was blasted open as my 130-lb. behemoth catapulted out of the water, flipped and fell back into Charlotte Harbor in perfect form that could rival the US Gymnastics team.
As big as these fish are, it's important to remember they were once as small as your baitfish – and even more vulnerable.  Juvenile tarpon inhabit the calm backwaters of mangrove creeks, coastal ponds and other embayments where they travel in as larvae and metamorphose into the miniature counterparts of the big ones we fish for.  Because of their preference for this particular coastal habitat, we often find them in close proximity to humans.  This means their habitats are heavily affected by coastal development, changes in water flows and nutrient runoff.
One misconception is that the presence of juvenile tarpon indicates a healthy habitat.  Unfortunately, this is not often the case.  Our extensive research in a southwest Florida study site made it abundantly clear that altered habitats are not the best habitats for juvenile tarpon.  Wildflower Preserve (Placida, FL), BTT's first habitat restoration project, contained high densities of juvenile tarpon which ultimately contributed to poor growth and undersized tarpon leaving the system and emigrating into the estuary.   A juvenile fish leaving the sanctuary of a nursery habitat is already a treacherous endeavor with new predators and competitors for food.  Add a stunted growth component on top of that and the outlook is bleak.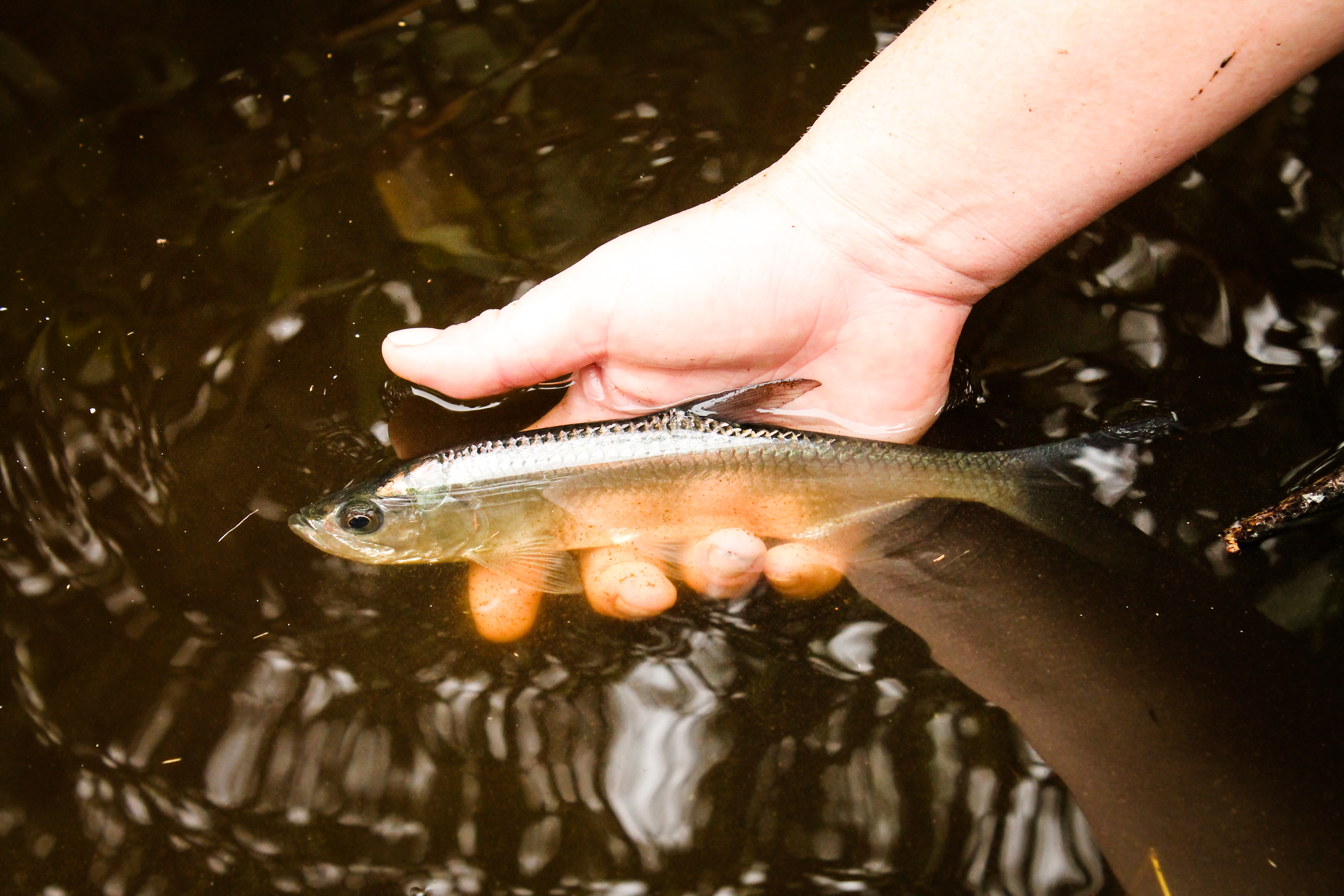 Juvenile tarpon habitat mapping was the logical next step in finding crucial nursery habitats and diving deeper into what an ideal nursery habitat should look like.  In January 2016, BTT began asking anglers for their help finding locations with tarpon 12" and under.  This ensures that we are truly investigating the nursery habitat.  These anglers provided GPS coordinates (all information is kept confidential), and were also asked if there were larger tarpon (over 12") present at the site while the little guys were there.  This is important to know if tarpon are able to grow to larger sizes before emigrating or if they are getting too big and overstaying their welcome by competing for food and space with smaller tarpon.  Also important is the seasonality of tarpon at each site.  We especially want to find nursery habitats that juvenile tarpon can live in year-round.  Absence of tarpon during certain seasons may also be a sign that the habitat is lacking in some way and they feel the necessity to leave to survive.  Finally, anglers are asked to specify if the habitat is natural or altered.  Natural habitats are protected from further habitat degradation with the help of our state resource managers while altered habitats are assessed for their potential for habitat restoration.  With habitat restoration, ideally we want to mimic natural nursery habitats that have thriving juvenile populations.
Due to the extensive amount of coastal development in our area and around the state, juvenile tarpon are already working at a deficit.  By impacting the juvenile populations, we are undeniably affecting the adult fishery.
If you are aware of any juvenile tarpon (12" and under) locations or know of anglers targeting these size classes, please contact JoEllen at jwilson@bonefishtarpontrust.org.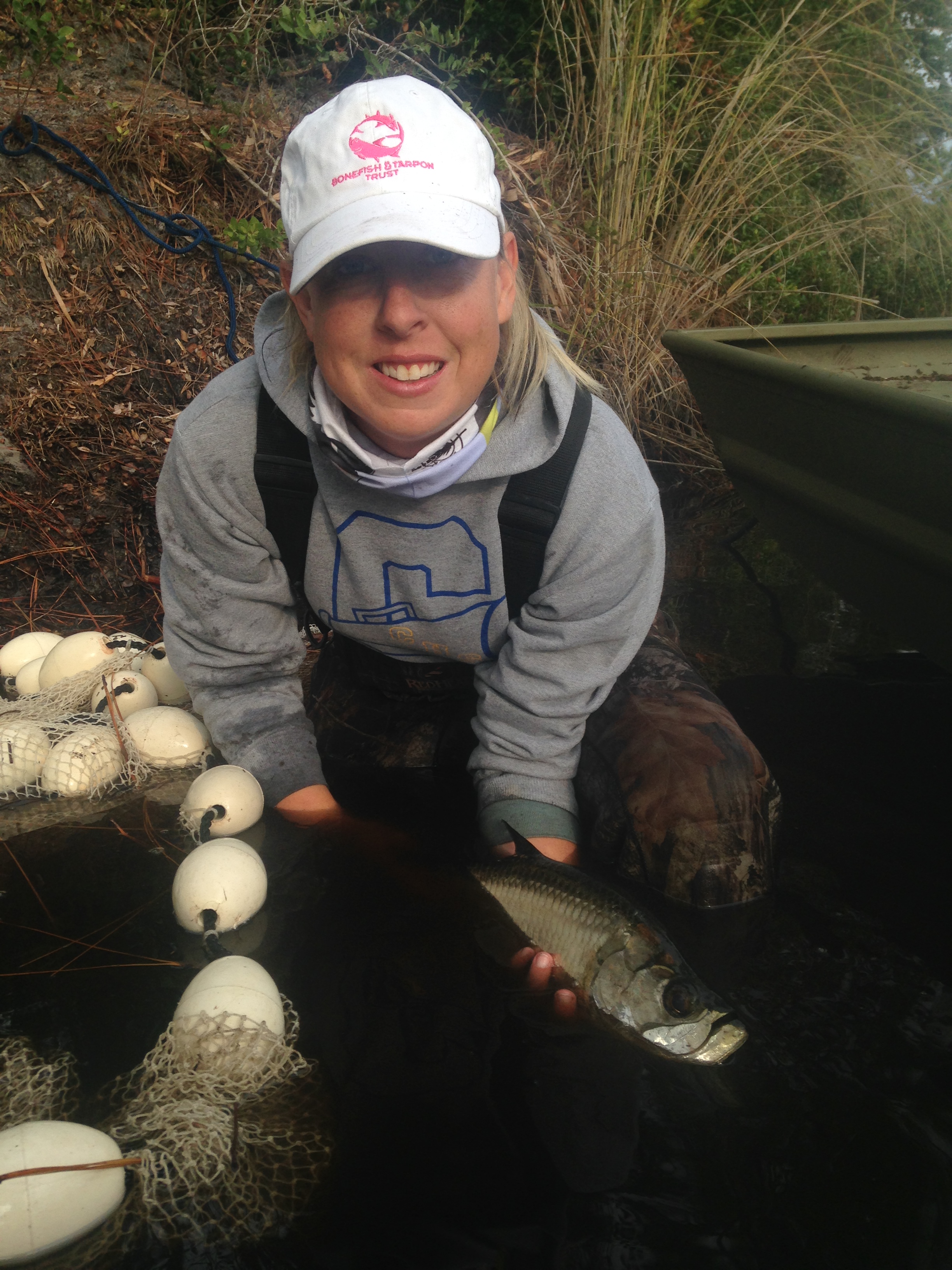 JoEllen Wilson is responsible for the Juvenile Tarpon program for the Bonefish and Tarpon Trust.  For more information on the program, please visit btt.org