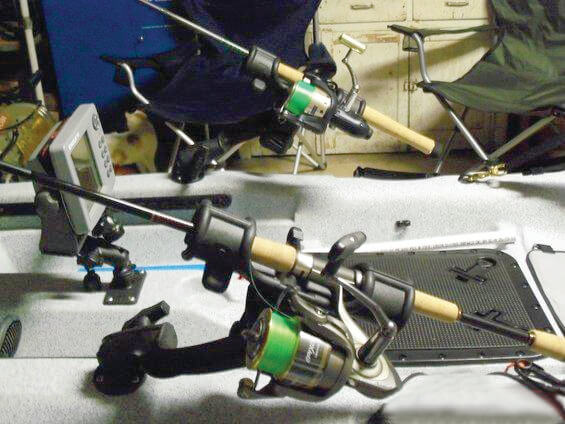 Whether you are on a lake, stream, whitewater, inlet or ocean, kayaking is all about adaptability. RAM has created a complete line of rust-resistant mounting solutions for kayaks that allow anglers to mount items where they are needed. RAM Mounting systems offer the widest selection of kayak fishing accessories to adapt to a wide range of fishing scenarios.
With a patented ball-and-socket design, RAM mounts allow anglers to mount almost anything at the perfect angle. This provides flexibility to mount equipment within reach, but out of the way. RAM's kayak mounts and fishing accessories are rugged, compact, and have no sharp edges or points. All of our kayak mounts are backed by a lifetime warranty and are made in the USA.
RAM mounts are the solution for mounting anything you might need on the water. A full line of rod holders covers everything from fly rods to conventional baitcasters and spinning rods of all sizes. Electronics, like fishfinders, chartplotters, phones, tablets and cameras can be mounted securely where they are needed. RAM even has a special system for mounting transducers for depthfinders.
If there is something that needs to be mounted on a kayak, chances are RAM has thought of it and designed a product to hold it.