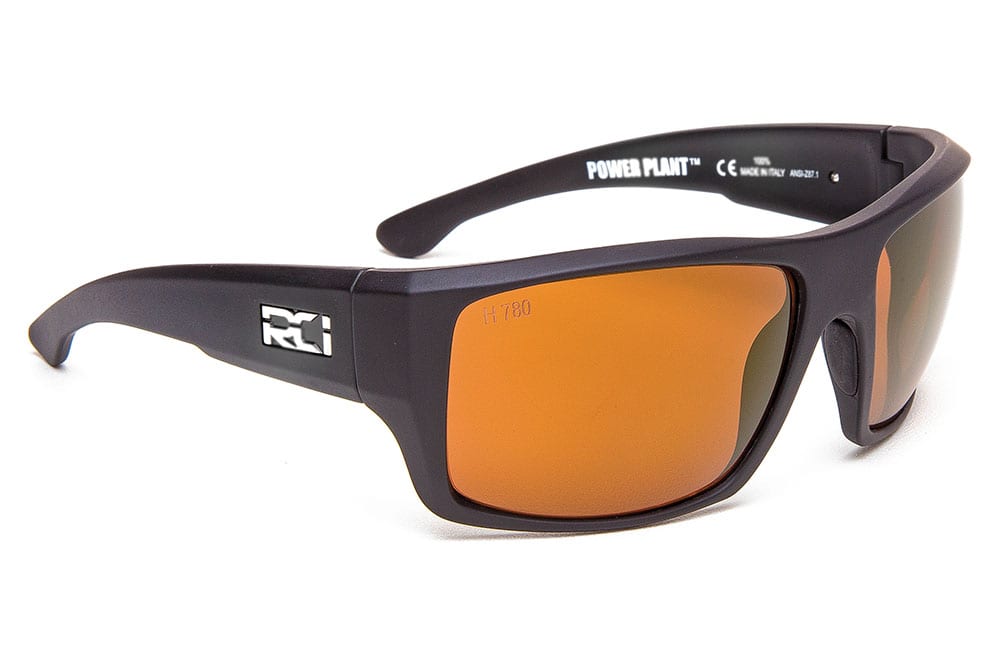 American-owned and based in Florida, RCI Optics is producing the most advanced sunglasses, equipped with more features than any other brand. These glasses, manufactured in Italy, are lightweight and incredibly durable, with optics that are crisp and clean with unbeatable polarization. Built for the elite waterman and outdoor enthusiast, RCI's glasses are in a league of their own.
RCI's Power Plants are made with a Ballista 2.0 frame material that's virtually bombproof. The Helius 2.2 lens material is six times denser than standard polycarbonate lenses. An ANSI Z87.1 safety rating meets OSHA requirements for safety glasses, and a Mil Std 662 military rating stops a .15 caliber projectile fired at 650 ft. per second. How's that for durability?
Well, they're also top-notch in terms of optics. RCT (Radius Curving Technology) offers distortion-free optics for the clearest vision. These shades are 99.9 percent polarized, using injected polarization, not laminated. H780 Infrared blocking technology eliminates harmful radiation. Multilayered antireflective coatings eliminate distracting internal reflections, and permanent hydrophobic, oleophobic and antistatic coatings are applied to both sides of the lenses.
Try a pair for yourself and you will see why they say, "The Advantage is Clear."