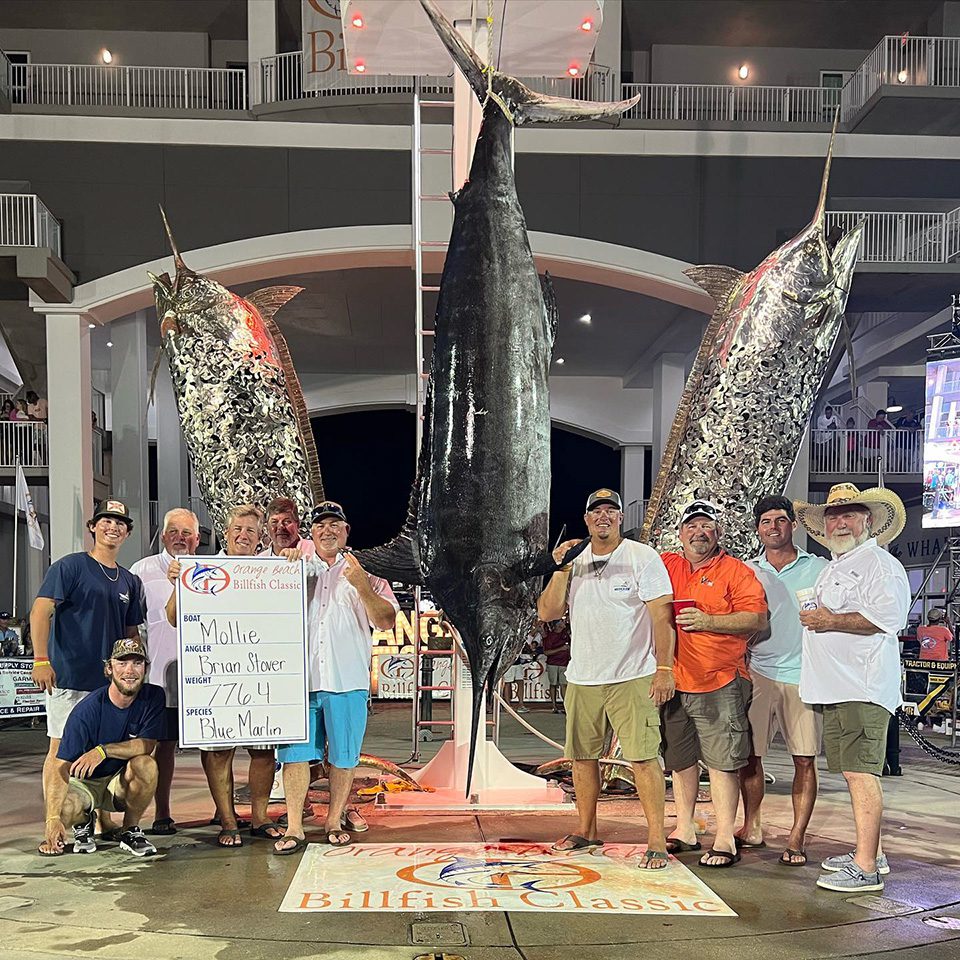 A 776.4-pound blue marlin set the docks buzzing on May 20 at Wharf Marina in Orange Beach, Alabama. On the stage at the 2023 Orange Beach Billfish Classic, it is the heaviest blue marlin weighed in the tournament's 27-year history. It earned the crew of the 66-foot Mollie $183,000 in winnings and the top spot on the podium.
The Mollie, captained by Jeff Shoults, was 250 miles from the docks and 150 miles off the coast of Louisiana when the big blue hit a live blackfin tuna, according to a report on AL.com. Angler Brian Stover, of Paulding County, Ga., took the rod and battled the monster fish for 4 ½ hours to bring it boat-side.
"At that moment, everybody was seeing what I had been feeling," Stover told Al.com. "That thing was like a dinosaur coming out of the water. The head was huge."
The fish measured 10.5 feet in length. In a Facebook video from the tournament, Shoults said it is the largest blue marlin he has caught from the Gulf of Mexico in more than three decades of hunting blue marlin. It was about 75 pounds shy of the Alabama state record, which was caught during the 2020 Mongo Offshore Challenge by Ginger Myers.
The Orange Beach Billfish Classic, held May 18-20, was the first major big-game event of the season and the first leg of the Gulf Coast Triple Crown series. With a 107-inch minimum length to weigh blue marlin, the event is committed to sustainable billfishing and has donated more than $730,000 to the Billfish Foundation and other conservation entities over the years.
For more information, see http://www.orangebeachbillfishclassic.com/.