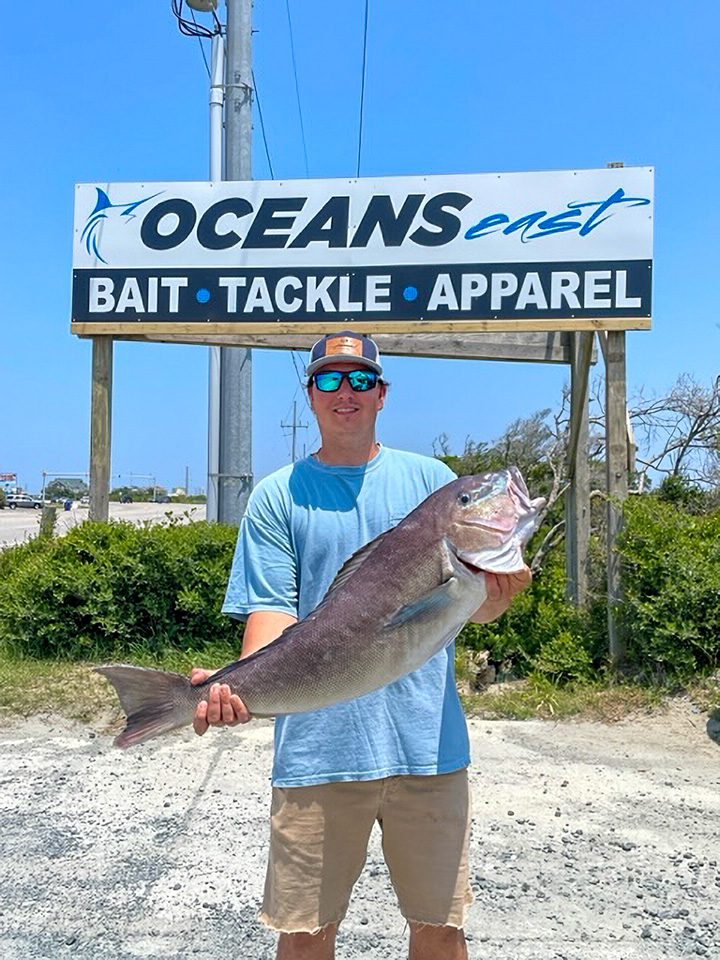 The N.C. Division of Marine Fisheries recently certified a new state record blueline tilefish. Thomas Adkins of Sutherland, Virginia, caught the 17-pound, 1.9-ounce fish near Tower B, offshore of Nags Head on June 11.
The previous state record blueline tilefish weighed 16-pounds, 8-ounces and was caught off Oregon Inlet in 2004. The IGFA world record blueline tilefish weighed 23 pounds, 4 ounces and was caught off New Jersey in 2015.
Adkin's fish measured 36-inches total length and had a 20.5-inch girth.