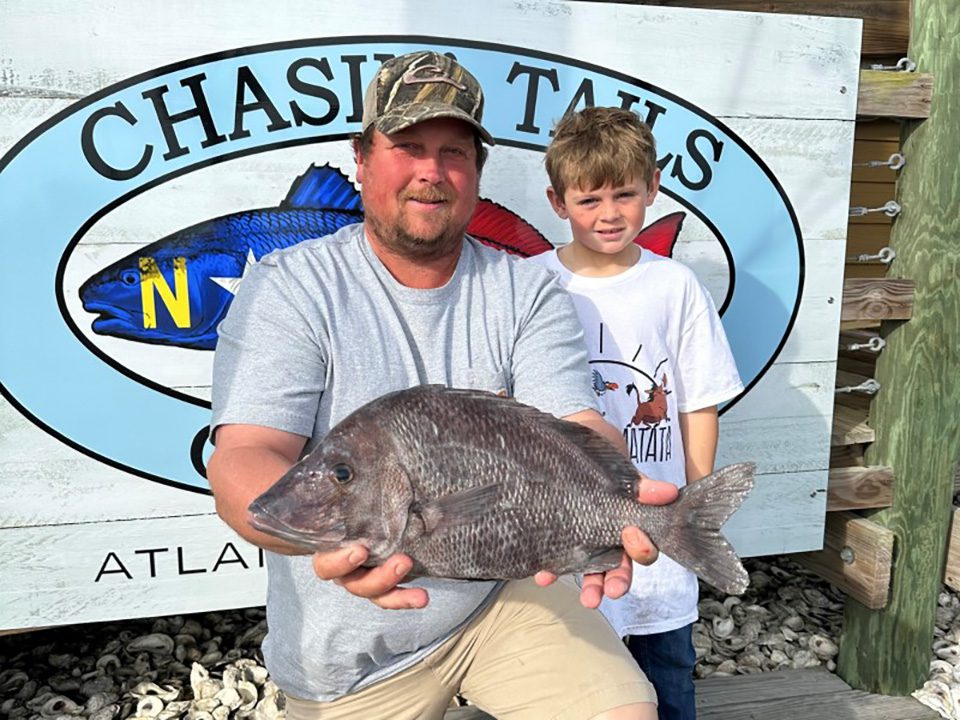 On Jan. 2, Logan Ennis, of Red Oak, N.C. set a new North Carolina state record with a white grunt that weighed 4 pounds, 13.6 ounces. He bested a record that has stood for more than 50 years.
Ennis and his son were fishing near the 14 Buoy off Morehead City when the grunt picked up a piece of squid. He landed it with 50-pound braid on a Daiwa Saltist 35HG reel pared with a Star Rod jigging rod.
The previous state record white grunt weighed 4 pounds, 8 ounces, and was caught off Cape Lookout in 1969. The IGFA all-tackle world record weighed 6 pounds, 8 ounces. It was caught off Brunswick, Ga. In 1989.
Ennis's fish measured 17.5 inches fork length and had a 16-inch girth. The fish was weighed at Chasin' Tails Outdoors Bait & Tackle and confirmed by fisheries staff at the Morehead City Division of Marine Fisheries Headquarters.
For more North Carolina records, see the State Saltwater Records webpage.