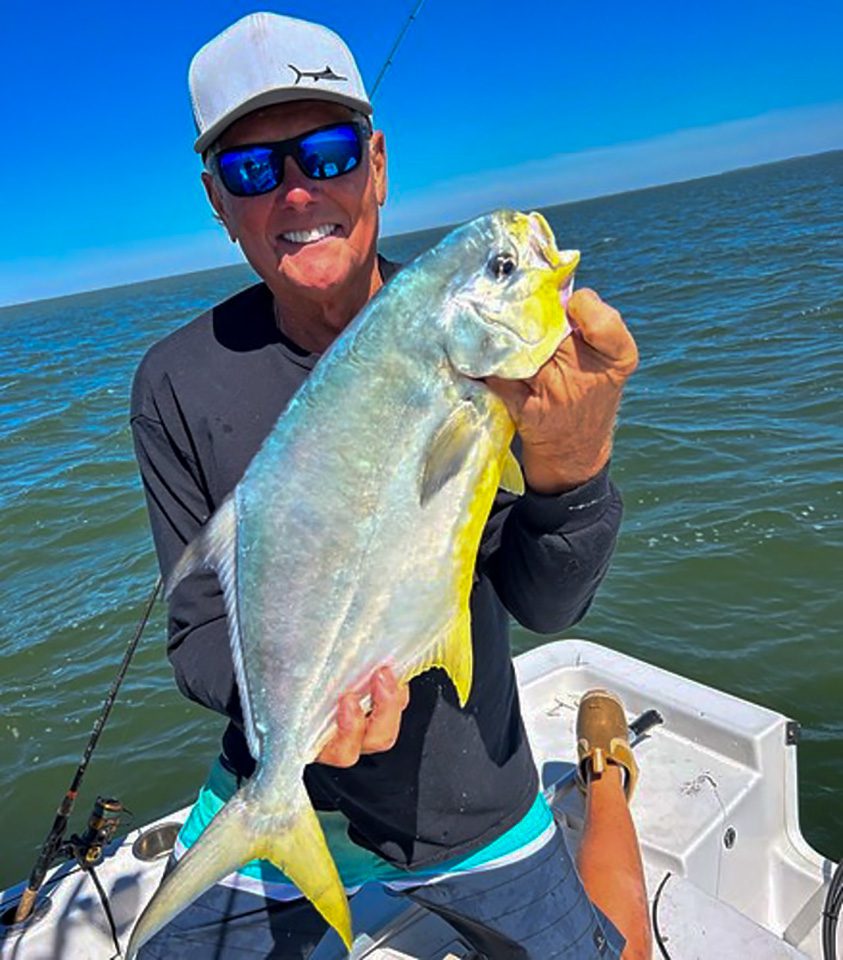 A Maryland angler caught a 6.44-pound Florida pompano in Chesapeake Bay on Sept. 14. It's a new state record for the Chesapeake Division and fish that would be considered a trophy no matter where it was caught.
Historically, any pompano would be a considered a pretty rare catch in the Atlantic off the northeastern United States. They are a warm-water species more prevalent off the southeastern states and in the Gulf of Mexico. Maryland only began recognizing pompano for record status in 2019 as catches became increasingly more common.
Bobby Graves is the new record holder. He caught his 22-inch pomp while targeting seatrout using soft crab for bait. This is the third new record set since the species became eligible for recognition and replaces a 5.05-pound fish caught in 2020.
The IGFA all-tackle world record for Florida pompano weighed 8 pounds, 4 ounces. It was caught on a sand flea from Port St. Joe Bay, Fla. in 1999.