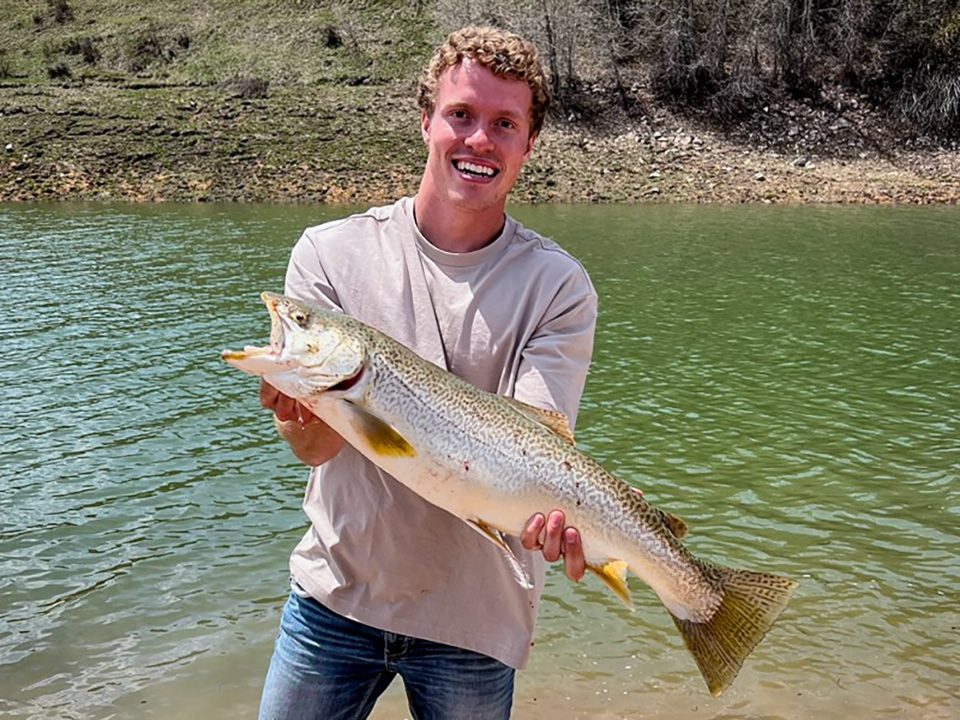 A hybrid fish introduced to control overpopulated species has created a heck of a trophy fishery at Montpelier Reservoir in eastern Idaho. Recently, angler Kody King, of Montpelier, caught an 8.47-pound tiger trout from the small 131-acre lake. His fish crushed the existing state record, nearly doubling the previous record of 4.8 pounds.
Tiger trout are a hatchery-produced cross between brown trout and brook trout. Idaho stocks them in a few select waters where they are needed to control populations of species like yellow perch and shiners. With an overpopulation of prey species, there is ample forage for these sterile hybrids to put on weight quickly. Tiger trout stocking in Montpelier began in 2016.
At 29-inches long, King's big tiger trout would have also beaten the existing catch-and-release state length record of 22 inches if he had decided to release it. Knowing he might have beaten the weight record, he decided to keep the fish.
The IGFA all-tackle world record for tiger trout was caught in August 2022 from Loon Lake in Washington State. That fish, caught by Cathy Clegg, weighed 27 pounds, 6 ounces.
If you are interested in pursuing an Idaho tiger trout, there is a list of stocking locations on the Idaho Fish and Game website at https://idfg.idaho.gov.